#WiMHearHerStory with Sheila Davis
Date posted
January 29, 2021

#WiMHearHerStory | @WomeninMFG
At Women in Manufacturing, we are committed to supporting women in the manufacturing sector. We firmly believe that mentorship and community-building will help attract and retain women in manufacturing. As part of our mission, we feature on our blog the stories of women we admire who are currently working in manufacturing. The following is the latest installment of our "Hear Her Story" series.
---
Sheila Davis
Business Development Manager, The Provato Group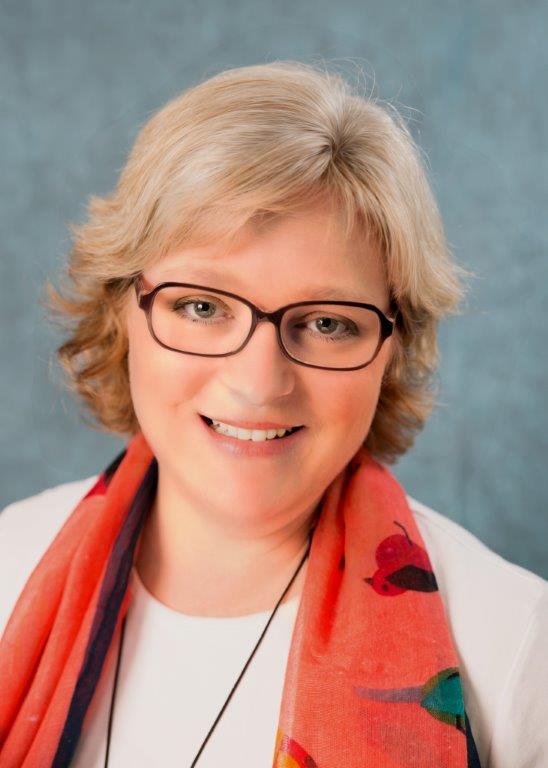 Please tell our readers a little bit about your job and what your work looks like every day!
Business development has been a passion of mine for over 10 years. I have worked for both manufacturing and service companies in this capacity. Presently my day is a mix of business development activities including prospecting for target customers (cold calling, emailing, following up on referral introductions, researching, leveraging social media) and I participate in networking and association groups (virtually right now). My job is to find new business and I use many tools to achieve that.
How did you arrive at your current position?
I became interested in IT Solutions as the IOT (internet of things) grabbed my attention while working for a label manufacturer. More and more automation is expected and connectivity to work smarter is happening daily. I understand the needs of manufacturing and I wanted to use that knowledge and experience to help companies leverage technology. What attracted you to a career in manufacturing? I grew up around manufacturing since my parents owned a steel rule die company. That foundation influenced me. I have been connected to manufacturing in a sales capacity for many years. My current position in Information Technology allows for me to help manufacturing companies leverage technology to improve and grow their businesses.
At WiM, much of our work is dedicated to refuting outdated stereotypes about the manufacturing sector: stereotypes like the workplaces are dirty and dangerous and that the field and skills are better fit for men. Have you encountered stereotypes like these in your education or career and how did you overcome them?
I have been lucky in the sense that I have not encountered these stereotypes. From my early days in die manufacturing when I learned that there were women die makers in Bardstown, KY, I was inspired to learn more about manufacturing processes. If I were to encounter these today, I know that actions can speak louder than words and I add value to the team by showing what I can do. I have not experienced the negativity some have, and for that I'm grateful.
Research shows that women, especially women in STEM fields, do better if they have a mentor. Has mentorship played any role in your career?
I have taken advantage of mentorships, and have experienced the value of that relationship. Mentors help you act your way into doing better because you can't think your way there. I highly recommend finding a mentor and working with them. Definitely a win/win for both parties.
There is a significant overlap between what young women want in a career and the attributes of careers in manufacturing today. But studies have also found that, too often, young women are not aware of the opportunities available in manufacturing. What do you think can be done to spread the word to women about career options in modern manufacturing?
I think more needs to be done starting at the junior high level. We need to mentor and inspire young people between the ages of 10 and 16. At this age, people are exploring what they want to be when they grow up and there are very few people discussing manufacturing careers or trades pathways with girls and young women. We must plant seeds, expose people to the idea and some will be inspired and embrace the opportunities.
Would you recommend a career in manufacturing? And, if so, why?
A career in manufacturing is highly recommended. There are many career paths in the industry--from sales, like the career I chose, to customer service, marketing, purchasing, quality control, materials management, sustainability, engineering, machine operation, and maintenance (and others!). There is plenty of opportunity to make an impact.
Why did you decide to join Women in Manufacturing? How do you personally find value in WiM membership?
The first event I went to for WIM Ohio was a social event where I encountered some amazing women, a friendly welcome, and the feeling that I had found my tribe (other people who worked in manufacturing or were connected to manufacturing). I made a commitment to myself to get more involved, build relationships and participate. That decision served me well. Membership keeps me connected and gives me the opportunity to learn about others and their impact on manufacturing.
What do you do to enjoy your time outside of work?
Besides being a mom to two amazing adult daughters, I also have two dogs (my own) and two granddogs I care for. And last year I started a paper flower business. I sell paper floral arrangements at summer flea markets and outdoor events. I enjoy the entrepreneurial spirit, and "manufacturing" the arrangements myself. The business started last year as a result of finding stuff to do while in stay-at-home mode and has given me a creative outlet too. My Instagram account is @sheilas_papercrafts.