International Women's Network
About International Women's Network
Upcoming, In-Person Meetings
Date

Location

Title Sponsor

Register

December 11, 2023

Montenegro, Brazil

Future Events

March 2024

Munich, Germany

Spring 2024

Buc, France
Are you interested in staying informed or hosting an International Women's Network event at your company's location? Please complete this interest form to help us expand our international programs and events.
---
---
Past International Women's Network Meetings:
The WiM International Women's Network hosted its first hybrid meeting on March 3, 2023 at the John Deere facility in Zweibrecken, Germany.
In-person participants had the opportunity to tour the John Deere factory and attend a Networking Social Hour. Virtual attendees joined in to hear engaging keynote presentations covering 'The State of Women in Manufacturing,' the 'Journey of an Inspiring Female Leader in Germany' and 'Leveraging WiM's Network for Professional Growth.'
"Very good meeting with lots of possibilities to expand one's network. Great people. This day was well invested!" - BMW AG, Munich, Germany
"Really great event with super speakers and nice opportunity to network. I would definitely attend another in-person event and would recommend it to my colleagues." - John Deere, Bruchsal, Germany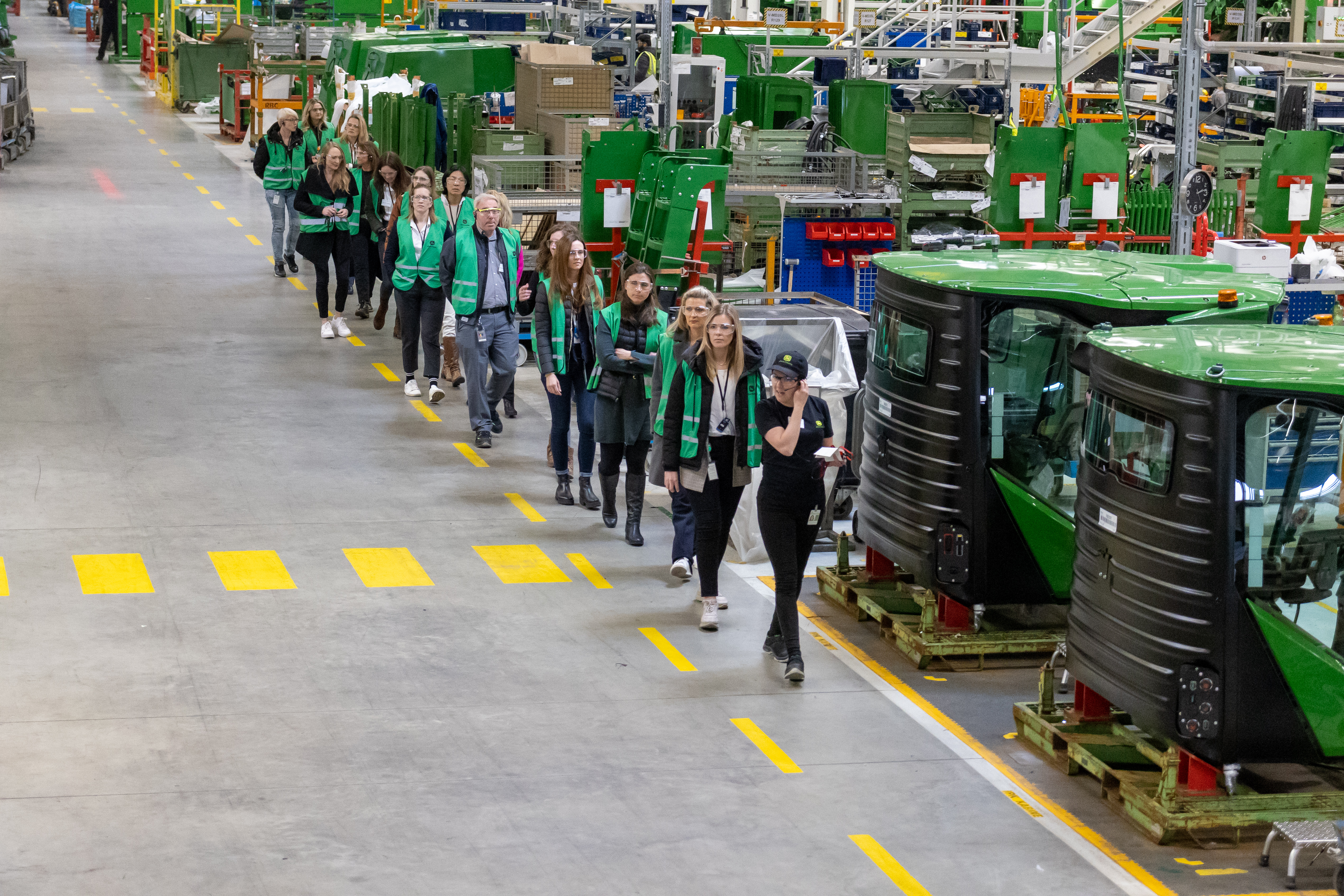 For more information about the IWN and sponsorship opportunities, contact Jen Kopf at jkopf@womeninmfg.org.