Who We Are
Support. Promote. Inspire.

What Is Women in Manufacturing? (WiM)
Women in Manufacturing® (WiM) is the only national trade association dedicated to providing year-round support to women who have chosen a career in the manufacturing industry. At present, more than 5,800 individual members representing nearly 1,000 manufacturing companies have joined our growing ranks of industry professionals. WiM encompasses manufacturers of all types and welcomes individuals from every job function – from production to the C-Suite. Membership is available to women and men working within the manufacturing sector.
---
History of WiM
2010

A female executive networking group for women in metalforming, powered by Precision Metalforming Association (PMA), is established and call themselves "Women in Metalforming."
2011

As "Women in Metalforming" sought additional resources, it is discovered that there is no national resource for women in manufacturing. "Women in Metalforming" transformed into "Women in Manufacturing (WiM)" to meet this important need.
2012 - 2014

During this time, WiM operated underneath PMA and rapidly grew its membership, programming, and partnerships.


2015

WiM filed and received its 501(c)(6) designation, and became a separate entity and national trade association.


2016

WiM filed and received its 501(c)(3) designation, creating the Women in Manufacturing Education Foundation (WiMEF), another "arm" of the trade association, to develop and deliver enhanced educational opportunities.
---
Members By Title, Market, and Region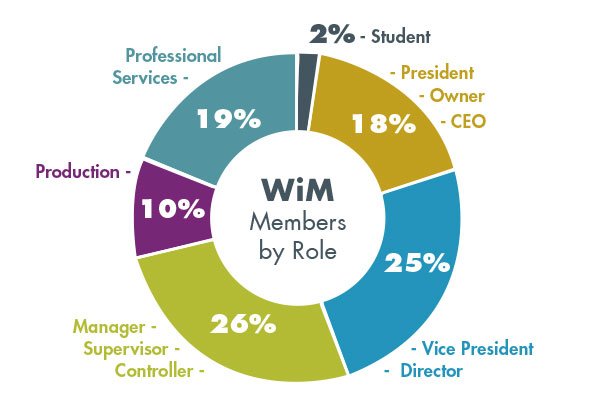 Members by Role
Primary Market Segments Represented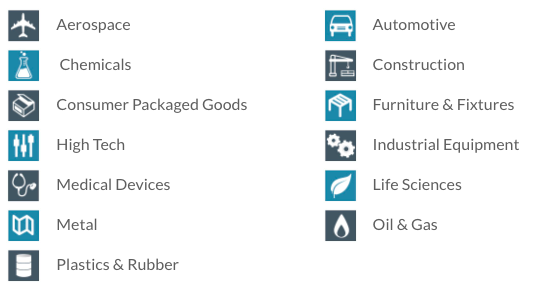 Members by Region