Who We Are
Support. Promote. Inspire.

Who is the Women in Manufacturing Association (WiM)?
Over the course of the last decade, WiM has grown to be the only national and global trade association dedicated to providing year-round support to women who have chosen a career in the manufacturing industry. At present, more than 20,000 individual members representing more than 3,000 manufacturing companies have joined our growing ranks of industry professionals from 48 U.S. states and from 47 countries. WiM encompasses manufacturers of all types and welcomes individuals from every job function – from production to the C-Suite. Membership is available to women and men working within or with the manufacturing sector. WiM presently powers year-round virtual learning, bi-annual virtual career fairs, executive networking group services, a robust job board called WiMWorks, 20 meetings and conferences annually, 32 local U.S. chapters and 3 formal professional development programs.
WiM's mission is to support, promote and inspire women in manufacturing careers and the organization accomplishes this through the delivery of powerful, effective and proven resources to women in industry and the companies that employ them.
"Our membership in WiM this year has been rewarding on many levels, and I'm so impressed by the quality and extent of the chapter meetings. WIM is clearly one of the best organizations I have belonged to in my career as far as the quality of the membership and sharing of ideas and information."

-Elise Couston, SIOR | Senior Managing Director at NEWMARK
---
Diversity, Equity and Inclusion
WiM works toward a world in which a diverse and inclusive manufacturing sector offers equitable opportunities and rewarding careers for all people.
WiM is committed to a culture of inclusion that acknowledges and respects our differences while fostering a genuinely welcoming community where everyone can feel that they belong.
WiM is a safe and respectful environment for people of all genders and gender identities; all races and ethnicities; all cultures and religions; all backgrounds and socioeconomic statuses; all sexual orientations; all ages and all abilities.
WiM has a dual mission with a common purpose: First, building an association that is diverse, equitable and inclusive and, secondly, supporting our members' efforts to build workplaces that are diverse, equitable and inclusive.
---
History of WiM
2010

A female executive networking group for women in metalforming, powered by Precision Metalforming Association (PMA), is established and call themselves "Women in Metalforming."
2011

As "Women in Metalforming" sought additional resources, it is discovered that there is no national resource for women in manufacturing. "Women in Metalforming" transformed into "Women in Manufacturing (WiM)" to meet this important need.
2012 - 2014

During this time, WiM operated underneath PMA and rapidly grew its membership, programming and partnerships.


2015

WiM filed and received its 501(c)(6) designation and became a separate entity and national trade association.


2016

WiM filed and received its 501(c)(3) designation, creating the Women in Manufacturing Education Foundation (WiMEF), another "arm" of the trade association, to develop and deliver enhanced educational opportunities.
---
Members By Title, Market and Location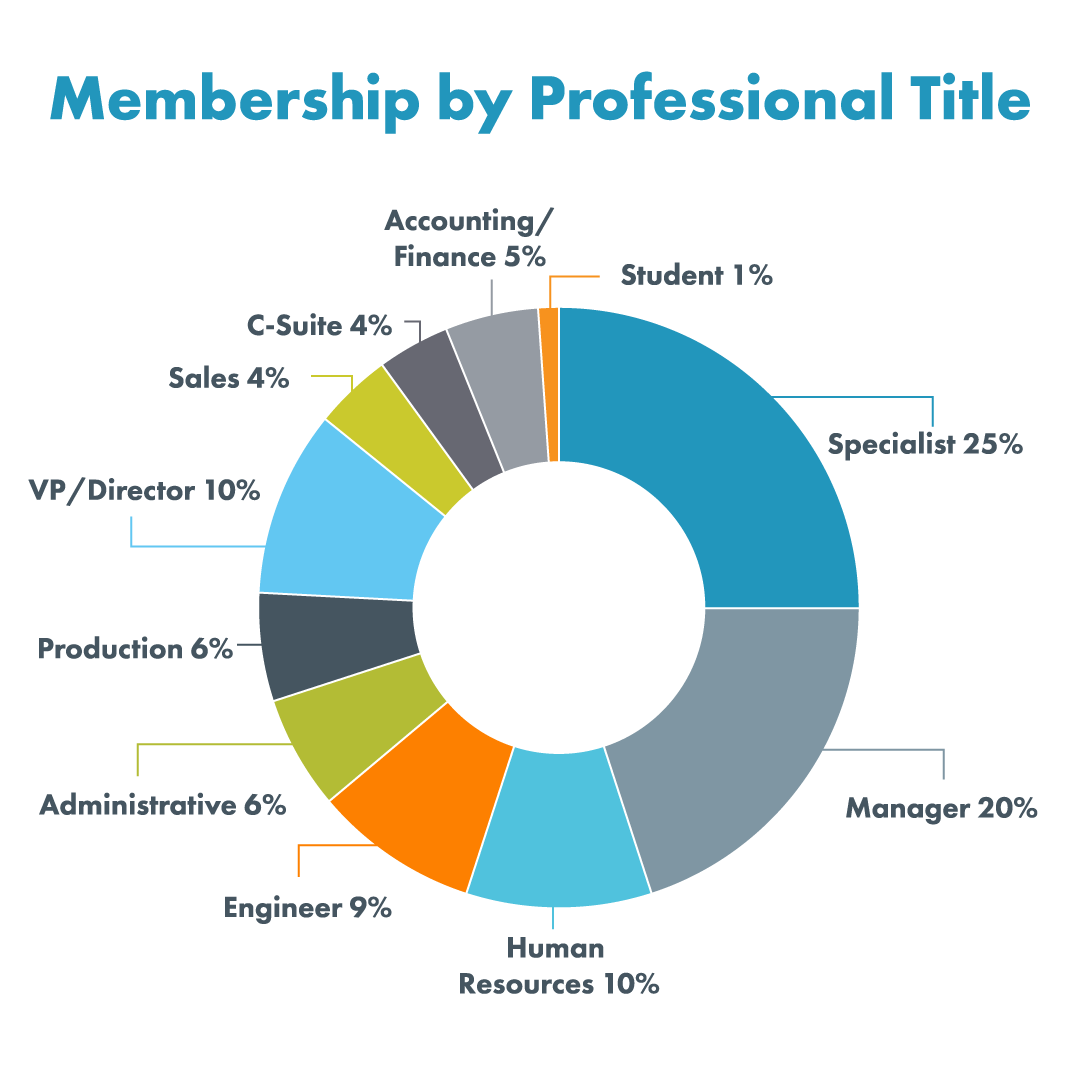 Primary Market Segments Represented