Membership Perks
WiM has built connections with leading organizations to provide association members with exceptional opportunities to reduce expenses on products and services that they use every day. As a WiM member, you have access to exclusive discounts on industry-tailored services that could easily offset your cost of your membership!
APPI ENERGY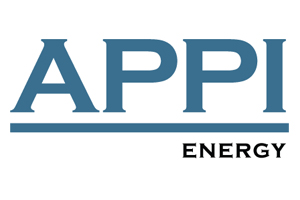 WiM has endorsed APPI Energy to provide data-driven procurement solutions that reduce and manage electricity as well as natural gas supply costs for members on an ongoing basis. Every day, APPI Energy identifies the wide range of energy supplier prices around the U.S., and utilizes that data to provide the lowest prices available among many vetted, competing suppliers. APPI Energy now offers a full array of efficiency measures to reduce and track your consumption.
To take advantage of this membership benefit program, contact Carrie Shepard at APPI Energy at 800-520-6685.
---
UPS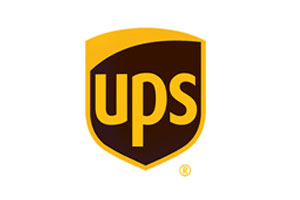 In today's competitive landscape, you have to keep up with ever-evolving technologies and growing customer expectations to position yourself for continued success. That is where UPS® comes in. Whether you're looking to gain greater visibility across your supply chain, reach new markets with confidence and ease, provide a robust online platform that attracts new buyers, or a better post-sales experience that turns them into loyal customers, UPS can help. You'll find the tools and expertise you need to help you capitalize on growth opportunities, find cost savings, and provide a better customer experience.
WiM members now have access to new and improved flat rate pricing - no matter how much you ship, when you ship, or where it's going.
Members-Only Savings Include:
10%* on UPS Next Day Air® Early
45% on Domestic Next Day / Deferred
25% on Ground Commercial / Residential
International: 50% on Export / 40% on Import / 25% Canada Standard
Savings begin at 75%* on UPS Freight® shipments over 150 lbs.
In addition, members can take advantage of UPS Smart Pickup® service for free.
Open a new account, or if you are already taking advantage of our UPS savings program, re-enroll and apply the new discounts to your existing account by visiting: www.savewithups.com/wim or call 1-800-MEMBERS (1-800-636-2377), M-F 8 a.m. – 5 p.m., ET.
*Visit www.savewithups.com/wim for specific services and discounts.
Receive enhanced protection
Minimize financial setbacks with insurance through UPS Capital Insurance Agency, Inc., by protecting your shipments. Members can save up to 17% over their current declared value and get broader coverage in the event of a loss or damage. There is no fee to sign up and charges are incorporated automatically into your UPS® invoice. Simply enter the value of your goods in the declared value field of the shipping system.
Call: 1-800-MEMBERS (1-800-636-2377) M-F 8 a.m. – 5 p.m. ET to confirm your participation. Click here for additional information.
Print and produce a wide variety of marketing materials online
The UPS Store® provides members with quick, affordable and effortless digital printing solutions with easy online ordering and expert customer service.
First time users, visit: meridianone.upsstoreprint.com/offer/wim
Returning users, visit: meridianone.upsstoreprint.com
---
YRC FREIGHT
WiM members can take advantage of member-exclusive rates on LTL (less-than-truckload) shipping with YRC Freight. Leverage comprehensive service throughout North America with a broad portfolio of expedited and specialized services. Enjoy the simplicity of using one freight shipping provider for cross-country LTL services in the United States and Canada, along with cross-border solutions.
To start saving, visit enrollhere.net. For questions, contact your dedicated association specialist at 800-647-3061 or via e-mail at associations@yrcfreight.com.
---
Not a WiM member? Click here to request membership information and to learn more about member exclusive discounts.
---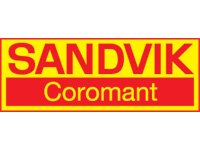 SANDVIK COROMANT
WiM Corporate member, Sandvik Coromant, has generously offered to provide metal cutting e-learning courses to WiM members at no cost.
The ever-changing world of manufacturing requires constant application to keep metal cutting skills fresh. Sandvik Coromant's Metal Cutting e-Learning will help you learn the basics and keep up with the latest techniques and technology.
You can take the courses anywhere at any time, at your convenience, and in the language you prefer. Login or register to start the program here.
This modular e-learning is divided into nine chapters and 75 short courses. It covers theory and application within the following areas:
Machinability
Turning
Parting & Grooving
Threading
Milling
Drilling
Boring
Tool Holding
Other Information (Machining Economy and Maintenance)
For those who would like to master the entire course, Sandvik Coromant offers a certification test with a printable certificate to demonstrate your mastery of materials. For questions, please contact Jo Ann Mitchell at joann.mitchell@sandvik.com.
---
Not a WiM member? Click here to request membership information and to learn more about member exclusive discounts.