Member Exclusive Discounts from WiM
WiM has built connections with leading organizations to provide association members with exceptional opportunities to reduce expenses on products and services that they use every day. As a WiM member, you have access to exclusive discounts on industry-tailored services that could easily offset your cost of your membership!
---
ADP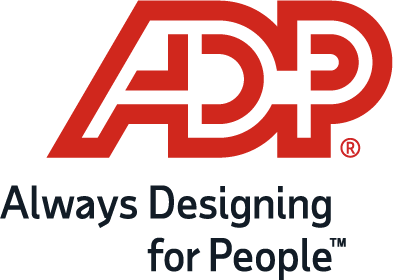 Learn how WiM's partnership with ADP can make payroll, HR and employee benefits work better for your organization. ADP serves more than 70,000 one-person companies and over 500,000 small businesses every day. Plus, midsized companies use ADP more than the next five most-popular payroll and HR providers combined. In addition to payroll services, ADP delivers HR services, talent management, employee benefit management, insurance, and time and attendance solutions to meet the needs of any business.
Contact Lauren Sutherland at 916-606-4746 or at Lauren.sutherland@adp.com for information about how you can take advantage of ADP services as a WiM member.
---
APPI ENERGY
WiM has endorsed APPI Energy to provide data-driven, holistic energy management services and custom solutions for WiM members. APPI brings 25 years of experience, along with an extensive database of daily supplier prices, allowing them to provide you with historical and real-time data. As part of your membership benefit, APPI Energy is available to analyze your energy usage, evaluate your energy bill, deliver a green-apples-to-green-apples comparison of supplier prices and contracts, and negotiate a supply solution tailored to your budgetary needs and sustainability goals.

Operating on a foundation of data-driven consulting solutions, designed to help you save time, money, and minimize budgetary risk on the energy procurement process, APPI Energy is unbiased, working with only the most trusted, heavily-vetted suppliers. Additionally, APPI Energy offers a full suite of energy management solutions to reduce demand, reduce costs, and increase sustainability. As a true extension of your team, APPI Energy provides holistic, tailored solutions that help you set and meet your energy goals while reducing overall energy costs. APPI Energy is here as a true extension of your team.

To take advantage of this membership benefit program and to receive your complimentary assessment at no upfront cost or obligation to you, contact Carolyn Johnson at cjohnson@appienergy.com or 667-330-1137.
---
FedEx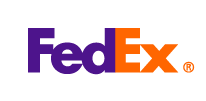 Rely on FedEx for all of your shipping needs and save through the WiM benefits program. Members receive 40% off FedEx Express and 30% off FedEx Ground. If you currently ship with FedEx, you'll be able to continue using it the same way you do today. After you enroll in the FedEx Advantage Program, the discounts will be added to your account and then automatically applied to your shipments. Don't have an account? No problem - you can open one when you enroll.
To start saving, enroll today. If you have any questions, contact the FedEx Advantage specialists at 440-517-7275 or email fedex@PartnerShip.com.
---
PARTNERSHIP®
WiM members save on shipments with TForce Freight, YRC, XPO, Saia, and many others. These competitive rates are made available through our endorsed shipping provider, PartnerShip®. With this free WiM member benefit, you'll reduce your freight costs, easily rate shop between carriers, and get dedicated support from shipping experts. Whether you're shipping a single pallet or a full truckload, PartnerShip will help you ship smarter.
To start saving on freight, get a free quote today. If you have any questions, please contact Partnership at 800-599-2902 or email sales@PartnerShip.com.


---
YELLOW

WiM members can take advantage of member-exclusive rates on LTL (less-than-truckload) shipping with Yellow. Leverage comprehensive service throughout North America with a broad portfolio of expedited and specialized services. Enjoy the simplicity of using one freight shipping provider for cross-country LTL services in the United States and Canada, along with cross-border solutions.

To start saving, visit enrollhere.net. To learn more about how the Yellow team can help with your shipping, contact associations@myyellow.com
---
Xena Workwear
Xena Workwear creates stylish, comfortable, responsibly-made safety footwear to help professional women express their personality and feel confident anywhere.

Ana Kraft started this company out of her own frustration, working in a manufacturing environment where the only options were bulky, manly work boots. She knew that a more versatile category of workwear was needed and decided to shake-up the stagnant industry of manufacturers who did not understand women's needs. Because it is part of their goal to empower women in STEM and the Trades, they offer a special gift code exclusive for WiM Members that will give you $20 off their stylish safety shoes and donate $20 for each purchase to support our Women in Manufacturing Education Foundation (WiMEF).

To get your stylish pair of safety boots with your exclusive WiM gift code, go to xenaworkwear.com, select your style and size and enter WIMANDXENA23! into the Gift code field at the checkout. Your shoes will arrive within eight business days and the exchange and return process is free and simple.

---

---

Enterprise Rent - A - Car

WiM has partnered with Enterprise Rent - A - Car to make renting a car seamless so that you can get on your way. Find the nearest location from the Enterprise Network of 7,600 neighborhood and airport branches in over 85 countries. See how much it costs to rent a car for the day, weekend, or a full week by starting your reservation now. Use discount code EHSB39A to receive a discount through Enterprise or National Car Rental.
---
Not a WiM member? Click here to request membership information and to learn more about member exclusive discounts.