WiM Wisdom: Jama Fields, Fives Group
Date posted
March 11, 2021
Best practices for employee engagement, maintaining company culture during COVID, tips for retaining and motivating top talent, and more!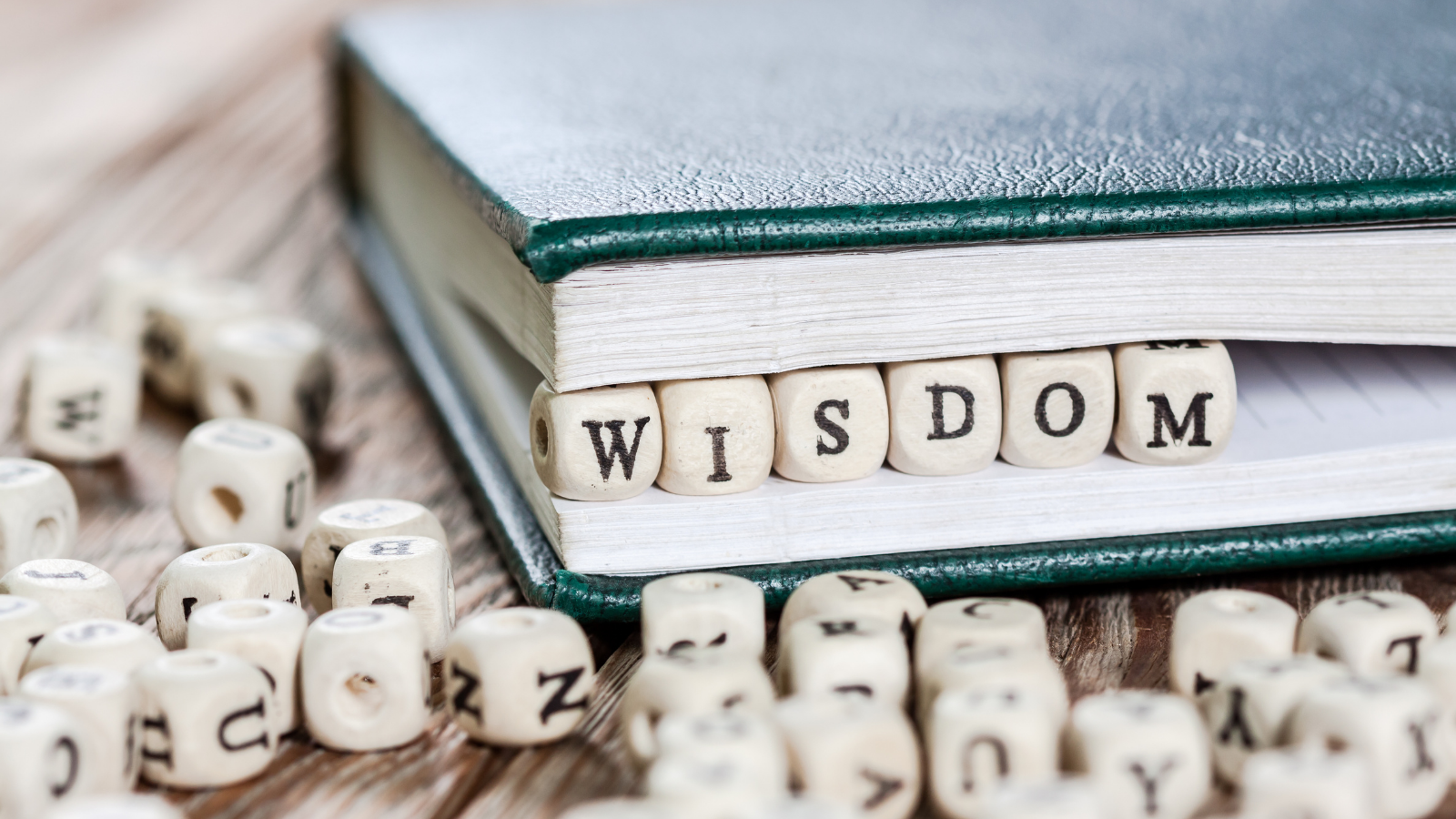 Jama Fields is Fives' most senior level North American representative, serving in a dual capacity, as both the human resources director and country coordinator. In both functions, she directs and leads the strategy for 23 different business activities and the region's corporate team.
Her responsibilities include overseeing business development and the implementation of organizational initiatives, as well as providing executive leadership teams with guidance and support. She ensures alignment with the company's global and regional values, vision, mission, goals, objectives and priorities. Jama was elevated to her current role in 2019 after spending three years as the director of human resources for Fives Inc.
What best practices for employee engagement do you recommend to manufacturers in 2021?
2020 was a very transformational year and as a result, employees' needs have changed in many ways. Employers must put their employees first, supporting their abilities and potentials to become the "best they can be." It's critical to identify multiple methods to maintain employee focus, optimism, and commitment. Employers must be aware of the changes in their employees' needs, requiring ongoing conversations with them to understand and be aware of their expectations. The challenges and stresses employees face personally and professionally have taken a heavy toll on their mental health and will continue to be a priority this year and beyond. Educating employees on the well-being tools and resources available to them should proactively be promoted, encouraging them to take advantage of available benefits. Developing training for managers to identify signs of stress or decline in mental health for their teams, and how to communicate and support their employees, as well as providing opportunities for employees to understand when to ask for help, demonstrates the company's support and care.
It is also important to revise communication methods, as in-person and all employee meetings are no longer the norm. Committing to consistent, timely and informative messages in a variety of ways and channels is and will continue to be necessary, including designating time for frequent check-ins and allowing opportunities to receive feedback. Open and two-way communication will remain critical throughout 2021. Over the past year, numerous changes have occurred, and employees may continue to feel uncertain and concerned about the potential for future changes. Employers need to provide reassurance and understanding, recognizing that adjusting to change takes time and the amount of change some businesses have faced may have caused employees to feel overwhelmed or burned out. Providing encouragement to employees by openly explaining how the change(s) could be favorable for them supports the ability to regain confidence.
How have your company and your clients tackled the mental health and wellness impact on employees caused by COVID-19?
Fives provides ongoing communication about benefits available through its healthcare coverage, including free and insured options. During meetings with their teams, managers routinely discuss the importance of mental health and the need for taking time to relax, as well as separating personal and professional life. We conduct regular employee-based surveys, providing a basis for understanding morale and employee concerns regarding workplace safety and needs to adjust company practices, as employees' concerns change.
How are you maintaining your company culture during a period of remote teams, inability to travel, etc.?
It's essential to maintain a sense of belonging and community for employees, as many may draw energy from others and some may be struggling with the lack of contact with peers and colleagues on a day-to-day basis. We have discovered new ways to bring people together to promote a sense of community and belonging outside of meetings or group calls, including holding virtual "happy hours, coffee breaks, or lunches" where employees are part of video calls without an agenda or business purpose. During this time they can talk to each other and share what is going on in their lives, laughing together, or reminiscing about a sports game from the night before, their latest Netflix binge, an update about their families or any other topics they want to share. This approach allows them the ability to experience being part of a community, escaping the feeling of isolation from working remotely, and regaining belonging to their work group. In a virtual workplace, opportunities to share more "small talk" with colleagues are lost, conversing only during scheduled calls and meetings with business related agendas. Creating an environment that allows and promotes remote teams to regain a sense of belonging, building a team's energy and commitment.
How can companies retain and motivate top and high-performing talent?
Opportunities for the development of top and high-performing talent in 2021 will primarily be achieved through experience in "stretch" assignments and cross-functional project work. Travel has been forecasted to remain challenging in 2021, driving creative development prospects. Additionally, business environment changes will continue to evolve, resulting in organizational change with limited resources, opening opportunities for high performers to step into short- to mid-term "stretch" assignments, supporting business and development needs. High performers will have the chance to be exposed to challenges earlier in their career, offering growth, while deepening their commitment and loyalty to the organization.
What is your company's business forecast for 2021?
We are forecasting 2021 as a transitional year with a solid level of backlog, without decreasing embedded gross margin %; suggesting a rebound in sales and EBITDA. Client CAPEX's are expected to remain low, but service orders should pick up quickly. However, recovering to pre-crisis levels will depend on the pace of new orders during the first half of 2021; in the meantime, measures to lower structural costs will be pursued.
How are you planning/tools or resources to "Achieve" forecast/goals for the business this year with so many unknowns?
Fives' business diversity is a positive aspect, even during the pandemic. The participation from our three divisions—High Precision Machines, Process Technologies and Smart Automation Solutions—allows Fives to continue with transversal activities, covering a wide variety of markets worldwide. Some were negatively impacted while others, including Intralogistics, experienced positive results.
Our focus will be:
Excellence in the execution of contracts Fives has won
Focus on cost controls
Continued transformation
Seizing opportunities surfacing from a rebound in the field of services.
How has the pandemic impacted your company's adoption of new technology?
Innovation and continuous improvement are core components of Fives values, and several opportunities have presented themselves during this time. A recent example would be from Fives Cryo Inc., a subsidiary located in Houston, TX, and our remote repair and service solutions. During the peak of COVID-19 travel restrictions, a customer required an on-site equipment repair. However, travel restrictions and in-person access were not possible. Fives utilized its newly developed remote control "Live stream" solution to perform a repair typically provided in person, including directly overseeing the entire operation. The solution proved to be highly effective and has been further developed to be adaptive under almost any circumstance.
How we conduct business today is dramatically different from the past, but customer expectations remain unchanged. Fives' brand signature "Industry can do it" emphasizes the ability to consistently develop and deliver technologies, addressing the challenges industry faces. Its digital technology platforms and channels provide it with the ability to deliver global solutions and support during a critical time.
How has your company changed and adapted to disruption caused by the pandemic?
Reducing structure related costs across all our subsidiaries continues today. At Fives, confidence is what makes and drives our resilience, and focusing on the following objectives today and forward into 2021:
Digitalization of internal and production processes
Fight against climate change
Regionalization of trade
More about Jama:
Jama's distinguished leadership and human resources career spans more than two-decades and has included senior management roles with renowned global technology organizations. She joined Fives after overseeing human resources at Faurecia, one of the world's largest automotive suppliers, providing programs and leadership for her staff and more than 1,000 associates in North America. She held several key leadership positions during her tenure, developing and directing organizational strategy, including staffing fulfilment, mobility programs, and contingency planning.
Throughout her career, Jama has achieved significant success in developing and directing organizational initiatives, including training and development, compensation and benefits, organizational structure, talent management, health and safety, labor relations and lean manufacturing.
Jama holds a bachelor's degree in business administration from Indiana Wesleyan University, an SPHR certification from the HR Certification Institute, and professional memberships in both Women in Manufacturing (WiM) and the Society of Human Resources Management (SHRM). She and her husband have three daughters and two sons, residing in Indianapolis, IN.
More about Fives Group:
Fives is an international industrial engineering group which has grown through various industrial revolutions to offer innovative solutions and products boosting the performance of major industry leaders worldwide.
Fives designs and supplies machines, process equipment and production lines for various industries: steel, aerospace and special machining, aluminium, the automotive and manufacturing industries, cement, energy, logistics and glass.
Learn more: https://www.fivesgroup.com/