#WiMHearHerStory with Vanessa Li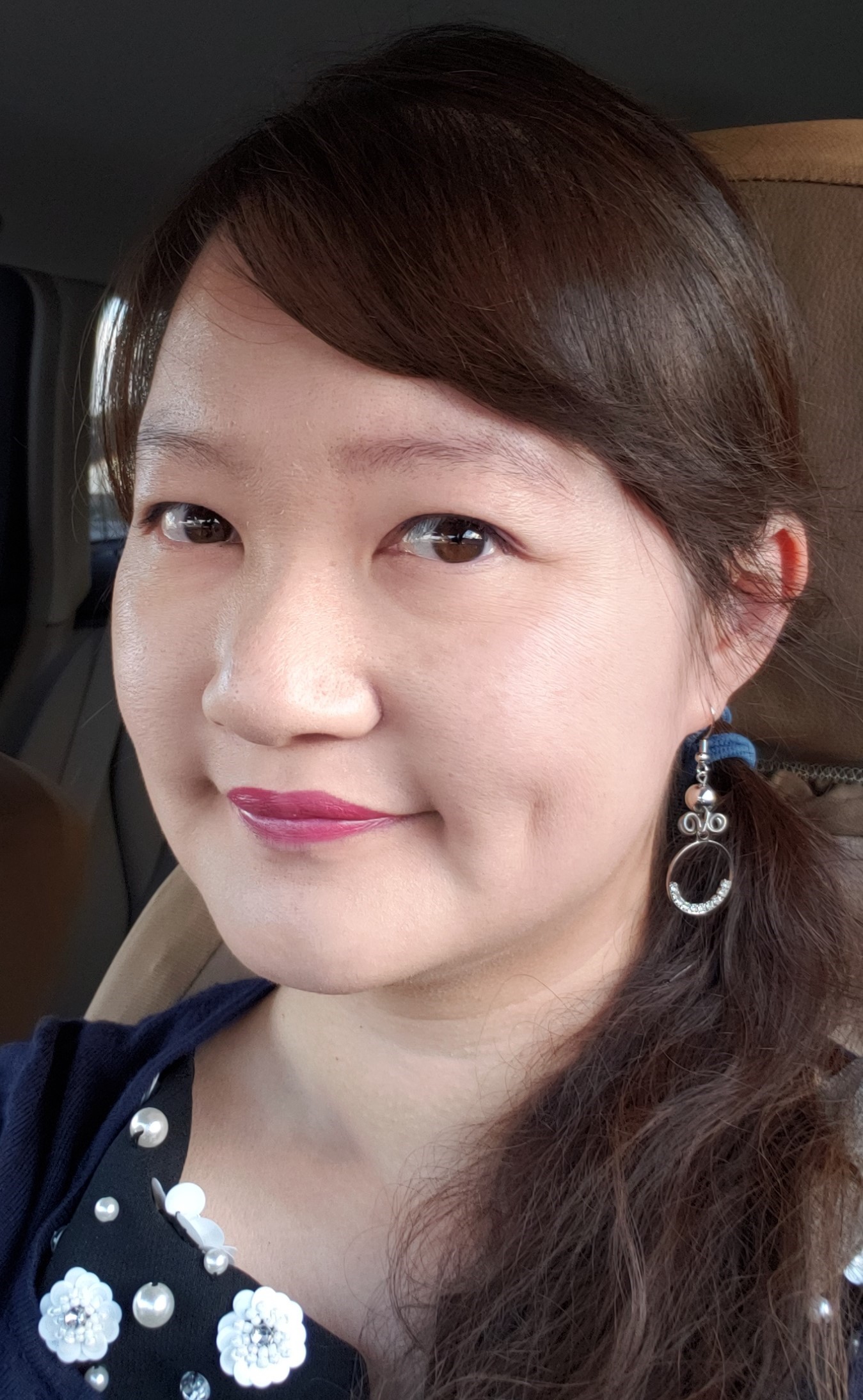 Vanessa Li
Process Leader
Novelis Aluminum
Terre Haute, Indiana

At Women in Manufacturing, we are committed to supporting women in the manufacturing sector. We firmly believe that mentorship and community-building will help attract and retain women in manufacturing. As part of our mission, we feature on our blog the stories of women we admire who are currently working in manufacturing. The following is the latest installment of our "Hear Her Story" series.
Please tell our readers a little bit about your job and what your work looks like every day:

I am a process leader for Novelis Aluminum in Terre Haute, IN. My team is responsible for the process, product, and quality of our flat-rolled aluminum sheet, which is sold to customers who later stamp into food containers.

My work involves:

Resolving customer claims, ensuring product meets customer applications, providing technical support to customers

Overseeing lab activities (product mechanical and process chemical testing) to ensure consistency
Process improvement: Improving productivity through data analysis and reviewing trends
Reducing defects and salvage defective products, improving inspection method and product release criteria
New process route and product qualification, recommending solutions to customers through product applications and designs
How did you arrive at your current position? What attracted you to a career in manufacturing?
I was born in Hong Kong and moved to the United States on my own when I was 16. After finishing high school in Monterey Bay, CA, I studied metallurgical engineering at the University of Illinois. Over the years, I worked at Timken Company, U.S. Steel Corporation (Gary, IN), and Thyssenkrupp Steel LLC (Mobile, AL). I later joined Novelis Aluminum (Novi, MI) and then later transitioned to Novelis' Terre Haute plant as a process leader. Throughout my work years, I obtained an M.B.A. through Indiana University.

What interested me in manufacturing initially was that I knew there are plenty of exposure to do hands-on work. It is fascinating to work with a team because we can collaborate and come up with innovative ways to improve our manufacturing process.
At WiM, much of our work is dedicated to refuting outdated stereotypes about the manufacturing sector: stereotypes like the workplaces are dirty and dangerous and that the field and skills required are a better fit for men. Have you encountered stereotypes like these in your education or career and how did you overcome them?
I heard about it once from one of the professors who did not think I would fit in steel mill since it is dirty work. That was his impression of the industry. It was not like he did not think I was smart enough or anything. My classmates were supportive and nice to the female students in general. Some expressed that they thought females who study engineering are very smart. As an Asian engineer in a male-dominated industry, I have experienced unconscious biases and challenges especially during the beginning of my career, from taking minutes in meetings and organizing the pantry, to being told to keep my mouth shut while men were having conversations. Initially I did not know how to say no, nor did I recognize those were inappropriate expectations toward women. I had a few supportive friends and mentors who introduced me to the term "unconscious bias." I strongly believe that women should put more efforts in helping each other, making it a priority to change one's unconscious biases since a lot of women have unconscious bias towards themselves.

I am fortunate to work at Novelis because they promote diversity and inclusion. The Women in Novelis (WiN) initiative supports retention and career development of female employees as well as recognizes women's contributions to the industry.
Research shows that women, especially women in STEM fields, do better if they have a mentor. Has mentorship played any role in your career?
Of course! I was fortunate to have met some mentors who gave me advice throughout my career (some of them may not be aware I see them as my mentor since we are close friends). Their support ranged from job search advice while I was laid off during the financial crisis in 2009, to constructive feedback so that I can continue to improve my leadership and communication skills.

Sometimes we look too hard to find a mentor but keep in mind that anyone who previously provided you constructive feedback is already a valuable mentor. On the other hand, I enjoy giving back to the community. I am currently a mentor through my work with the Pretty Hearts Foundation, Society of Women Engineers, and Pass the Torch for Women.
There is significant overlap between what young women want in careers and the attributes of careers in manufacturing today. But studies have also found that, too often, young women are not aware of the opportunities available in manufacturing. What do you think can be done to spread the word to women about career options in modern manufacturing?
Exposure: I believe providing young women and girls exposure is the most important first step. Growing up, I always love physics and chemistry but was not aware of many manufacturing careers. When I was little, I thought I would be working in the financial district in Hong Kong since most of the people I knew follow this career path. I had no clue how steel was being made until I went on a field trip in my college years.
Support system: As the only female engineer and the only Asian employee at my workplace, I like to inspire young girls to pursue engineering and manufacturing. Sometimes, girls are told that females seldom succeed in these areas and are often discouraged to pursue this path. My parents do not have a STEM background but never discouraged my passion and imagination in the science and engineering field. I believe that a support system will help young females to build more confidence.

Role models: It is important for girls to visualize themselves working in the field. Having a role model to look up to will certainly help them to achieve their dreams.
Would you recommend a career in manufacturing? And, if so, why?
Certainly! My day-to-day job changes a lot. There is not a mundane moment at work. I could be visiting a customer to provide technical support one day, and then work with other engineers on-site to resolve a production issue. There are plenty of opportunities to be hands-on, such as reviewing defects on the metal and determining how to best salvage the product. It is very rewarding when a team is able to resolve production issues and work on continuous improvement projects. Diversity is very important as it determines the success of a team.
Why did you decide to join Women in Manufacturing? How do you personally find value in WiM membership?
I attended a local WIM conference in Indianapolis and am interested in learning more about the organization. Since I am a new member, I hope to meet like-minded women in manufacturing careers as well as to attend events which can help my professional development.
What do you like to do to enjoy your time outside of work?
I enjoy going to museums and botanical gardens, trying out new restaurants, sightseeing and planning for my next vacation, planning for local STEM events, and taking an aerobics class. Since COVID, I have been spending more time listening to audiobooks and watching movies (hoopla is the best invention), watching TV, and sewing.