2020 Virtual SUMMIT in Review - Together We Went Further!
Date posted
October 8, 2020
WiM SUMMIT 2020
This year, we celebrated our 10th annual SUMMIT on September 28 - October 1. Attendees participated virtually in

plant tours at leading manufacturing facilities, professional development sessions, roundtable discussions on important topics, and inspiring keynotes.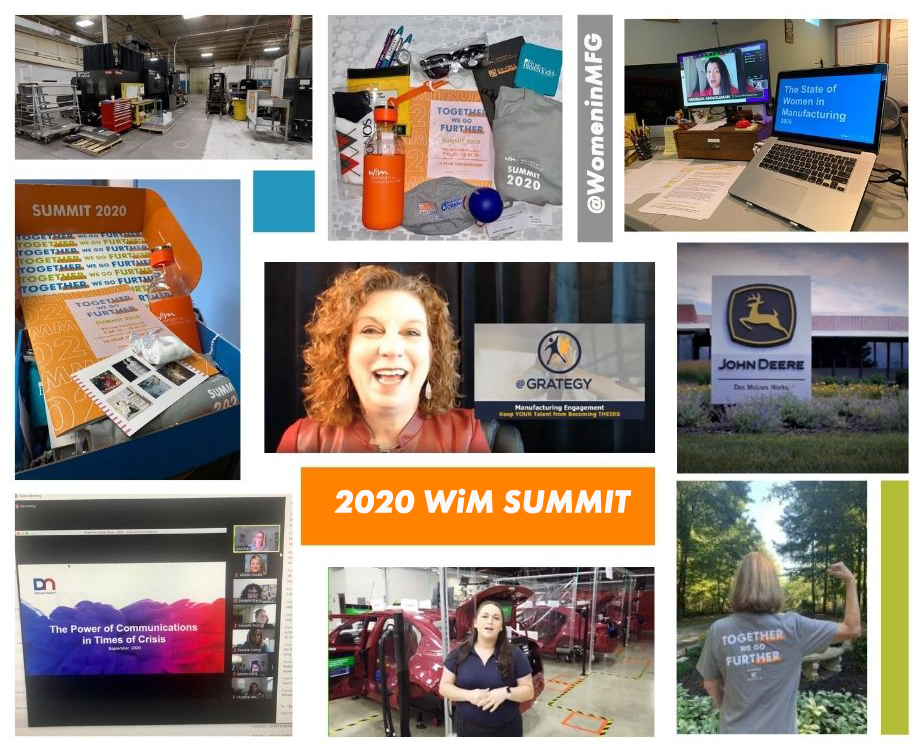 "I found this conference rewarding and educational, even with the virtual format. This conference in particular felt like a conference that ANY of my colleagues could have attended and received valuable information. The speakers are knowledgeable and passionate which gives any topic a longer lasting impression and encourages me to seek out more information afterwards. I highly recommend the SUMMIT to anyone in the manufacturing space." - 2020 SUMMIT Attendee
Bringing together 677 manufacturing professionals from 189 companies in 12 countries and 38 U.S. states, participants were able to grow stronger together by obtaining new skills and connections through discussions on "Creating Your Own Rules for Success" and "The Power of Understanding Your Personal Brand," keynotes covering topics such as "The Power of Communications in Times of Crisis" and "Enabling Digital Transformation and Creating Impacts," and through virtual plant tours at John Deere, Trumpf, GROB and more!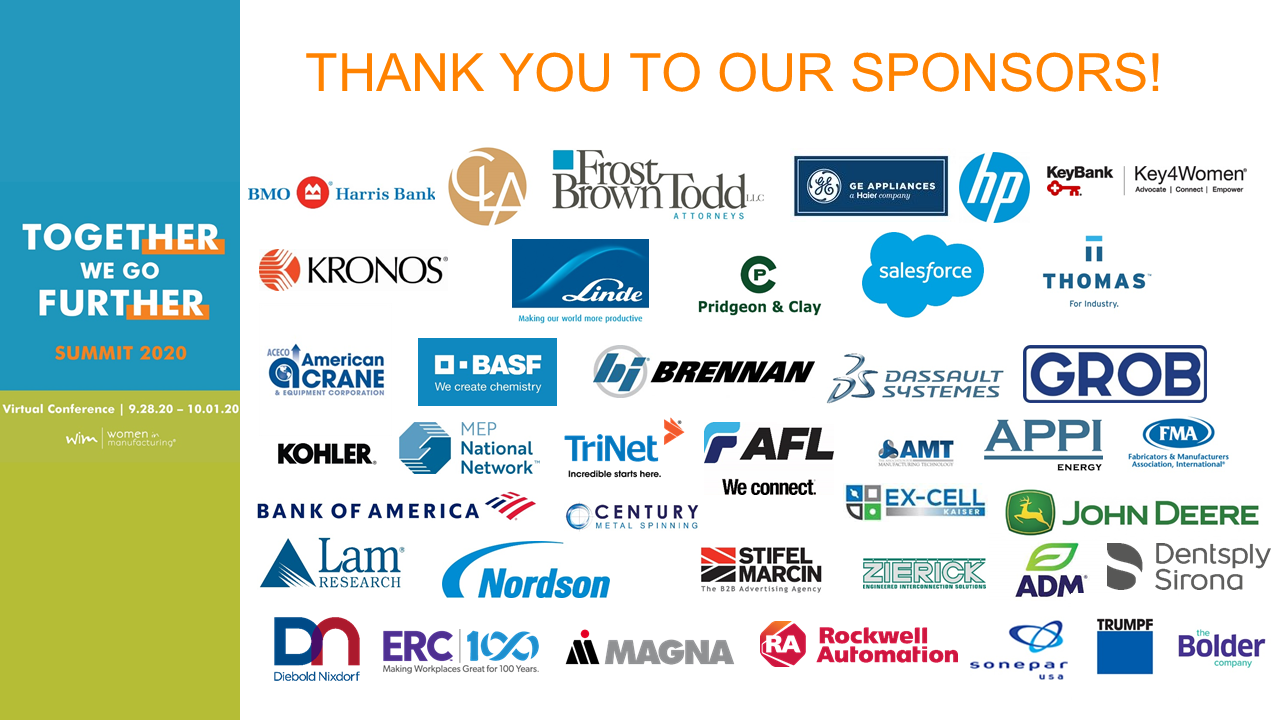 Save the Date! Join us October 4 - 6, 2021 for the 11th
annual SUMMIT, and homecoming!
Be the first to know when the 2021 SUMMIT registration opens. The 2021 SUMMIT will be a hybrid event, which means we will have sessions both virtually and on-site in Cleveland, Ohio. Click here to be the first to know when registration is available!