Virtual Career Fair
Thursday, August 17, 2023 from 10 a.m. - 2 p.m. (EST)
This virtual event offers opportunities to both hiring employers and job seekers looking for a new challenge in manufacturing.

 Develop your workforce with WiM.
Showcase available employment opportunities on a virtual platform to a nationwide audience of job seekers looking to join organizations who lead with diversity, equity, and inclusion initiatives.
The Virtual Career Fair provides opportunities for employers to connect one-on-one with job seekers from across the country in a convenient virtual platform. Included with registration is a customizable virtual booth to highlight company culture, location and workplace benefits with the use of tools such as organizational videos and live broadcast opportunities.
Job seekers participating in the Virtual Career Fair are looking to connect with companies who promote, support and inspire women in manufacturing careers. 
Job Seeker Benefits:
Generate leads on available positions in manufacturing.
Connect with companies who are actively seeking candidates to fill roles.
Ask questions about manufacturing jobs you aspire to be in one day.
Work with companies who have made the commitment to improve diversity, equity, and inclusion efforts within their organizations.
Incentives for Job Seekers Attending the Virtual Career Fair:
Abillity to connect virtually with recruiters from top manufacturing companies located nation wide all from the convenience of your device of choice.
Upload your resume to highlight your experience and talents
Pre-event resume and virtual career fair preparation event
WiM's Virtual Career Fair provides company recruiters with the ability to conveniently connect nationwide from the device and location of their choice. All job seekers are welcome to participate in the WiM Virtual Career Fair, regardless of gender identity.
---
Past Participating Employers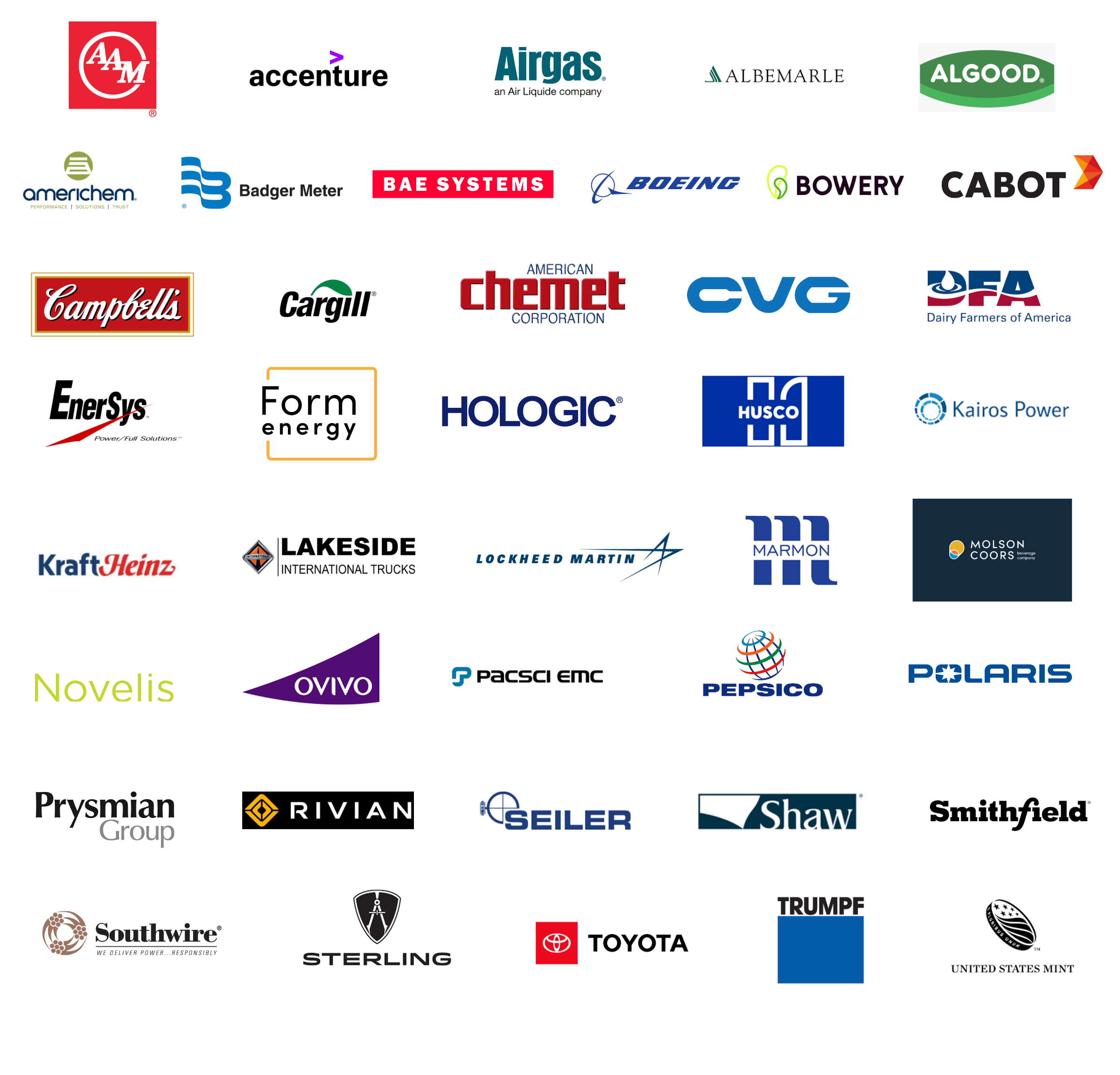 ---

SME is a nonprofit association of professionals, educators and students committed to promoting and supporting the manufacturing industry. SME helps manufacturers innovate, grow and prosper by promoting manufacturing technology, developing a skilled workforce and connecting the manufacturing industry. SME supports manufacturing based on our core belief: Manufacturing is key to economic growth and prosperity.