#WiMHearHerStory with Karen Rivera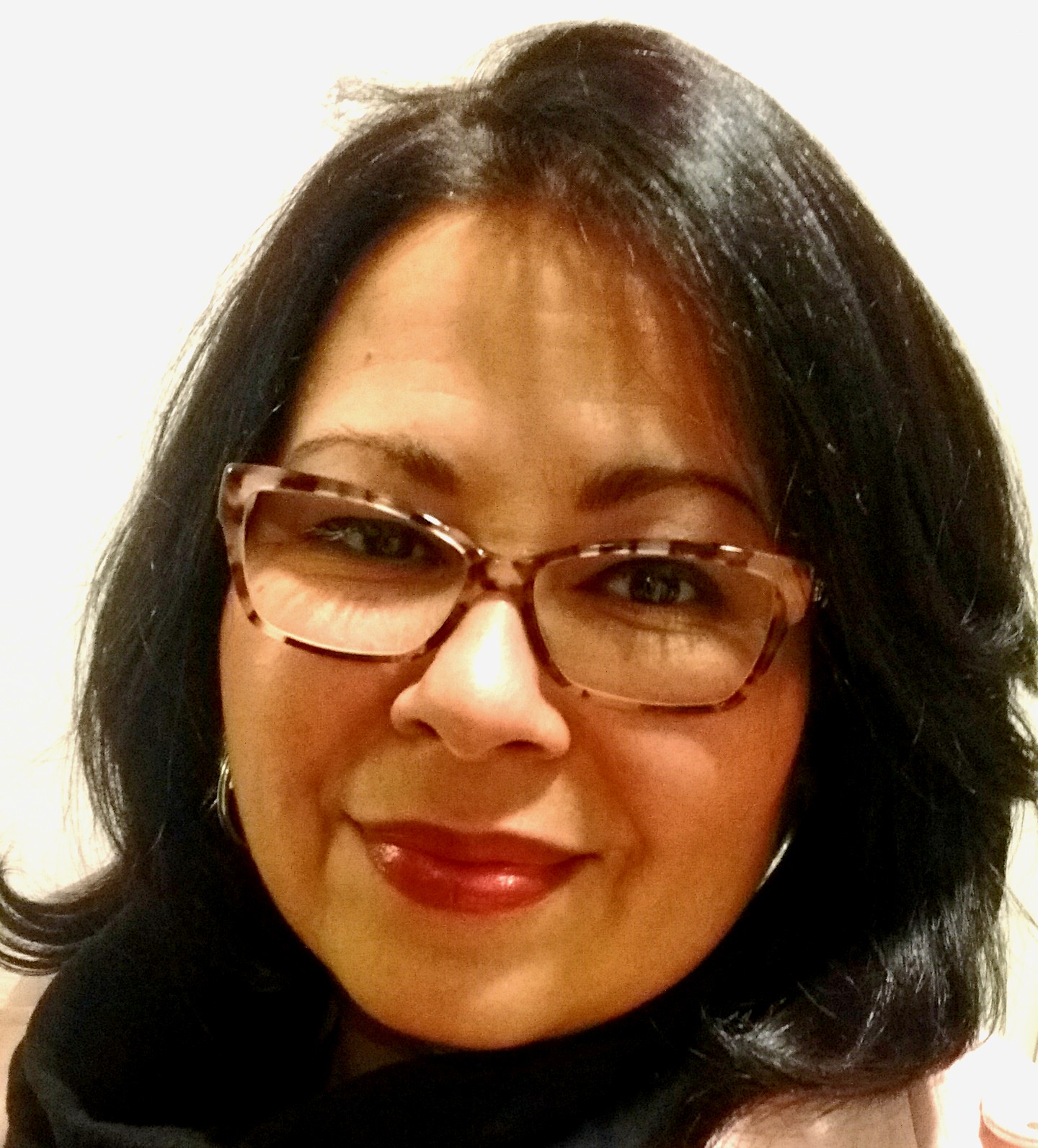 Karen Rivera, Corporate Salesforce Functional Analyst, Cleaver Brooks, Inc.
#WiMHearHerStory | @WomeninMFG

At Women in Manufacturing, we are committed to supporting women in the manufacturing sector. We firmly believe that mentorship and community-building will help attract and retain women in manufacturing. As part of our mission, we feature on our blog the stories of women we admire who are currently working in manufacturing. The following is the latest installment of our "Hear Her Story" series.
Please tell our readers a little bit about your job and what your work looks like every day.
I function as liaison between our different business units to better understand their particular structure, policies and operations, and then help them clarify what they need to achieve their business goals and objectives. Once we have a clear picture of what they are trying to achieve, my team and I rely on our knowledge of the different platforms we manage and their available configuration options and help map their requirements to the capabilities of our systems so that we can provide solutions to a wide variety of groups from small business unit teams to our global network of sales representatives.
A typical day would consist of reviewing my project list and following up on any pending deliverables, whether it is gathering requirements, following up with the developer team, coordinating with outside contractors to testing…a lot of testing…and then testing some more. From there, I move on to documenting all that was done and developing any necessary training documentation, whether print, graphic or video for our end users as we prepare to roll out the solution we designed. Deployment can get a little hectic as we make sure all the "i"s are dotted and "t"s crossed but very exciting when we go Live..

How did you arrive at your current position? What attracted you to a career in manufacturing?
I truly believe I was born to be in manufacturing…that it is in my blood. I just didn't know it. Why? When my mom was seven months pregnant with me, my dad had an accident while working on the production floor of a manufacturing plant where he lost four fingers on his dominant hand. As a result of the accident, my mom, who also worked on the production floor of a window blind company, had to return to work until the weekend I was born.
I took the very scenic route to get to where I was meant to be. That scenic route included literally a near death experience. My work at my previous industry became detrimental to my health and I landed in the ICU after a business trip. The brutally honest doctor gave me plenty to think about regarding what I was going to do with my life moving forward. It was difficult because at the time I thought I was living my dream job.
Fortunately, the recession made the decision for me and no longer being able to travel extensively like before, I was let go. Though difficult, looking back now, it was the best thing that ever happened to me. It literally saved my life. As a casualty of the recession and in the process of losing my home, I needed work…any work. Through a temp agency, I landed as an executive assistant at Holman Boiler Works, Inc., a commercial/industrial boiler company. Fate has a funny way of placing you where you need to be.
Throughout my tenure, I experienced three presidents and two mergers and acquisitions. As they say, "The third time is the charm." We were acquired by Cleaver Brooks and in the reorganization phase, my position was to be eliminated. After honest conversations with my new boss about the "lane I was to swim in," he stated that he wanted me to take on user adoption of a recently implemented CRM called Salesforce. "Technology?," I asked. "I never even learned to program my VCR to show the correct time and you want me to tackle new technology?" Thankfully, he saw something in me I didn't. So I set out to learn Salesforce very quickly as I was now in charge of change management and bringing our non-tech native division into the 21st century. I had to learn fast, be creative and convince people to accept the change that was happening which was big. Though it was challenging at times, it was also exciting to see the progress as we moved along.
Then, late summer of last year, the corporate Salesforce administrator resigned and I saw an opportunity to leverage my successes at the divisional level onto a much bigger stage plus continue learning not only Salesforce but all of the other platforms we use. After much deliberation and many interviews of external applicants, I was offered the position. The part of the offer that resonated so much with me was that they were willing to have me work as a remote employee so that I could continue to care for my elderly mother. That really struck a chord with me—that a company would care enough to do that. So here we are 12 years later and there is never a dull moment. The need to survive in a down economy brought me to manufacturing. The continuous learning, passion for the craft and my work family is what has made me a "steam geek" and I wouldn't want it any other way.

Research shows that women, especially women in STEM fields, do better if they have a mentor. Has mentorship played any role in your career?
As a mentee in direct mentorship, I haven't been fortunate enough to participate but I have indirectly had mentors. I don't think my "mentors" were aware of their "participation" at the time. Let me explain...I always make it a point when interacting with people to ask myself, "What can I learn from this individual?" Then I start to observe how they address situations, how they communicate, their reactions when things don't go as smoothly as expected, how they treat others and other leadership qualities. As I continue in my journey I find myself asking, "What would ____ do in a situation like this?"
I have been blessed to have some really great bosses throughout my career—the ones who saw the untapped potential and continuously pushed me past my comfort level. I remember one in particular who would always remind me, "If you saw the potential I see when I look at you, you wouldn't be questioning why I push you so much." And when it was something challenging, I would hear, "It is good for your development," which was an indicator to brace myself and that it was about to get even more challenging. Though at the time it wasn't pleasant, the growth I experienced is something I will forever be grateful for. Now I want to make sure those coming behind me have the guidance and opportunities available to them so that their journey is just a little smoother so they can grow and shine like they were designed to do.
What do you think can be done to spread the word to women about career options in modern manufacturing?
That is simple: have access to the future leaders early, and by early, I mean elementary and middle school. We need to show them the multitude of opportunities available and get their wheels turning. The more these young ladies see someone like them in manufacturing, the more encouragement they will have to try something new, to be inquisitive, and that "geeky" is in fact cool in ways they've never imagined. This will also help dispel the "negative" image people have in their minds about our wonderful industry.
Would you recommend a career in manufacturing? And, if so, why?
That depends…. If you are curious, love to ask questions...especially my favorite question…"What if…? If you love to tinker and make things better, then a career in manufacturing is something I would definitely recommend. I have worked in other industries and have enjoyed my time there. However, the satisfaction and sense of pride you experience when you see your finished product whether it is on the production floor, rolling down the highway or in the store and knowing you played a role in bringing it to life is second to none.
Have you encountered stereotypes like these in your education or career and how did you overcome them?
Stereotypes in my education were not directly related to manufacturing since I studied hotel/restaurant and institutional management. As a Hispanic female, I have had to educate many folks that I am not the housekeeper but a member of the management team. In my career? Definitely. At first it bothered me a lot, but then I realized they needed educating and I was just the right person they needed.
One incident that stands out in my mind was at my first national sales meeting. As I waked into the opening reception I was approached by several of the spouses (wives) of fellow colleagues and each asked me, "Who was my husband?" I didn't quite understand the question so they asked again, "Which employee are you married to?" Then I realized I was one of three women in the entire room who was not married to an employee. When I replied that I worked for the company, the look on their faces was comical, yet sad. Sad that the idea of a woman working in this business was so foreign to them. They never considered the possibility. That is when I knew I had plenty of work ahead of me. Imagine my reaction and pride when I walked into the annual national sales meeting last year and I lost count of the female participants, many of whom were younger. They had a hard time understanding why I was so thrilled to see them there until I explained my experience just a few short years prior. Is our industry perfect? Not by a long shot. Have we made progress? Definitely and I will take progress over perfection any day. When I think of all the possibilities that are yet to be discovered it is the motivator that keeps me going!
Why did you decide to join Women in Manufacturing? How do you personally find value in WiM membership?
Let's face it, working through the challenges of being a woman in manufacturing can sometimes be quite daunting. Witnessing the shift in culture as I have grown with my company and visualizing what is to come and knowing I played a role in that shift is promising and drives me to continue. Finding an organization that advocates the change I want to see in my industry is exhilarating.
I have been a member of other associations and have yet to experience the support and comradery I enjoy with the WiM membership. The weekly Community Chats were part of my COVID therapy because I knew that for one hour, I was surrounded by people who get me, and it felt great! Knowing I am not alone and that there is a group of women and allies that are there to support me and others is the primary reason I joined. Wanting other women in my state to experience the same feeling is why I volunteered for a position in our chapter leadership team, and I wouldn't have it any other way.
What are your favorite ways to spend time outside of work?
My time outside of work is dedicated to my mom and my fur-babies, and making memories of the time we have left together. That usually involves plants and lots of them. Watching my mom light up like a kid on Christmas morning every time we go to the plant nursery makes it all worthwhile. Knowing I will have a beautiful garden to remind me of her and our adventures together after we say goodbye is comforting.
When I am preparing to attend a Salesforce event, I spend time creating a special hat to commemorate the event. It is a chance to put my creativity skills to the test. What started as a built-in conversation starter at event, because I am actually quite shy, became an unusual phenomenon and I am now known as the Salesforce Mad Hatter, which is flattering since the Mad Hatter is my all-time favorite storybook character. I also enjoy home improvement projects. I never imagined I would be such a DIY-er. When time allows I am working with Alice, my school bus/RV conversion project and dreaming of her maiden voyage.