Supporting a Sisterhood in Manufacturing
Date posted
October 1, 2015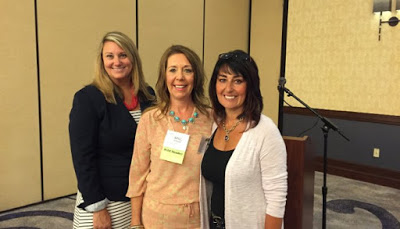 I have always cherished and benefitted from having a support network, whether it came about organically by chance meetings, or artificially through preexisting groups, such as my all-girls high school and my sorority in college. These invaluable experiences taught me the importance of listening to and understanding one another regardless of our differences and taught me about the positive impact that a group of dedicated women can have on their community.
This is one of the many reasons I founded Women in Manufacturing (WiM). I knew that an organization that could bring people together from across the country to further support, promote and inspire women in the industry was necessary to ensure our continued success in manufacturing. I knew I couldn't possibly be the only person who felt this way and I was right.
I have met so many wonderful professionals who share WiM's mission. Together, there is no limit to what we can accomplish. We can impact change. We can address the wage gap which, amazingly enough, is still very prevalent in today's workforce (on average, women make 22% less than their male counterparts). We can celebrate more women in executive-level positions, and by doing so, inspire more women to pursue jobs in the 'C-Suite'. We can be the support network that people are looking for; a network that consistently encourages the engagement of women in manufacturing by setting a high precedent.
Stemming from the wonderfully positive experiences I've had interacting with supportive groups of women, it is only fitting that Women in Manufacturing's fifth annual SUMMIT's theme is 'Together'. We chose this because it emphasizes the importance of two principles that we value highly: cohesiveness and collaboration. This annual program aims to connect women with new contacts, supporters and allies. When I think of sisterhood I often think of Anne Shirley, L .M. Montgomery's lead subject in her
Anne of Green Gables
series. That is where I was first introduced to the notion of kindred spirits and today I still delight at meeting new ones.
It has been fifteen years since I became a part of the manufacturing industry and present day my support network is filled with amazing women with whom I am inspired by daily.
I
strongly
encourage you to build your own support network, or join an existing one that meets your needs. You will find that there is no limit to what you can accomplish when you have the support of those around you. Never underestimate the power of 'Together'—use it to your advantage.