Antonia Stone, Purchasing & Facilities Manager at Busch Precision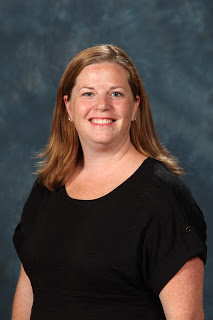 Antonia Stone Purchasing & Facilities Manager at Busch Precision
#WiMHearHerStory | @WomeninMFG

At Women in Manufacturing, we are committed to supporting women in the manufacturing sector. We firmly believe that mentorship and community-building will help attract and retain women in manufacturing. As part of our mission, we feature on our blog the stories of women we admire who are currently working in manufacturing. The following is the latest installment of our "Hear Her Story" series.
Please tell our readers a little bit about your job and what your work looks like every day.
As the purchasing and facilities manager at Busch Precision, I work remotely three days a week and am in the office two days a week. Every day is different, which is the challenge that I love. The duties of this position include the purchasing of a wide variety of things—raw material, outside services, shop supplies, office supplies—as well as coordinating IT services, being a member of production management, and working as an ISO quality section leader.
How did you arrive at your current position? What attracted you to a career in manufacturing?
I answered an ad for a "management trainee" at Busch Precision in 2000, and it was for purchasing, and learning how the entire company worked. This started my love of manufacturing, and learning everything about "making" and "doing." I have had several other purchasing positions elsewhere, all in manufacturing, and came back to Busch after two years as a stay-at-home mom.
At WiM, much of our work is dedicated to refuting outdated stereotypes about the manufacturing sector: stereotypes like the workplaces are dirty and dangerous and that the field and skills required are a better fit for men. Have you encountered stereotypes like these in your education or career and how did you overcome them?
There have been several obstacles and stereotypes, but I have found that perseverance and a positive attitude go a long way. With patience, you can show your capabilities and desire to be in manufacturing.
Research shows that women, especially women in STEM fields, do better if they have a mentor. Has mentorship played any role in your career?
Mentorship is key! I have been very fortunate to have had a mentor, and have been able to become a mentor. My current boss, Mike Mallwitz, the president of Busch Precision, has been instrumental in challenging and guiding me in different directions that I hadn't previously considered. Through empoWer, WiM Wisconsin's community outreach committee, I have been able to mentor several young ladies in the area and encourage them to consider careers in manufacturing.
One of the key findings in WiM's survey is that there is significant overlap between what young women want in careers and the attributes of careers in manufacturing today. But the survey also found that, too often, young women are not aware of the opportunities available in manufacturing. What do you think can be done to spread the word to women about career options in modern manufacturing?
This is exactly what led me to WiM, having attended the WiM SUMMIT in Milwaukee, and looking for more of the same programming locally. Through the encouragement and support of Mike (Mallwitz), we started an exploratory committee called empoWer in 2013 as part of TDMAW (Tool, Die and Machining Association of Wisconsin), to encourage and support women choosing careers in manufacturing. Little did we know that several other manufacturers felt the same way we did, and at this time we were in the process of starting the WiM Wisconsin chapter. In January of 2015, WiM Wisconsin and empoWer joined forces to better serve the manufacturing community, using empoWer as a committee for community outreach and mentorship, working with the Granville BID as well as the Milwaukee Job Corps to provide mentorship to young ladies in the Milwaukee area.
Our survey also found that the majority of women in manufacturing today would recommend the sector to young women considering career options. Would you recommend a career in manufacturing? And, if so, why?
I would absolutely recommend a career in manufacturing! It is an ever-changing career path with limitless opportunities in many industries. It has enabled me to find work, life balance and flexibility, and to enjoy time with my husband and two children, George (6) and Shelby (3).
Why did you decide to join Women in Manufacturing? How do you personally find value in WiM membership?
I joined WiM to be a part of the local Wisconsin chapter, and now I currently serve as the chairperson of this chapter. In this role, I work with an amazing team of manufacturing women to run this state-based support network. We host several events throughout the year, participate in community outreach programs, and raise awareness of WiM and the opportunities available to women in manufacturing. The Wisconsin chapter provides incredible value due to the numerous networking resources. I have found that being a part of this national association has been very helpful to me in my career.