#WiMHearHerStory with Haleyanne Freedman, Market Manager, 3D Printing, M.Holland Company
Date posted
October 4, 2019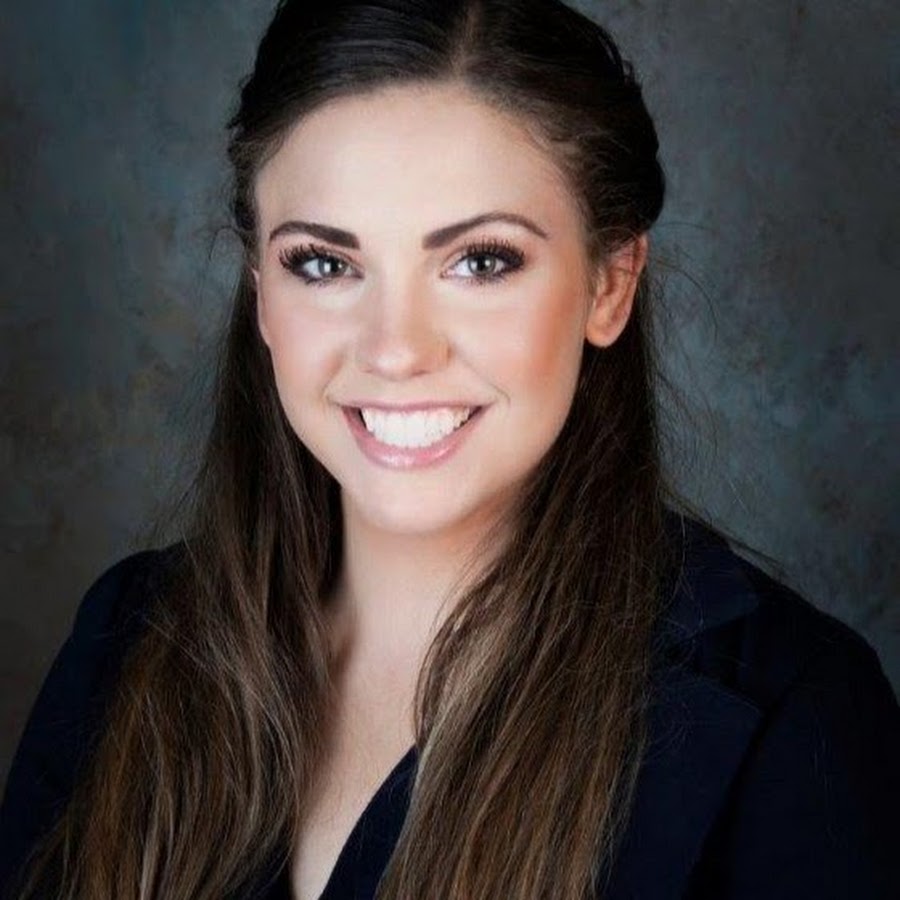 Haleyanne Freedman, Market Manager, 3D Printing, M. Holland Company
#WiMHearHerStory | @WomeninMFG

At Women in Manufacturing, we are committed to supporting women in the manufacturing sector. We firmly believe that mentorship and community-building will help attract and retain women in manufacturing. As part of our mission, we feature on our blog the stories of women we admire who are currently working in manufacturing. The following is the latest installment of our "Hear Her Story" series.
Please tell our readers a little bit about your job and what your work looks like every day.
My current role is the market manager and engineering consultant for 3D printing at M. Holland Company. In this position, I lead the engineering, application development, strategy and business development of M. Holland's 3D printing group. During my day-to-day, I work directly with clients and suppliers on application development for tooling and production applications for 3D printing. I assist and advise on product selection, process optimization and adoption, product design, material and application validation.
How did you arrive at your current position? What attracted you to a career in manufacturing?
I actually fell into my 3D printing career by complete accident. I had previously worked in the medical and optical industries and felt that I was constantly struggling to "fit in" with that crowd. The medical world is filled with strict rules, cut-throat sales techniques, and extreme regulations. I'm a very creative person and was very good at my job – constantly coming up with new ideas for products, services and offerings – but found it difficult to use those creative skills in such a rigid environment.



During my time in the medical field, it had been suggested to me multiple times that I consider working in manufacturing because of my mechanical mindset and creative skills. So, after becoming continuously frustrated by what I was experiencing in the medical world, I decided to consider those suggestions and pursue a career in manufacturing.



As my first job in the industry, I ended up landing an engineering product management position with a machine tool importer who had recently brought on a line of 3D printers. I was put in charge of leading that department. At the time, I had no prior experience with 3D printing, but I'm a very quick learner and assured both myself and my boss that I could figure it out in no time. After just a few days, I realized that I had found my passion. Not only did I find that manufacturing was, in fact, the PERFECT fit for me, I completely fell in love with 3D printing.



Since that first position, I taught myself to CAD, and I have worked hard to develop in-depth knowledge and expertise in 3D printing through my professional work (as well as my time working and experimenting with my home 3D printing lab, in which I have seven printers!). After that, I found M. Holland and was brought on to direct the company's 3D printing strategy and group. I was able to leverage my engineering expertise and our unbiased position to help our clients make the best possible decisions in adopting 3D printing.
At WiM, much of our work is dedicated to refuting outdated stereotypes about the manufacturing sector: stereotypes like the workplaces are dirty and dangerous and that the field and skills required are a better fit for men. Have you encountered stereotypes like these in your education or career and how did you overcome them?
As a young woman, manufacturing wasn't a route that I was ever encouraged to consider, despite my affinity for creating and my mechanical aptitude. I was pushed towards the arts since I was not only artistic, but had a natural talent for music, singing, and performing. It took me several years exploring drastically different industries. I had worked as a personal trainer, worked in consumer goods, pet products, metal refining and medical; constantly trying to find the right fit. To get to this position, I was faced with multiple stereotypes. For example, my teachers, professors and peers didn't push me toward manufacturing even though I was artistic, creative, and mechanically inclined. No one identified my STEM skill set or engineering potential – something that wasn't the case for my male peers.
Research shows that women, especially women in STEM fields, do better if they have a mentor. Has mentorship played any role in your career?
When I first came into the industry, I didn't have a mentor supporting me. Since that time, I have found multiple informal mentors who have helped guide me in the right direction. I have two colleagues, one of which is my direct supervisor, and the other who is a fellow market manager at M. Holland. Both of these men have been incredibly instrumental in helping me develop the skills needed to excel in my current role and I'm incredibly grateful for their guidance.
One of the key findings in WiM's survey is that there is significant overlap between what young women want in careers and the attributes of careers in manufacturing today. But the survey also found that, too often, young women are not aware of the opportunities available in manufacturing. What do you think can be done to spread the word to women about career options in modern manufacturing?
The industry is desperate for diversity – in terms of skillset and gender – to bring transformational change, uncover new ways of thinking, and drive innovation. The stigma of manufacturing professionals working in silos on a production floor covered in dirt and grime needs to change. Personally, I find it ridiculous that no one ever presented a manufacturing career as an option to me as a young girl, when looking back it should've been so apparent that this industry and career is where I belong. I think as a society we're so focused on pushing kids towards stereotypical positions – such as teacher, lawyer, doctor – that jobs in manufacturing get swept under the rug because people don't see them as "glamorous."

To spread the word about the benefits of manufacturing, all we need is for young people to physically see what a career in manufacturing ACTUALLY looks like. When I toured the Harken manufacturing facility for the first time, it was clear to me that the stereotype was unbelievably wrong. I believe that seeing will change peoples' perceptions. It's also important for women in the industry to become vocal about their experiences and mentors to the younger generation. I truly believe it shouldn't be so difficult for other females with similar skills to find themselves in manufacturing, so today, one of my goals is to connect with women of all ages who have a high aptitude in STEM and encourage them to consider manufacturing as their profession. This encouragement is necessary for the future of the industry. I'm dedicated to becoming a voice of reason for women in manufacturing everywhere.
Our survey also found that the majority of women in manufacturing today would recommend the sector to young women considering career options. Would you recommend a career in manufacturing? And, if so, why?

I would absolutely recommend the manufacturing industry for young women today. Manufacturing is so cool! To be a part of a manufacturing company, you get to help create something. You are a piece of a problem-solving product creation that assists in everyone's lives every single day. I strongly believe that manufacturing (and the world that depends on it) will change for the better when female participation and representation increases. There's an entire world of manufacturing careers open, and talented women should be pursuing them. I know there are tons of women who are just like me who have just yet to discover what a career in manufacturing has to offer them, and what their skillset has to offer manufacturing.

One of my recent goals is to become a mentor and driving force behind changing that negative perception of manufacturing. To do this, I serve as vice-chair for Women in Manufacturing Wisconsin Chapter and the co-chair for the Great Lakes Chapter of Women in 3D Printing, where I help to encourage young women to consider careers in the field and to promote and inspire those who already do. I'm sharing my story to help encourage other women to be a part of the change we desperately need, and I hope other women in the industry will also do so.
Why did you decide to join Women in Manufacturing? How do you personally find value in WiM membership?
I decided to join Women in Manufacturing to network with other women in the industry. I've personally found great value in the membership from getting the opportunity to meet other women like me and share our stories. It's challenging to be a woman in manufacturing, and we face problems that our male counterparts do not. The educational content from the WiM organization is not the only helpful aspect, it's also the support system you get from being surrounded by women who experience the same things you do every day.
To learn more about M.Holland Company, please visit their website here.