#WiMHearHerStory with Anna Brown
Date posted
August 26, 2020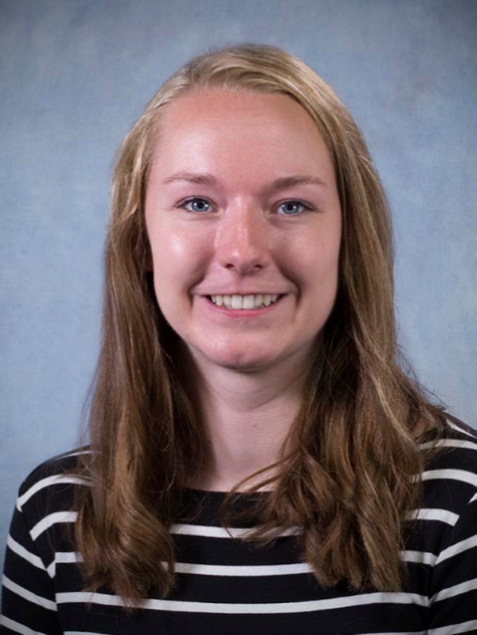 Anna Brown, EHS Analyst at Greenheck Group
#WiMHearHerStory | @WomeninMFG

At Women in Manufacturing, we are committed to supporting women in the manufacturing sector. We firmly believe that mentorship and community-building will help attract and retain women in manufacturing. As part of our mission, we feature on our blog the stories of women we admire who are currently working in manufacturing. The following is the latest installment of our "Hear Her Story" series.
Please tell our readers a little bit about your job and what your work looks like every day.
As an Environmental Health and Safety Analyst, my main responsibility is to triage workplace injuries by investigating, evaluating, and communicating each incident within best practice guidelines. I also assist with implementing safety programs, maintaining regulatory compliance, and delivering training related to safety.
How did you arrive at your current position? What attracted you to a career in manufacturing?
Oddly enough, in college, I never imagined I would move back to my hometown to work at a manufacturing company. I also never imagined I'd be working as an EHS Analyst.

I went to school for Business Administration with a minor in HR which led me to take an HR internship position at Greenheck in my hometown. To say I was blown away would be not only an understatement but also an overused pun (we make air movement equipment).

I could not believe the amount of opportunities available to me, if I could just get my foot in the door. As my 3-month internship was nearing an end, I was interviewed for a dream job – Corporate Recruiter for the College Programs. Once I landed the job, I was recruiting, onboarding, and managing a college program with over 60 college students in it. I NEVER would have thought I could do this at a manufacturing company that builds fans.

Two years into my professional career, from the combination of looking to expand my skills and the pandemic (recruiting coming to a halt), I found myself in an exciting new role – EHS Analyst.
At WiM, much of our work is dedicated to refuting outdated stereotypes about the manufacturing sector: stereotypes like the workplaces are dirty and dangerous and that the field and skills are better fit for men. Have you encountered stereotypes like these in your education or career and how did you overcome them?
I can't recall personally experiencing stereotypes.
Research shows that women, especially women in STEM Fields, do better if they have a mentor. Has mentorship played any role in your career?
I wouldn't say that I've had one main mentor, but I have had a handful of women at my organization who I look up to and can turn to when I have professional or personal things come up.

Having someone to turn to who's not directly involved with your day-to-day job has made a huge impact on me wanting to stay in this field. Not every day is perfect – having someone you are comfortable with to turn to and ask the tougher questions is something I would recommend to anyone.

I also try to target successful females in the company that I look up to and essentially interview them. What was their career path? What have they learned along the way? What would they change? What are they really passionate about?
There is a significant overlap between what young women want in a career and the attributes of careers in manufacturing today. But studies have also found that, too often, young women are not aware of the opportunities available in manufacturing. What do you think can be done to spread the word to women about career options in modern manufacturing?
One of the biggest challenges I faced during my education was the lack of exposure to the manufacturing field. In rural Wisconsin, I had exposure to agriculture, food industry, retail, technology, and the trades but I don't recall learning much about manufacturing.

Once I became employed at Greenheck, I quickly learned that manufacturing organizations are often hidden gems in their communities.

In order to draw more women into manufacturing, females should be encouraged to explore this field at an early age. Successful women in manufacturing need to become more visible to young girls. They need to go into classrooms and young women's organization and talk about what they do and what they are passionate about.
Would you recommend a career in manufacturing? And, if so, why?
I wholeheartedly recommend a career in manufacturing. So much that I am always wearing my recruiting hat. I am passionate about manufacturing because it is innovative, challenging, exciting and creative. There are opportunities everywhere you look within the field.
Why did you decide to join Women in Manufacturing? How do you personally find value in WiM membership?
Greenheck just launched a Women's Network where each member has the opportunity to join WiM. I am always looking for opportunities to learn and grow, so of course, I signed up. I look forward to the SUMMIT coming up next month.
What do you like to do to enjoy your time outside of work?
Outside of work I love to participate in recreational sports. I am also remodeling my 100-year-old home.