3 Days, 30+ Sessions: Register Today for the SUMMIT!
Date posted
August 5, 2021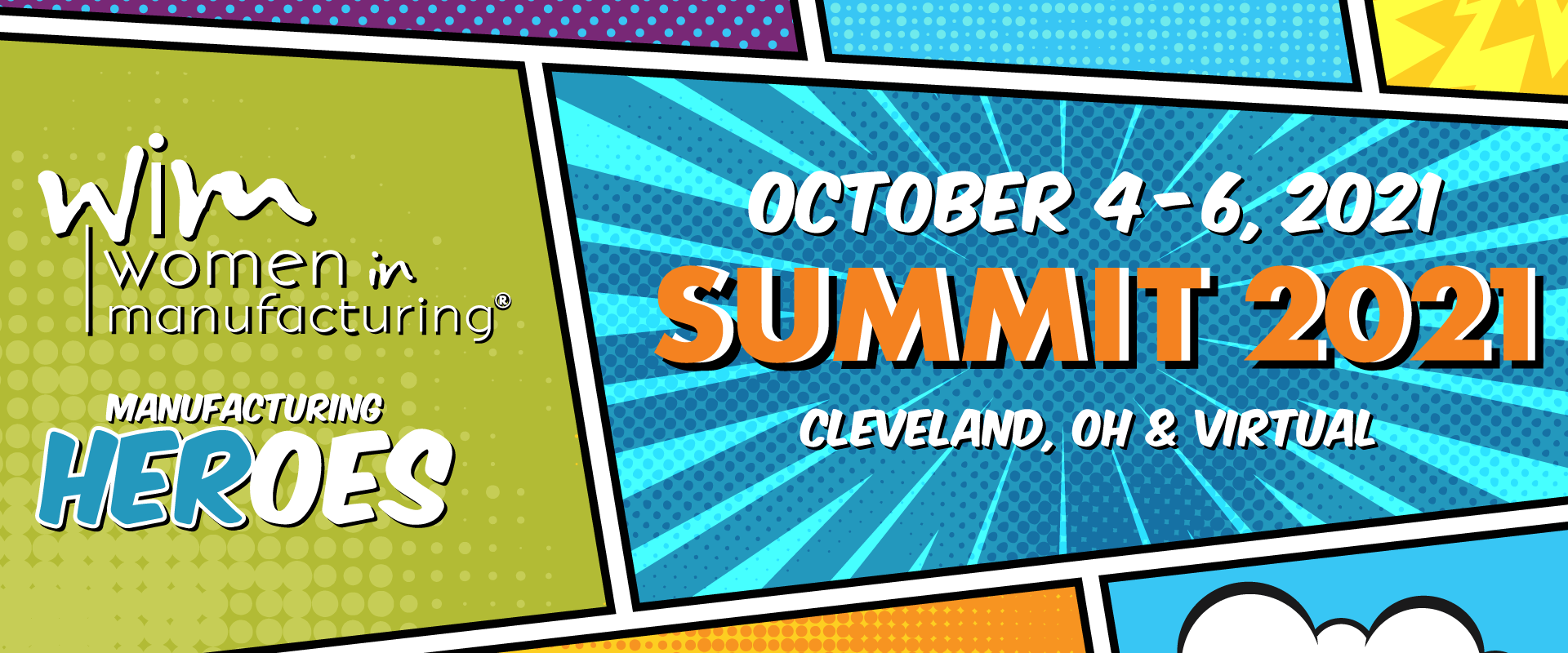 Join us October 4 – 6, 2021 in Cleveland, OH or digitally for three days filled with plant tours at leading manufacturing facilities, professional development sessions, roundtable discussions on important topics, and inspiring keynotes. All while engaging and interacting with peers through social and networking events!
The SUMMIT theme, "Manufacturing Heroes," embodies WiM members and workers across the entire manufacturing industry who stepped up during the pandemic to continue manufacturing essential products, and who are leading us down the road to economic recovery. SUMMIT presentation topics will focus on resiliency, courage, resourcefulness and adaptability.

In-person and virtual
We're excited to announce that the 2021 SUMMIT will be a hybrid event—both an in-person and virtual experience. We want everyone to experience the SUMMIT in a way that works best for them. Both programs will enable you to grow through education and connections that are insightful, meaningful and actionable.
You've got options
Fully recognizing that every individual's situation is in flux, WiM's goal is to make it easier for you to attend SUMMIT. If you register for the live event and end up being unable to attend in-person, refunds will be available.* You can also change your registration to the virtual experience or defer your registration to SUMMIT 2022.
*To receive a full refund, you must cancel your registration by September 13, 2021.