Principal Insights: What Does it Really Cost to Add More Employee Benefits?
Date posted
August 12, 2022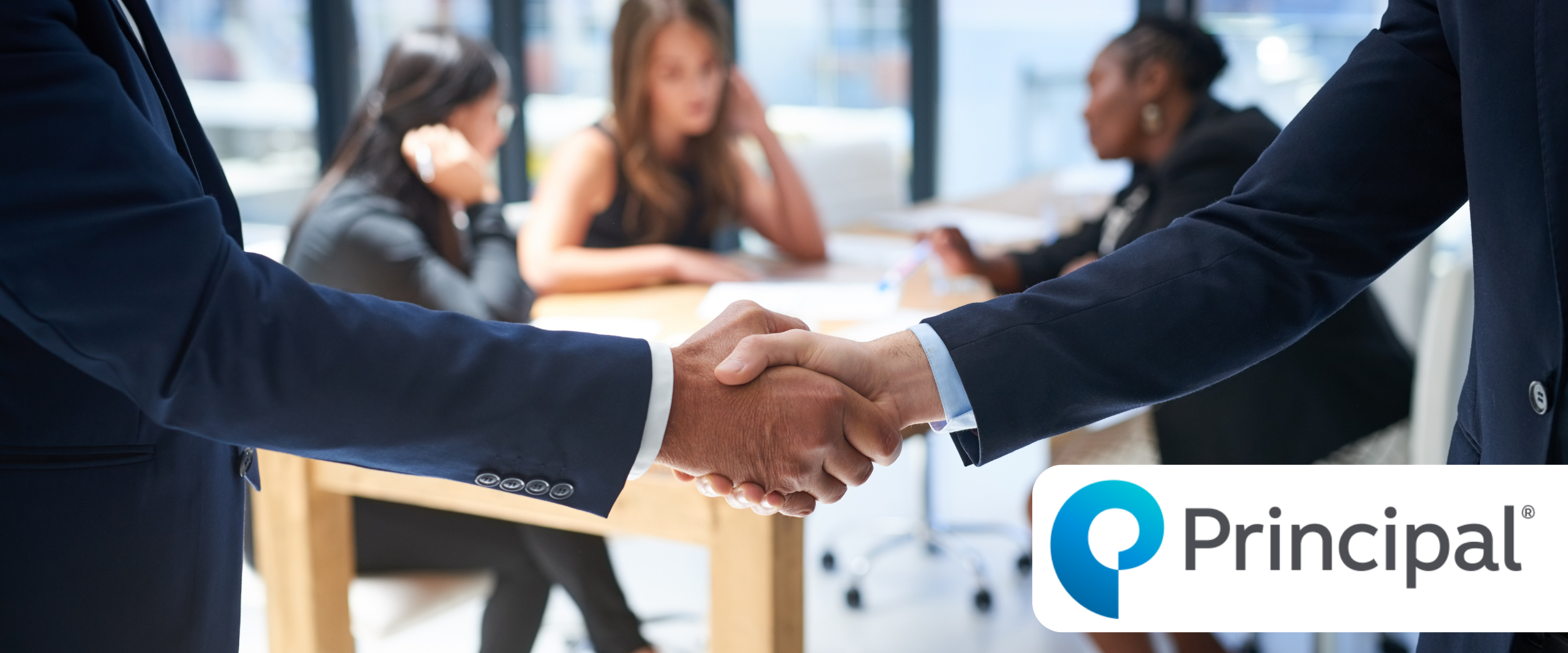 What does it really cost to add more employee benefits?
Large companies aren't the only ones offering a range of benefits. Small and midsize businesses and organizations have leaned into assembling robust packages that include both what employees want and what their bottom lines can afford.
The payoff isn't just retention and recruitment, but making employees feel heard and valued. "It's really thinking of benefits differently," says Mark West, national vice president of business solutions for Principal®.
The trick to success? Listen, set a budget, and flex your mindset.
Ask employees what they're missing.
You may think your employees are satisfied with the benefits your organization offers, but it's worth investigating if that's still true in 2022. In fact, while 42% of employers are interested in at least one additional benefit in the next 12 months, nearly double the number of their employees—79%—feel that way.1
The best way to figure it out? Ask. For example, your employees may assess their wages or salaries as competitive but find themselves attracted to another workplace by interesting benefits.
"Employees may want to keep working for you, especially those with tenure," West says. "Ask them what they like about work, and demonstrate you care about what they need by asking what benefits they value."
Think about the benefits' value to your employees.
Additional benefits don't have to cost a lot to be meaningful. West's daughter, for example, receives a flexible benefit from her employer that adds up to the cost of one month of childcare. "It means a lot and doesn't cost the organization much," West says. "It's a tangible way to demonstrate that you're empathizing with your employees."
This thinking is contrary to the past approach of one-size-fits-all employee benefits. "The question in this very competitive hiring landscape is, What are you doing to make a difference?" West says. "Find the benefit that's most valued and go from there."
Don't overestimate the cost of benefits.
West has found that many are less expensive than decision makers realize. "Because they use health insurance as a point of reference, they assume everything else is expensive, too, and assume they can't do anything," he says.
68% of SMBs overestimate the cost of retirement plans.2
93% of SMBs overestimate the cost of life and vision coverage.3
And the benefits you offer needn't be static; they may change based on the changing values of your employees or your bottom line. "You're helping employees understand that you're contributing based on their needs, and that means a lot," West says.
Add access as an employee benefit.
Let's say there's a potential benefit your employees want, but it's outside the scope of your employee benefits cost budget. Maybe what your employees really need is convenient access to that benefit. Your organization may have a range of options to pay for it—either the full cost, a portion of the cost, or no added costs at all.
For example, West says, "maybe they just want to buy extra life insurance. It doesn't have to be either-or—you offer it and pick up the cost or you don't offer it. It could be as simple as making it accessible at work."
Overall, West adds, just "think about how to personalize added benefits and meet employees where they are."
For more information on offering a benefit package or access to our business tools contact Jennifer Moston at moston.jennifer@principal.com
---
Principal SMB research, February 2022
22019 CC&G SMB Quantitative Internal Survey
32019 CC&G SMB Quantitative Internal Survey
The subject matter in this communication is educational only and provided with the understanding that Principal® and its employee are not rendering legal, accounting, investment or tax advice. You should consult with appropriate counsel, financial professionals, and other advisors on all matters pertaining to legal, tax, investment or accounting obligations and requirements.
Insurance products issued by Principal National Life Insurance Co (except in NY) and Principal Life Insurance Company®. Plan administrative services offered by Principal Life. Principal Funds, Inc. is distributed by Principal Funds Distributor, Inc. Securities offered through Principal Securities, Inc., member SIPC and/or independent broker/dealers. Referenced companies are members of the Principal Financial Group®, Des Moines, IA 50392. 2171267-052022