Irene Grabowski, President at CAM Engineering LLC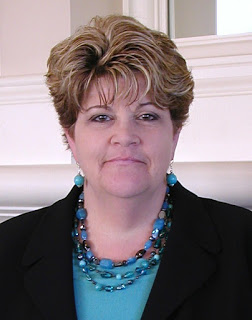 Irene Grabowski, President at CAM Engineering LLC
#WiMHearHerStory | @WomeninMFG

At Women in Manufacturing, we are committed to supporting women in the manufacturing sector. We firmly believe that mentorship and community-building will help attract and retain women in manufacturing. As part of our mission, we feature on our blog the stories of women we admire who are currently working in manufacturing. The following is the latest installment of our "Hear Her Story" series.
Please tell our readers a little bit about your job and what your work looks like every day.
My job covers a range of areas. As the owner of a start-up company in aerospace composite manufacturing, I have the following responsibilities: sales, accounting, quality, research & development, HR, recruiting new talent, and strategic planning for not only the immediate future but also long term.
How did you arrive at your current position? What attracted you to a career in manufacturing?
I have been in manufacturing for over thirty years in various industries such as automotive, medical and now aerospace. I grew up in Michigan and manufacturing is a way of life for most. I got here through a series of visits to Georgia when I worked at a company that had a sister company here. It was part of my position then, to implement their quality systems for AS9100 and TS16949. While working on those systems, I met my husband and we launched our current business together in the aerospace sector here in Georgia. Prior to both of these I did consulting for quality, safety and environment in manufacturing, medical and laboratories, third party auditing for a registrar and held many jobs along the way, including running an insert injection molding press, that gave me invaluable skills. I hold a Bachelor of Science in Quality and Engineering which is ideal for the work I do in manufacturing.
At WiM, much of our work is dedicated to refuting outdated stereotypes about the manufacturing sector: stereotypes like the workplaces are dirty and dangerous and that the field and skills required are a better fit for men. Have you encountered stereotypes like these in your education or career and how did you overcome them?
There are still a few people out there that have the 1950's thought that women have a place and it isn't in manufacturing. I have worked for several over the years but stood my ground and proved that it isn't just a "mans" world. I have also worked in the forging industry, aluminum injection and many welding shops, and I have excelled. I find it exciting to prove otherwise and to learn different industries.
Research shows that women, especially women in STEM fields, do better if they have a mentor. Has mentorship played any role in your career?
I have had very few mentors along the way. I have a stubborn nature so if I was told I couldn't do it, I did it! I went to community college using my vacation time so I could further my skills. I found a way to pay for my education so I could continue. I research and educate myself to get to the next level. I also looked up to many of my instructors in the manufacturing and engineering fields. I looked for top female business owners to hear them speak and learn how they got to that level of business owner, president, V.P. or director. I am a person that watches, observes and backs up what I saw with data. I think STEM is a great program and I think everyone should have a part in the STEM fields. More legislation should be in place that pushes schools and business to participate in STEM.
One of the key findings in WiM's survey is that there is significant overlap between what young women want in careers and the attributes of careers in manufacturing today. But the survey also found that, too often, young women are not aware of the opportunities available in manufacturing. What do you think can be done to spread the word to women about career options in modern manufacturing?
Having the right individuals and line of communication to promote what is available to young women. Middle and High Schools, vocational and technical schools, the chamber of commerce. Social media. There is so much that can be done in this area. Counselors, mentors and business professionals in the community talking to our schools so they can hear right from those in the field what is available to them.
Our survey also found that the majority of women in manufacturing today would recommend the sector to young women considering career options. Would you recommend a career in manufacturing? And, if so, why?
Yes. Manufacturing provides a way to use analytical problem solving skills, creativity, team building and improvements on a day-to-day basis. For me, I get a great satisfaction in knowing the products I have manufactured are of the best quality that are always improving, evolving and done in a safe manner. We look at how can we make it better and get involved with others to collaborate. To me, this is exciting!
Why did you decide to join Women in Manufacturing? How do you personally find value in WiM membership?
I joined to meet others in the industry to learn and grow. It is invaluable when we meet new people, learn new technology, get educated and can then come together to further share and make it even better.