Back to Events
Event Details
Tour GE Transportation with us!

WiM Western Pennsylvania is hosting a tour and networking event with GE Transportation on Thursday, September 19! GE Transportation combines decades of industrial leadership with cutting-edge data science and analytics acumen to create an efficient, productive and reliable digital-rail ecosystem- from shipper to receiver- from ports to inter-modal terminals- main line locomotives and rail cars- to train yards and operation centers.
After touring their Grove City facility, attendees are invited to join us for some networking over drinks and appetizers at the Timber Creek Tap and Table.
This is great opportunity to learn more about a world wide company in leading transportation solutions and connect with manufacturing professionals!
Timber Creek Tap and Table
15 Holiday Blvd
Mercer, PA 16137

About GE Transportation: Moving to Digital Solutions
GE Transportation is at the forefront of the the digital transformation of the transportation ecosystem. Read more
For More Information: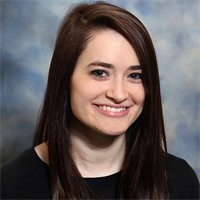 Rachel Pelletier
Membership and Chapter Development Coordinator