Back to Events
Event Details
Tour Carrie Blast Furnaces with WiM Western Pennsylvania, sponsored by BTI!
This event has been rescheduled!
Join WiM Western Pennsylvania for a plant tour at Carrie Furnaces Industrial on Thursday, July 25! Declared a National Historic Landmark in 2006, Carrie, as it is affectionately known, entices visitors to marvel at the scale and legacy of its industrial might. The Carrie Furnaces were built in 1884 and operated until 1982. During its peak, the site produced 1,000 to 1,250 tons of iron per day with a cooling system which required over 5 million gallons of water a day. Since the collapse of the region's steel industry in the 1970s & 80s, these are the only non-operative blast furnaces in the Pittsburgh District to remain standing—as well as the last of its kind steam driven rolling mill.

The guided Industrial Tour highlights the drama of the iron-making process - from the movement of raw materials to the tapping of the furnaces producing fiery molten iron - while sharing the stories of the site's technology, its workers, and their culture. Join us as local tour guides make 125 years of Big Steel come alive! See how the steel industry played a major role in shaping not only the economy but also the culture and environment of the Monongahela Valley communities.

Following our tour, we will meet at Voodoo Brewery Homestead for drinks, appetizers, and networking!

Pricing:
WiM Member: $20
Nonmembers: $25
Registration closes on July 18, and space is limited! Attendees are expected to wear closed-toe, low-heel shoes.
For More Information: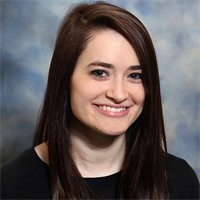 Rachel Pelletier
Membership and Chapter Development Coordinator
Thank you to our event sponsor, Butler Technologies Inc!