Back to Events
Event Details
Join us for two days of plant tours, site-seeing, learning, and networking in Savannah, GA!
WiM Georgia is back with our two-day Savannah event on October 24-25! We'll kick things off at the AGCO Assembly Center, where attendees will see the new center and learn more about the work done there, such as how AGCO applies Google Glass for work instructions, digitally simulates its plants, and uses AGV's and collaborative robots. We'll finish the day with an exciting tour and dinner combo: a Grave Encounters Ghost Tour! The Grave Encounters tour will "bring the dead to life." As one of the nations most haunted cities, there are plenty of tales of tortured spirits and ghostly sightings. Enjoy dinner at the world famous Pirates House and gain exclusive access to the Rum Cellar.

All attendees are welcome and encouraged to book an overnight stay with the Holiday Inn Savannah Historic District.

Day two will begin with a plant tour at Daniel Defense, where we'll learn more about how pistols, rifles and ammunition are being produced. Attendees must be a US citizen for access. Afterwards, we'll conclude with a tour of the Savannah Port, guided by the Georgia Port Authority.


For More Information: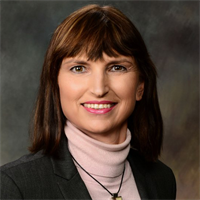 Susanne Lauda
Step Ahead Award Winner, Voted as one of the most influential women in robotics and...
Director, Global Advanced Manufacturing Technology
AGCO Corp.
(770)232-8351
Additional Information:
1. All tours require closed shoes with low heels.

2. Please note that the Holiday Inn Savannah Historic District is blocking rooms at a first come first serve basis until October 4th, 2019. To reserve please, visit our room block link HERE, or call the hotel directly at 912-231-9000 and refer to the groups block code (WiM).