Back to WiM Southern Wisconsin Chapter Affiliated Members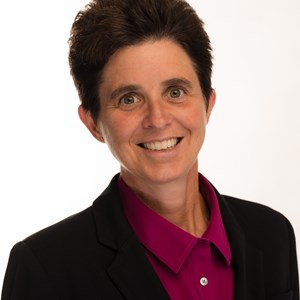 Mindy Rapp
Vice President - Global Operations
Contact information may be available to logged in members.
Professional Bio
Mindy Rapp is the Vice President of Global Operations for MTI. Mindy has more than 25 years of experience, most recently serving at Director of Operations Excellence at Clarios in Milwaukee. Throughout her career Mindy's held positions of increasing operational managerial responsibility both at Clarios, Caterpillar and General Motors.

Prior to Clarios, Mindy served as facility manager for Caterpillar South Milwaukee and the Manufacturing Engineering Planning Manager for the Global Quality and Manufacturing Group within the Caterpillar Enterprise Service Group. In this role, Mindy served as the global process owner for Caterpillar's Manufacturing Advanced Product Quality Planning (APQP) process and led a team of advanced manufacturing engineering professionals to provide strategic manufacturing engineering support to the Caterpillar Manufacturing Facilities. In her career at Caterpillar, Mindy has held the positions of Technical Services Master Blackbelt, CPS Deployment Champion, and Quality Manager. Prior to Caterpillar, Mindy was a successful manufacturing operations leader at General Motors supporting the flagship facilities in Janesville, Wisconsin and Wentzville, Missouri.

Mindy is an avid support of women in STEM careers. Mindy is also a certified 6 Sigma Blackbelt and a trained 6 Sigma Master Blackbelt.

Mindy is active in her community through Vice President for a Christian-based resale shop, Youth Leadership Team member at her church, Boy Scouts of America Assistant Scoutmaster and Girl Scouts of America Troop Leader.
Company MTI Motion
Individual Professional
---
Education:
Bradley University 1995
B.S. Manfacturing Engineering
University of Wisconsin-Madison 1996
M.S. Manufacturing Systems Engineering
Northern Illinois University 1998
MBA
Chapter Affiliation
Areas of Expertise
Automotive, Lean, Production, Six Sigma