Back to WiM Southern Wisconsin Chapter Affiliated Members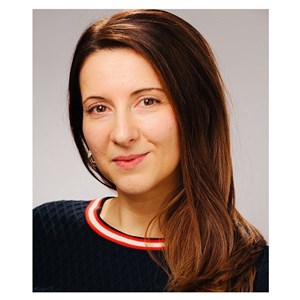 Alla Woodson
GM - Global CX, Integrated Supply Chain
Contact information may be available to logged in members.
Professional Bio
Alla is a Senior Operations Executive and Service P&L Leader with over 20 years of domestic and global experience in leading customer-facing operations in financial services and industrial multinationals. Customer advocate and change leader, Alla is known for building high-performing teams, leading successful process re-engineering, driving global transformation initiatives, and enabling profitable growth, and turnarounds.

Alla currently serves as GM - Global Customer Experience, Integrated Supply Chain at GE Healthcare, a leading medical technology company with $17B in revenue from its operations across 160+ countries. In her role Alla leads a team charged with driving GE Healthcare's strategic priority of improving customer experience through Supply Chain quality and reliability. Alla's primary focus is on improving order quality and precision in delivering and installing medical equipment to the hospitals and clinics around the world.

Previously, as Vice President, Global Customer Experience & Service at Life Fitness, world's leading manufacturer of exercise equipment, Alla oversaw the company's global Service P&L and all customer-facing operations, including order fulfillment, delivery, installation, call-centers, and field service.

Prior to Life Fitness, Alla held increasingly responsible roles in General Electric (GE) over a period of twelve years. She held Customer Services Leader, Collections Leader, and Chief Operations Officer roles in GE Capital Russia, followed by a P&L leadership assignment as Chief Executive Officer, GE Capital Latvia. In 2013 Alla transitioned to the manufacturing sector, joining GE Lighting as GM - Commercial Operations, followed by a position as Global Sales Support Leader for GE Global Operations. Prior to joining GE, Alla served as VP, Customer Relationship Management for a Russian banking and finance company, managed an outsourcing Call-Center, and worked in banking and consulting fields in the U.S.

Company
GE Healthcare
Corporate Professional
---
Chapter Affiliation
Illinois, Southern Wisconsin
Areas of Expertise
Diversity and Inclusion, Lean, Machine Learning, Marketing