Back to WiM North Carolina Chapter Affiliated Members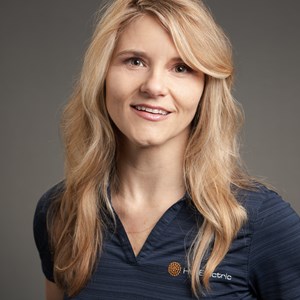 Angela Gardner
Director of Business Development and Marketing
Contact information may be available to logged in members.
Professional Bio
Hill Electric is an industrial electrical contractor that has earned a reputation for safety and expertise in its 65 years in business. Gardner, who joined the firm a year ago, is navigating how to best market Hill Electric during the unprecedented pandemic, forging ahead with projects including revamping the website, coordinating photography sessions to capture storytelling moments, building relationships, and other branding efforts.

In her previous role as president of her family business, Donald A. Gardner Architects, she had to navigate the recession as a young executive. By the time she left in 2010, she increased revenues almost to the rate before the recession by cutting costs, improving efficiencies and pivoting to meet clients' needs. She also boosted brand identification and is working toward doing the same at Hill Electric. She has always been an advocate that it takes a team to accomplish greatness, according to her nominator, Brittany Farrar, an associate at CBRE. "Her beliefs are through being kind and showing empathy; it creates trust and respect that will never be taken away," Farrar said.

She's a believer in giving back: she co-founded the Women Construction Forum and is currently involved in Golden Strip Trail Board, CREW Upstate, Skilled Trade workforce development, and FAVOR Greenville. She has also served as a board or committee member for the Peace Center for the Performing Arts, Better Business Bureau (locally and nationally), Greater Greenville Chamber of Commerce, Home Builders Association of Greenville. She regularly mentors students and young professionals in the construction industry and male-dominated roles, and as secretary of the Golden Strip Trail Board, has pushed to extend the Swamp Rabbit Trail through the Golden Strip.

Company Hill Electric
Individual Professional
---
Education:
University of South Carolina 1991
Bachelors in Fashion Merchandising
Awards:
2004 DELL/NFIB Small Business Excellence Award
2019 Business of Integrity Award ~ BBB of Upstate SC
2020 SC Women in Business ~ Construction Marketing
Volunteer Work:
CREW Upstate ~ Professional Development Committee
Women Construction Forum ~ Co-Founder
Chix-Dig-It ~ Planning committee for Women in Construction event in 2021
FAVOR Greenville - Family Coach Volunteer
Chapter Affiliation
Georgia, North Carolina, South Carolina
Areas of Expertise