Back to WiM Massachusetts Chapter Affiliated Members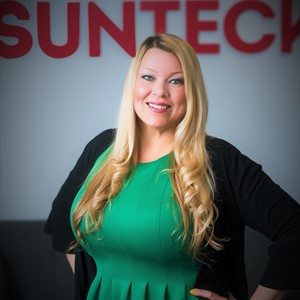 MIchelle DeVevo
Vice President of Talent Acquisition
Contact information may be available to logged in members.
Professional Bio
Michelle DeVevo is Vice President of Talent Acquisition for one of the most successful third-party logistics providers, SunkteckttsNYC, with offices located in Acton, MA, Jacksonville, FL and New Jersey.

A triple threat, Michelle DeVevo knows recruitment, culture and employer branding. With over 20 years of experience in recruiting, Michelle has honed her communication skills to be the sought-after voice between her employer and candidates. Her transparent and engaging style makes her a leading recruiter for third-party logistics firms when it comes to growing their business and keeping the employees engaged.

Since entering into the Supply Chain industry in 2014, Michelle has brought various awards to the companies she was working for, such as, Best Place to Work in Northeast Florida (2015), 101 Best & Brightest Places to Work for in Boston (2-time winner 2016 & 2018), Best & Brightest Places to Work for in the Nation (two-time winner) (2016 & 2019). In addition to these numerous awards, she has also been publicized the Jacksonville Business Journal, served as speaker for Career Source, and has spoken at numerous universities.

Michelle prides herself in "helping companies improve their hiring, culture and on boarding process by producing high-quality candidates, that meets their objectives." She specializes in developing digital strategies and implementing initiatives that combine company/candidate needs with business objectives. Her passion is impacting companies and employees, while delivering measurable business goals. Hailing from Jacksonville, Florida she was "courted" to Boston, MA in 2016 and bring her Jacksonville sunshine to her employer here in the Northeast.
Company SunteckttsNYC
Individual Professional
---
Education:
Florida State College of Jacksonville 1995
AA Degree
Awards:
2015, 2016, 2018, 2019 Best & Brightest Places To Work
Volunteer Work:
Boston's Best & Brightest Places To Work -Board Member
Out of the Darkness Central MA/Worcester
Chapter Affiliation
Areas of Expertise
Diversity and Inclusion, Human Resources, Marketing, Sales