Back to WiM Massachusetts Chapter Affiliated Members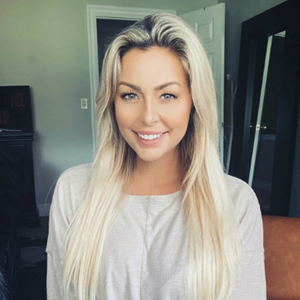 Analisha Gois
Contact information may be available to logged in members.
Professional Bio
Analisha "Ana" Gois serves as Relationship Manager in KeyBank's Connecticut and Massachusetts market. She partners with Key's various business lines to bring the Key@Work program to business clients with fifty or more employees.

The Key@Work program offers businesses the ability to provide financial stability to their employees' lives through unique on-site financial education workshops, one-on-one financial coaching and KeyBank's financial wellness-centric banking solutions. Offered free of charge to businesses, Key@Work is a cost-effective way for employers to add financial wellness to their employees' health and wellness benefits packages.

The Key4Women Program offers women owned/run businesses the ability to become apart of our member program to network, advocate, empower, and connect with other supports, businesses, and members within their communities. Ana is a Co-Chair for this program in Connecticut and Massachusetts and proudly will speak to anyone interested to learn more and join.

As a first generation American from Portugal, Ana chose a career in banking as a way to assist her family with financial education and found she enjoyed providing that education to peers, schools, and businesses. In October 2018, Ana joined KeyBank as Branch Manager, successfully embracing Key's Financial Wellness platform and Key@Work to serve her clients' needs.

Ana graduated from Elms College in Chicopee MA with dual BAs in Business and Marketing, specializing in business healthcare.

Ana can be reached at 413-262-1078 and Analisha_J_Gois@keybank.com.

Company
Key Bank Key4Women
Corporate Professional
---
Chapter Affiliation
Connecticut, Massachusetts
Areas of Expertise
Diversity and Inclusion, Finance, Production, Workforce Development