Back to WiM Kentucky Chapter Affiliated Members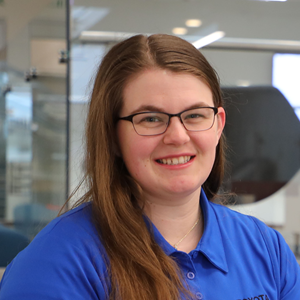 Erica Haugen
Toyota Motor Manufacturing - Hebron, KY
Contact information may be available to logged in members.
Professional Bio
I am an engineering project manager with expertise in new model launch production in bodyweld for automotive. I have lead projects in 5 locations for Toyota Motor North America (TMNA) at TMMK (Georgetown, Kentucky), TMMC (Cambridge, Ontario), TMMMS (New Albany, MS), SIA (Lafayette, IN), and TMMI (Princeton, Indiana).

I am known as a solutions provider with great tenacity who is recognized as a connector by bringing people together for the best outcome. I am innovative and embrace the company vision using Toyota Methods to solve problems and standardize processes.

I serve in a leadership role in the North American Advisory Council for Young Professionals for Toyota.

As a side note, I am a longtime fan of The Wizard of Oz…if you ever want to know anything about this, follow me down the yellow brick road and learn something new!
Company Toyota Motor Manufacturing - Hebron, KY
Corporate Professional
---
Chapter Affiliation
Areas of Expertise
Automotive, Engineering, Machining and Operating, Product Design, Production