Back to WiM Kentucky Chapter Affiliated Members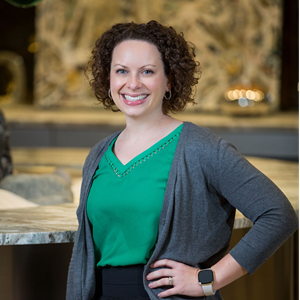 Amelia Hensley
GE Appliances, a Haier company
Contact information may be available to logged in members.
Professional Bio
Amelia Hensley is the Director of the Cooking Systems engineering team at GE Appliances, a Haier company (GEA). Amelia leads the newly formed team, which establishes the cooking feature development strategy, digital project execution, and cooking performance objectives. Amelia also serves as a technical expert in range control and system performance, teaching and coaching others to build overall knowledge within the organization.

Amelia began her career with GE Appliances in 2005 as a co-op and then joined the Edison Engineering Development Program (EEDP) in 2008. After graduating from EEDP in 2010, she joined the Cooking Products team as a Design Engineer. In 2013, she was responsible for system performance optimization and launched a baking algorithm which employs both upper and lower gas heaters – a first in the industry for 30" residential free-standing gas ranges. She assumed her next role on the Gas Program Planning team where she built her expertise through system control and performance development on numerous cooking programs and productivity projects. Amelia is relied upon for her expertise to guide heater algorithm optimization and oven designs that have uniquely exceptional cooking performance. She has optimized hundreds of cooking algorithms across multiple platforms and machine controls using PID, hysteretic, and open loop controllers.

Amelia holds a Bachelors in Mechanical Engineering from the University of Kentucky and a Masters in Mechanical Engineering from Georgia Institute of Technology. She serves her community as a volunteer certified passenger safety technician by educating parents about child safety seats and providing hands-on installation assistance. She is also an elected representative for her local school-based decision making council, and an active volunteer for non-profit organizations. Amelia lives in Louisville, KY with her husband and two children and enjoys Kentucky summers, reading, and home projects.
Company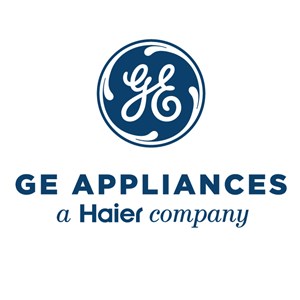 GE Appliances, a Haier company
Corporate Professional
---
Education:
University of Kentucky 2008
BS Mechanical Engineering
Georgia Institute of Technology 2011
MS Mechanical Engineering
Chapter Affiliation
Areas of Expertise
Engineering, IoT, Product Design