Back to WiM Indiana Chapter Affiliated Members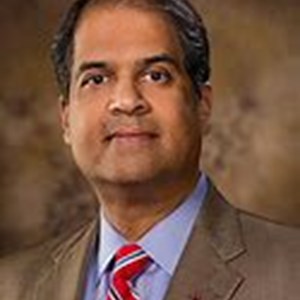 Ajay Malshe
R. Eugene and Susie E. Goodson Distinguished Profe
Contact information may be available to logged in members.
Professional Bio
Simple ideas make the world a better place. Typically, they are the most difficult to realize. My experience and interdisciplinary skills enable me to think differently to realize simple ideas while building synergy among people, ideas, and tools. Synergy to enhance the quality of life, equity, and equality for the community and planet. I subscribe to servant leadership for business as a mission.

SKILLS AND ABILITIES
Educator, inventor, innovator, fundraising, entrepreneurship, executive management, productization, technology scale-up, manufacturing development, customer relations, IP strategy, and technical sales.

EDUCATOR | 1995 – present
As a life-long educator and innovator, I have published 200+ peer-reviewed articles, delivered 100+ keynote talks worldwide, have received 22+ patents (US and foreign) for breakthroughs in materials and manufacturing and 40+ awards. I have trained 60+ graduate students, 1250+ undergraduate students, and mentored professional engineers in the industry. I have also worked extensively with high school students and teachers to advance student learning success. Students that I have advised lead at corporations such as Apple, Caterpillar, Google, Tesla, Texas Instruments, Lockheed Martin, Schlumberger, Walmart, and more, and Universities such as the University of Florida.

ENTREPRENEUR | 2002 – 2017
Nanomanufacturing: platform inventions, breakthrough innovations, productization, and at-scale manufacturing
Responsible for building a team of highly effective scientists and business engineers, and generating significant breakthroughs in nano-manufacturing and materials S&E. Directed the growth of technology portfolio and successfully translated these ideas from the lab tabletops -to- factory floor products (25+), which are now used across many sectors, including the energy, automotive, aerospace, HD trucking, transportation, performance racing, and other sectors.
Company
Purdue University
Corporate Professional
---
Awards:
2018 Member of the National Academy of Engineering, NAE
2020 SME: 20 most influential professors in smart mfg.
Chapter Affiliation