Back to WiM Illinois Chapter Affiliated Members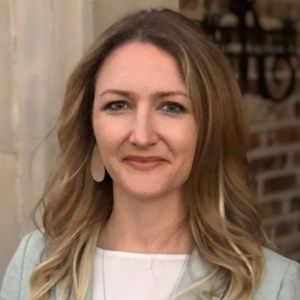 Andrea Kinder
Head of Talent Acquisition & Recruitment Strategy
Contact information may be available to logged in members.
Professional Bio
Andrea Kinder, based in Dallas, works with some of the most innovative manufacturing businesses in the USA to develop Talent Acquisition, Recruitment and Development programs. Currently she is on contract with the first Industrial Technology company of it's kind - Veryable (www.VeryableOps.com) provides on-demand labor to manufacturing and warehousing businesses across the country. Veryable enables operators to work when and where they want, and also allows businesses to scale up and down to meet demand without extra costs of scaling labor or cost of a staffing firm. Veryable is a gig-economy tech company - providing a marketplace for businesses and workers to connect directly.

Previously, Andrea spent nearly two decades with a global executive search firm working primarily with Machinery & Industrial Technology clients on their senior executive recruitment and succession needs. She is an Aerospace Engineer by degree, who interned with GE and Boeing. The wife and daughter of engineers who also started their own businesses, manufacturing is at the core of her personal and professional network. Andrea focuses on the professional development of leaders to build the future of manufacturing in the USA.
Individual Professional
---
Education:
University of Notre Dame 2004
BS, Aerospace Engineering
University of Chicago, Booth School of Business 2015
MBA
Volunteer Work:
Children's Hospital Advisory Board
Chapter Affiliation
Illinois, Southeast Michigan, Texas, No chapter in my area
Areas of Expertise
Human Resources, IoT, Assembly