Back to WiM Colorado Chapter Affiliated Members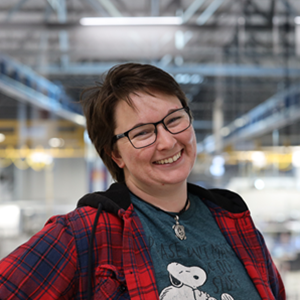 Rebecca Rogers - 1
Contact information may be available to logged in members.
Professional Bio
I am always up for a challenge and love working in aerospace and aviation. I'm looking to grow my network and take advantage of any leaning opportunities available through WiM. I like to step away from my day to day work to take on extra projects to help build relationships throughout my company.

Outside of work, I spend time with my dog and two step kids, and take online classes to complete my bachelor's degree in Aeronautics. I like puzzles, strategy table top games (DND, Talisman, 7 wonders), and french fries.
Company
Barber-Nichols, LLC
Corporate Professional
---
Education:
Lone Star College 2017
Associate's in Mechanical Design Technology
Embry-Riddle Aeronautical University Expected graduation in 2024
Bachelor's in Aeronautics
Volunteer Work:
Arvada High School Capstone Course Advisor
Chapter Affiliation
Areas of Expertise
Machining and Operating, Production, Quality Control