Back to WiM Central Pennsylvania Chapter Affiliated Members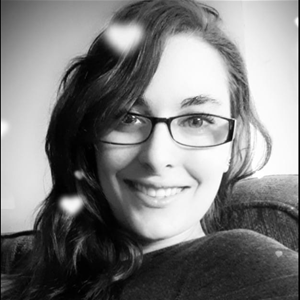 megan gettle
Toolroom associate/operator
Contact information may be available to logged in members.
Professional Bio
My name is Megan Gettle. I am 27-year-old mother of two little girls. I love to be able to get outside with my children and run around. I feel I am not the most outdoorsy person, but I do love to be outside, on walks enjoying the sunshine and fresh air. I am a single mother who is trying to find her way in this crazy new world.
Recently, I found my passion for all things manufacturing. About a year ago by chance I got a job at a sheet metal stamping plant. I started out at the very bottom of this company running very tiny hydraulic presses that formed the parts. I enjoyed my work and took a huge interest in everything so from the hydraulic presses I was able to run the big press (what I thought was big) which were ranging from a 50 ton up to a 300 ton. Then after that I found the tool shop where they repaired the die sets and did a lot of manual machining. This all happened in a matter of 6 months. I took in and absorbed as much as I could. Right away I started trying to go to school. Luckily, things did not work out with school at the time.
After about a year of working for this company I had learned every area of that shop. From running presses, and some quality control to helping to machine and design some parts, as well as some TIG welding. I admit I do not know everything but if I have questions I ask, and I am a very curious person. This whole field has captured my attention and I am trying to absorb everything that I can.
I forgot to mention that I am pursing a degree in mechanical engineering, which later will help me get into the field of an industrial engineer. I want to become a full-time engineer at my current company . I want to be able to bring more to the team as well and to come up with better ways of producing the products. Right now, really my only goals are to learn more. I continue to find new things that amaze me in this field so I cannot say for sure what I want other than to just to continue to grow in my field.

Individual Professional
---
Chapter Affiliation
Areas of Expertise
Assembly, Engineering, Fabricating