Back to Professional Plus Member Directory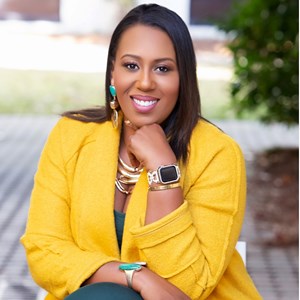 Cierra Belser
Director of National Partnerships
Contact information may be available to logged in members.
Professional Bio
Cierra Johnson-Belser is a mother, vocalist, arts advocate, SHRM volunteer and workforce development guru. Originally from Escondido, California, this CaliBama native has been working in the workforce development sector for over 7 years. A Sylacauga, AL native and Huntingdon College alumni that finished with a degree in Communications, Cierra fell into the world of staffing by working with a small woman-owned staffing company that started her on the career path that she is on today. Having worked on large staffing projects with corporations such as Target, Amazon and Toyota, She quickly fell in love with the Automobile industry and made working with OEM's and their Suppliers her specialty. Over the years of working on large workforce development projects and studying the market trends, Cierra has learned how to navigate through different recruitment strategies and help large and small companies devise plans to get and retain the best talent.
Currently Cierra is active on the state level as a member of Alabama's Technical Advisory Committee, SHRM Montgomery Chapter President, ALSHRM Leadership Council and a board member for the Alabama Arts Alliance. Cierra is also the Central Alabama Lead for the WIM Alabama chapter and works as the Director of National Partnerships for Excelsior Staffing which is part of the Onin Group and a certified MBE. Aside from being the mother of a 15 year old pageant queen and an 11 year old future Baseball star, she enjoys working as a career coach and helping individuals with perfecting their resumes and teaching them the interview skills to help them land their dream job.


Professional Plus
---
Volunteer Work:
Alabama Alliance for the Arts
Alabama's Technical Advisory Committee
Central Lead for WIM Alabama
Chapter Affiliation
Areas of Expertise
Automotive, Diversity and Inclusion, Human Resources