PEAK North 2019 Speakers
Sandra McNeil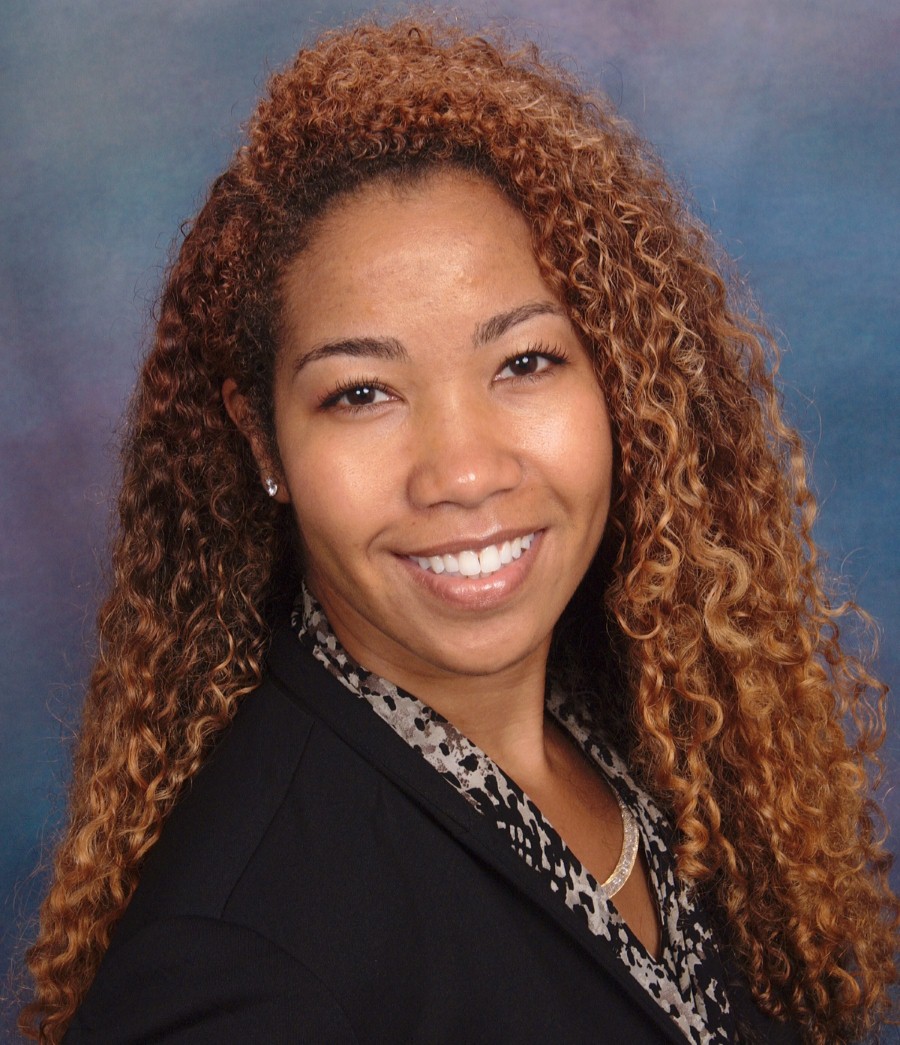 Global Manufacturing Chief Engineer
GM
Sandra McNeil joined GM in 1996 as a student intern at the Oklahoma City Manufacturing Plant and has progressed through multiple assignments of increasing responsibility within Manufacturing Engineering, Quality, Manufacturing Operations, Vehicle Mfg Strategic Planning, Product Development and Program Management. She has held various roles across five manufacturing plants, including three international assignments: two based in China and one in Germany.
Currently, Sandra holds the position of Global Manufacturing Chief Engineer for all full-size, midsize and compact vehicles. In this capacity, she leads the global manufacturing program management and execution of existing product enhancements and new product launches within her vehicle segments. Most recently, Sandra served as the Regional Director of Manufacturing Quality for GM China and was responsible for the implementation of global manufacturing and quality processes within GM's China Joint Venture Manufacturing sites. Prior to this role, Sandra served as the Regional Director of Product Development Quality for GM International Operations.
She holds a Bachelor's degree in Electrical Engineering from Oklahoma State University and Master's degree in Business Administration from the University of Dallas.
---
Katie Andersen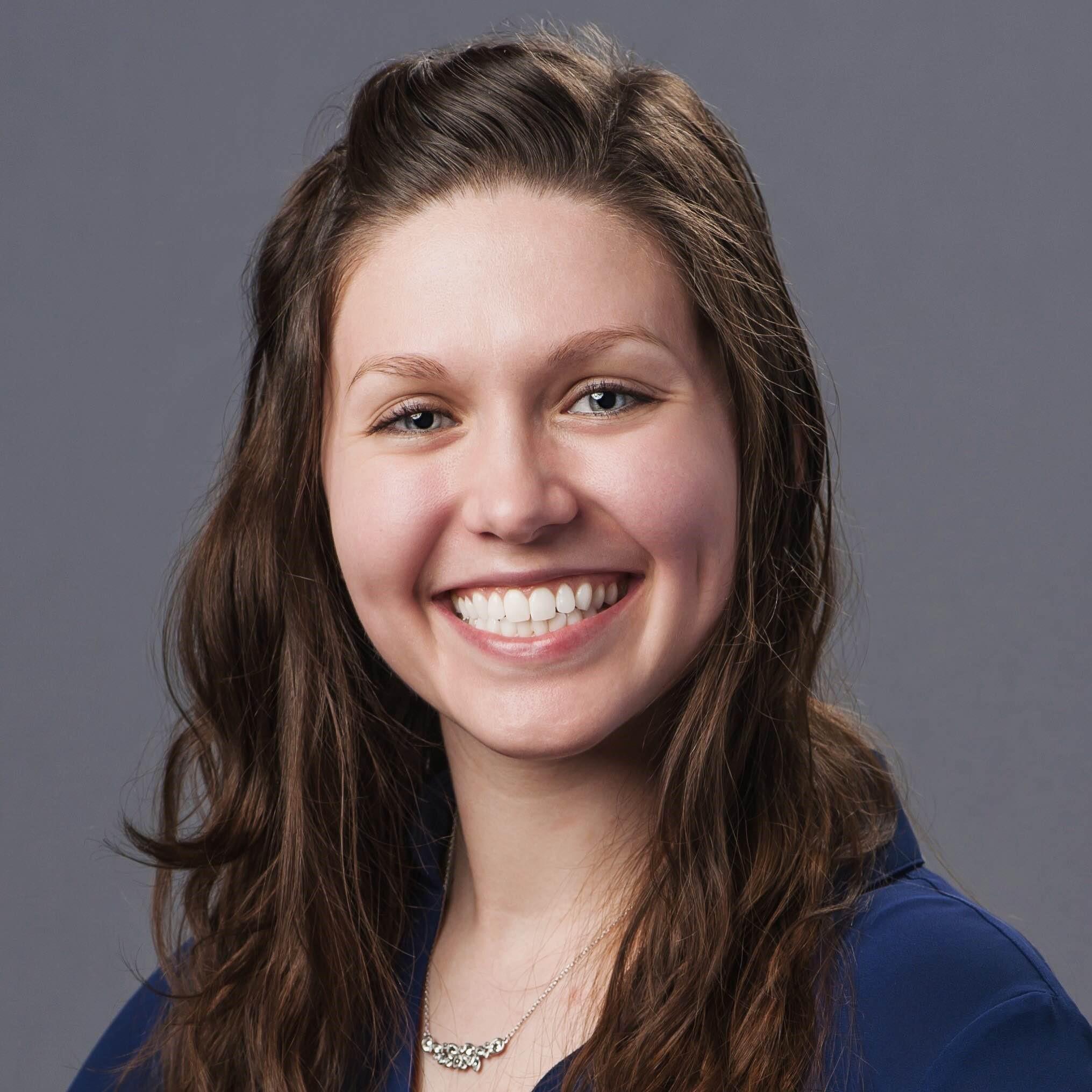 Project Engineer – Vehicle Performance Development (D-SUV)
Nissan Technical Center North America
Katie Andersen was hired as a Design Engineer for Heating, Ventilating, and Air Conditioning (HVAC) Controls at Nissan Technical Center North America in October 2012. In this role, Katie was responsible for pre-development design and release of HVAC Controls for the Nissan Altima, Pathfinder, Maxima, and Murano and Infiniti QX60. In September 2017, Katie changed roles within Nissan to support vehicle performance development for D-Platform SUV models: the Nissan Murano and Pathfinder and Infiniti QX60. She works with the Nissan Global Team, which includes engineering groups in Japan, Mexico, and Europe, to set performance targets to ensure product competitiveness in the D-SUV segment. Katie is responsible for static and dynamic vehicle evaluations of Nissan, Infiniti, and competitor vehicles to define essential factors that will improve attractiveness of Nissan and Infiniti products and reduce customer dissatisfaction.
Katie joined Nissan after completing her undergraduate degree in Electrical Engineering at the University of Michigan.
---
Laurie Harbour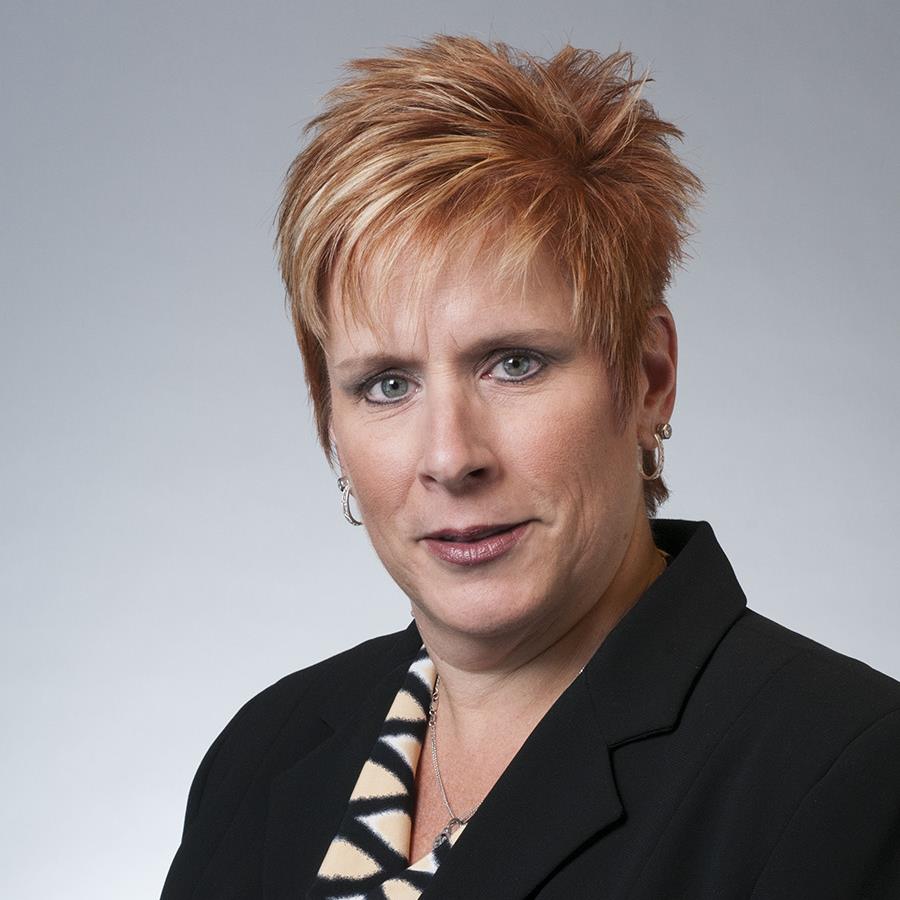 President and CEO
Harbour Results Inc. (HRI)
Laurie Harbour is President and CEO of Harbour Results Inc. (HRI) and a trusted advisor to the North American manufacturing industry. HRI monitors, researches and analyzes the manufacturing value stream to identify strengths and weaknesses, gaps and risks, and business and operational opportunities to help the industry transform to be more successful in the global marketplace. Additionally, the company is the leading forecaster for the automotive tool and die industry.
Prior to Harbour Results, Laurie was Vice President and company officer at Harbour Consulting, where she was responsible for the development and management of The Harbour Report, the landmark study of labor efficiency for automotive OEMs. Laurie earned a BA from the University of Michigan-Dearborn in Operations Management and Human Resources.
---
Coryne Forest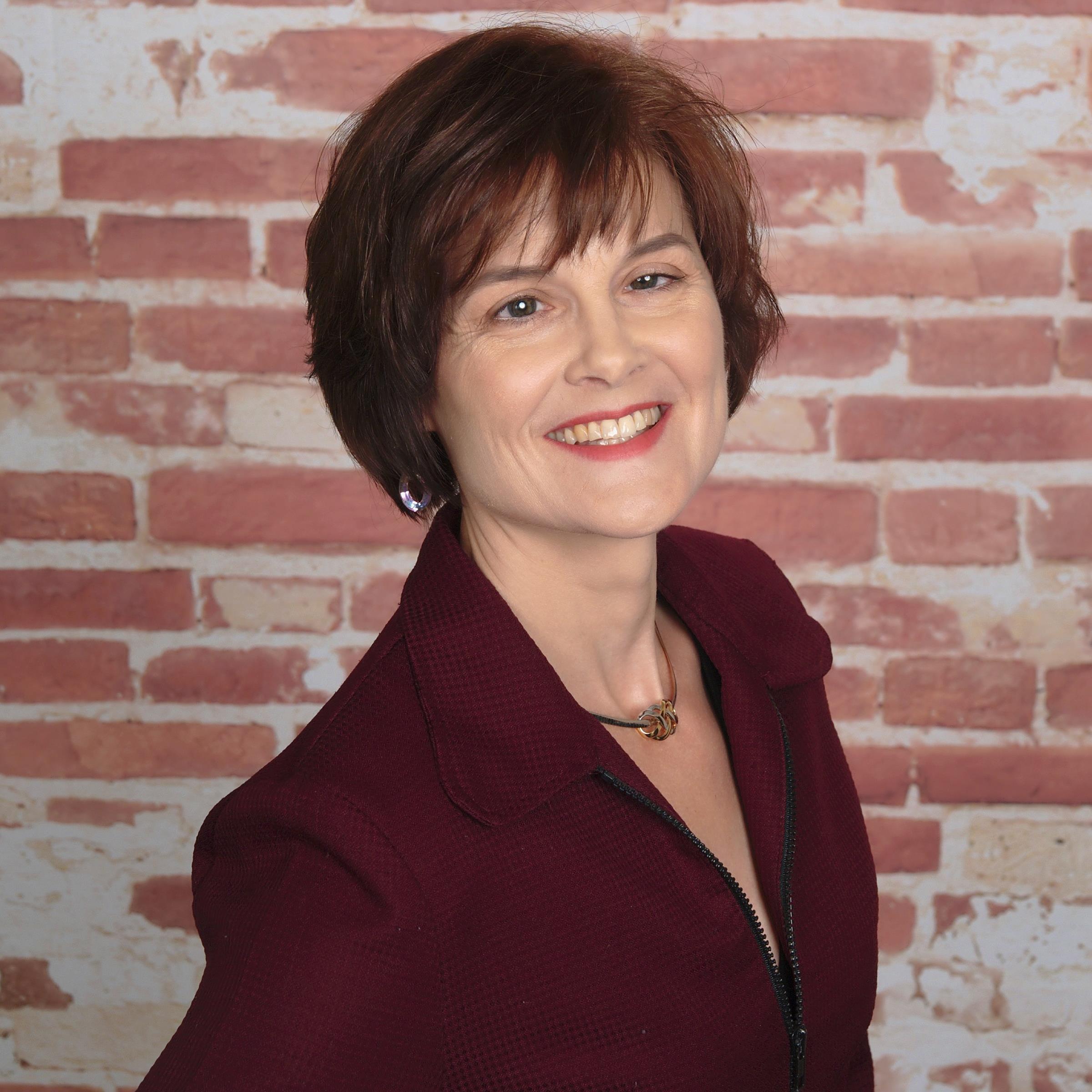 Department Director, Organization Development
US Army Tank-Automotive RD&E Center
Coryne Forest worked for the US Army as an engineer for 18 years, before moving into tech supervision. Her unique style of leadership made her stand out within "the old boy's network" so eight years ago she stepped into a leadership development role. Now, her passion is to turn excellent engineers into brilliant leaders through workshops, mentoring and coaching.
Her work with the Army led her to start her own business three years ago, specifically to help women grow in their STEM careers since they face additional issues as they climb the technical career ladder. She calls this the STEMinista Revolution: a movement to help women with STEM careers that are devoted to rocking it in all areas of their lives – career, mother, partner – even self-care!
Coryne has a BS in Manufacturing Systems Engineering, an MS in Engineering Management, and her coaching certification from Columbia University.
---
Heather Pishalski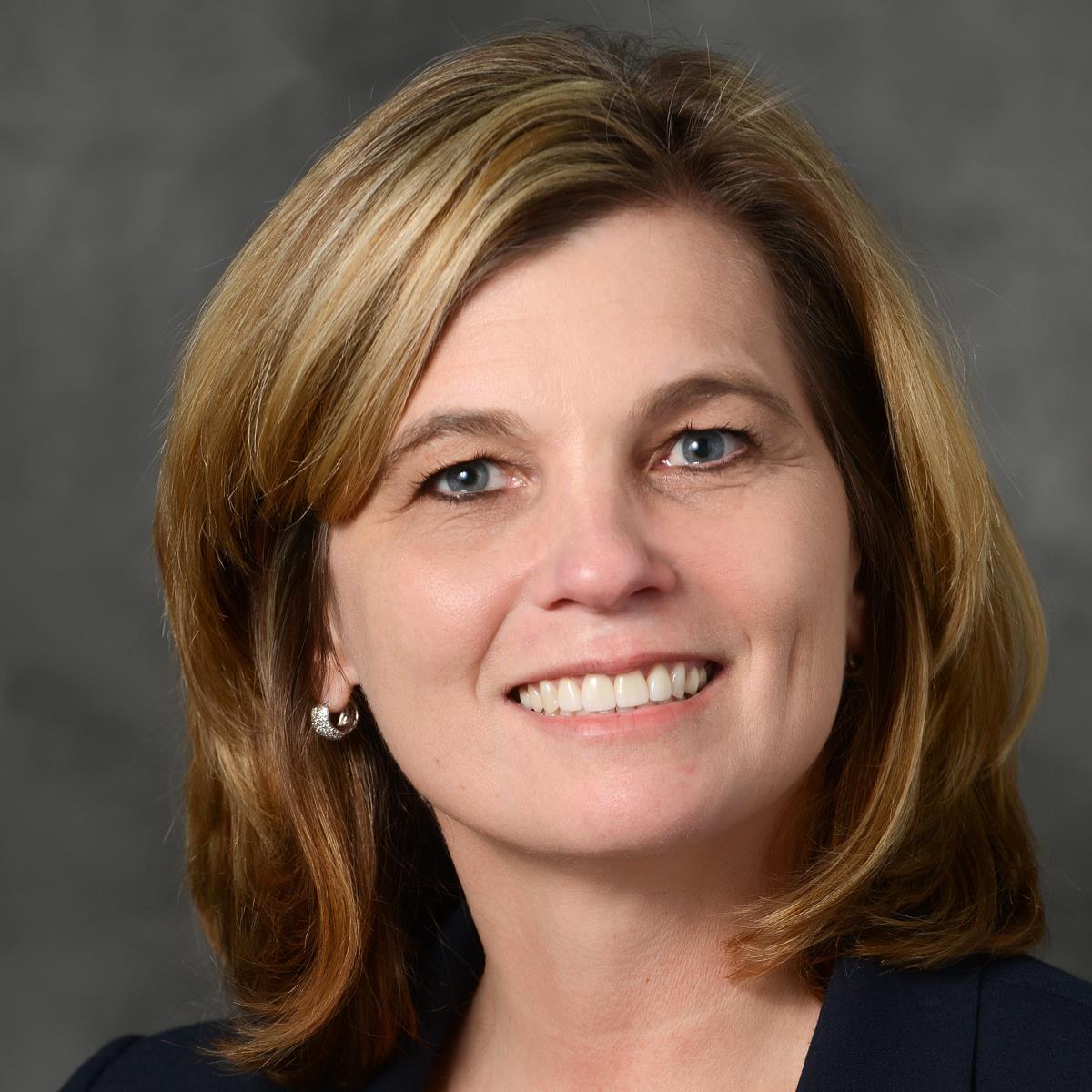 Executive Director
American Axle & Manufacturing
Heather Pishalski is the Executive Director of Product Engineering at American Axle & Manufacturing (AAM). Based at AAM's world headquarters in Detroit, Heather is responsible for AAM's global product test lab operations, CAD/CAE, NVH, Corporate Materials, and Business Engineering Systems. Her team of more than 200 engineers are driving innovation and technology leadership at 16 technical centers around the world.
Before joining AAM in 2016, Heather held multiple global engineering leadership roles at General Electric. Prior to that, she spent 15 years at Ford Motor Company in various roles with increasing responsibility across Manufacturing, Quality, Product Development, and Value Management/Commodity Business Planning. People and engineering remain a passion and focal point of her career.
Heather has a Bachelor of Science Degree in Mechanical Engineering from Lawrence Technological University, a Master of Science Degree in Applied Statistics from Oakland University, and a Bachelor of Science Degree in Mathematics, Statistics, and Actuarial Science from Central Michigan University.
---
Cheryl Thompson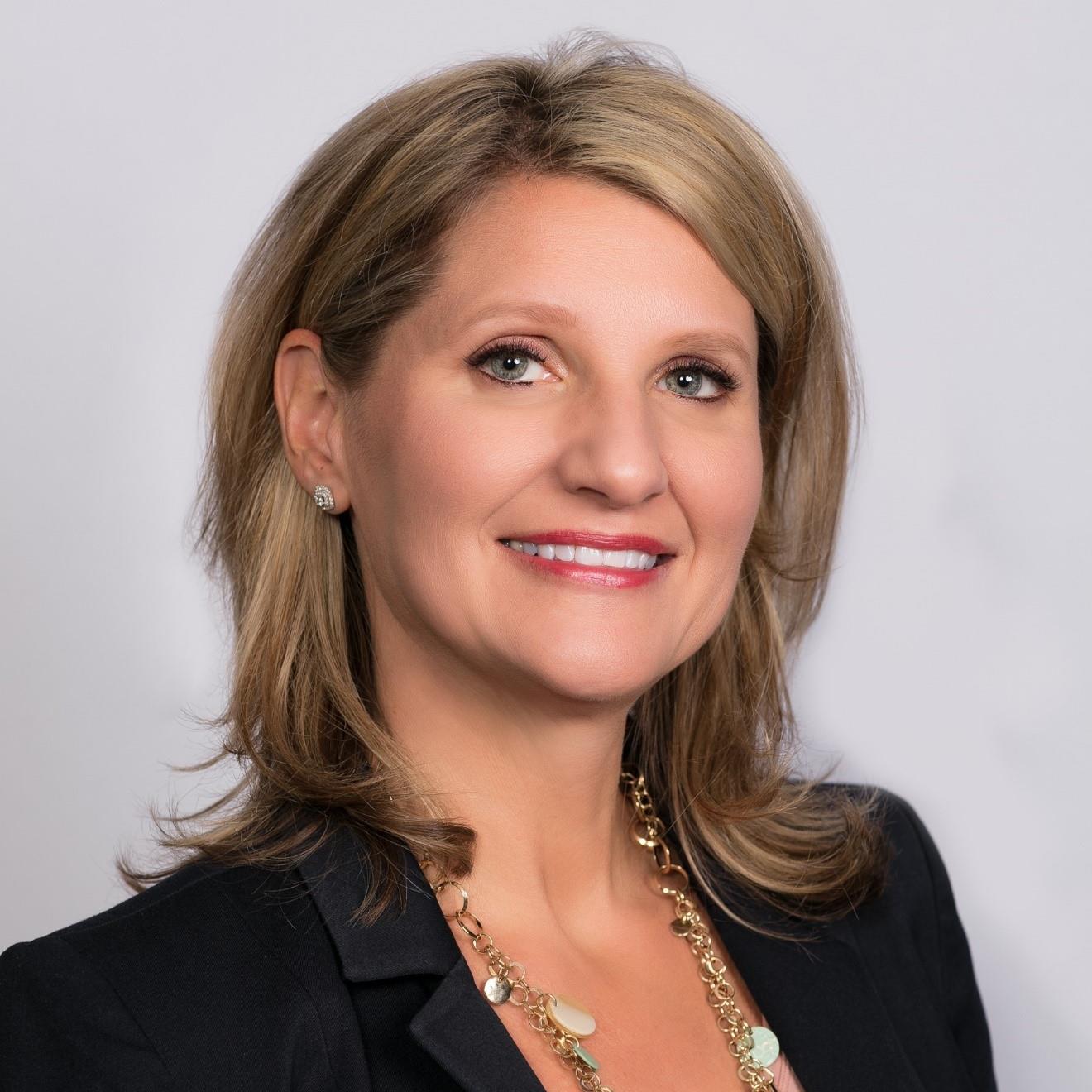 Director of Prototype Operations
American Axle and Manufacturing

Founder
CADIA
Cheryl Thompson is the Director of Prototype Operations at American Axle and Manufacturing, and founder of the Center for Automotive Diversity, Inclusion & Advancement (CADIA). A professional development organization focused on advancing talent in a diverse and inclusive way, CADIA is on a mission to double the number of women leaders in automotive by the year 2030, with a specialized curriculum designed to help them overcome the unique obstacles they face in building substantive careers paths that integrate with their personal lives.
Cheryl also has 30 years of experience at Ford Motor Company, with positions ranging from skilled trades, operations, engineering and leadership.
Cheryl graduated from Siena Heights University with a Bachelor's degree in Manufacturing and from Michigan State University with an MBA. She holds a Tool and Diemaker Journeyman card, and earned a certification in Career Coaching. Cheryl completed the Experienced Leader Program through Ford Motor Co., and Co-Active Leadership through CTI (Coach's Training Institute). She is a Six Sigma trained and certified Black Belt and is the winner of two Diversity and Inclusion Awards from Ford Motor Co.
---
Carla Bailo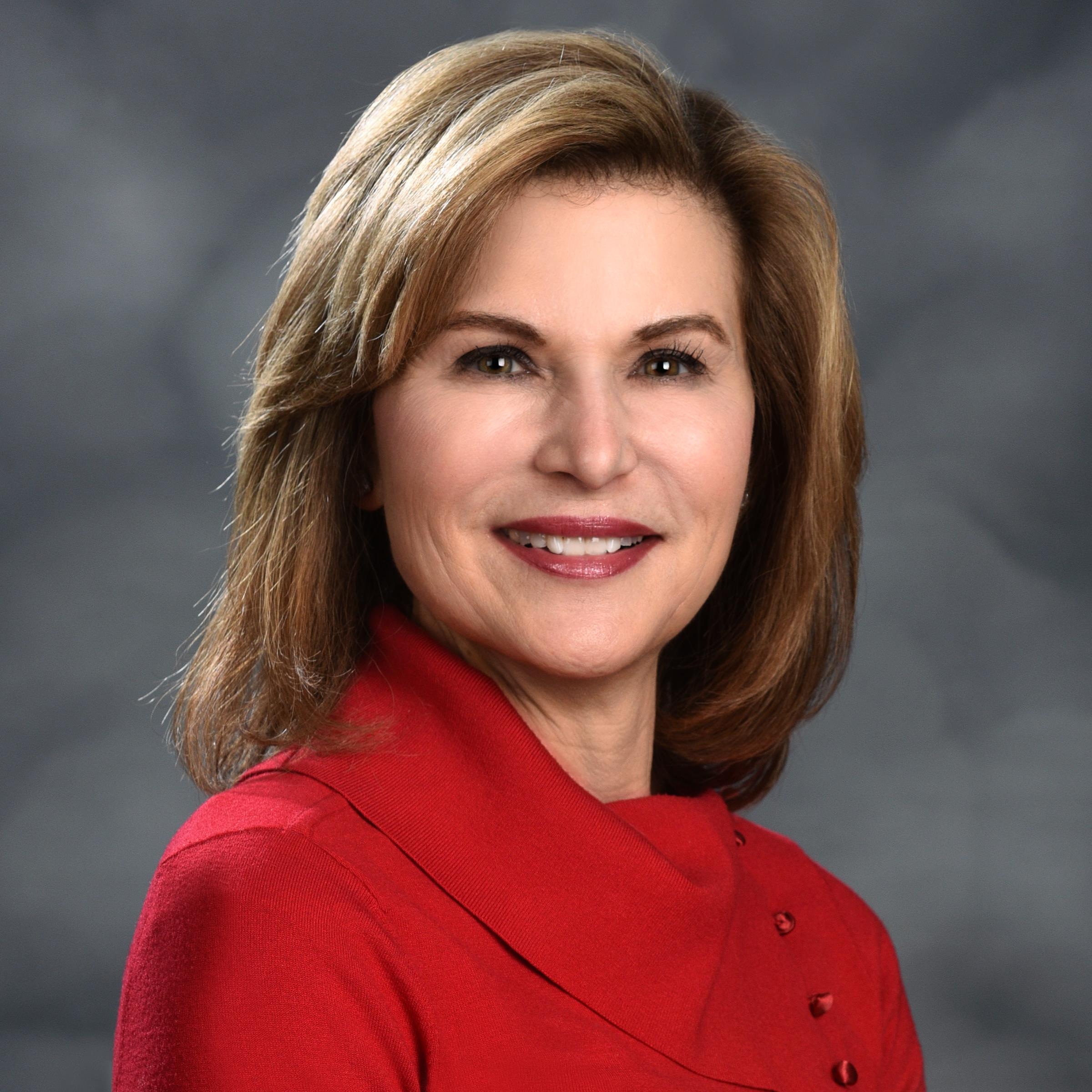 President and CEO
Center for Automotive Research (CAR)
Carla Bailo is the President and CEO of the Center for Automotive Research (CAR), and is a leader in engineering and vehicle program management with 35 years of experience in the automotive industry. Under her leadership, CAR continues to be a preeminent resource of objective and unbiased research, analysis, and information regarding the North American automotive industry.
In addition to her role at CAR, Carla is the 2016-2018 Vice President of Automotive for SAE International, a global association of more than 138,000 engineers and related technical experts in the aerospace, automotive and commercial-vehicle industries.
Prior to joining CAR, she was Assistant Vice President for Mobility Research and Business Development at The Ohio State University. She also has 25 years of experience at Nissan North America, Inc., where she served as senior vice president of research and development. Carla also spent 10 years at General Motors. She has a Master's degree in Mechanical Engineering from the University of Michigan and a Bachelor's degree in Mechanical Engineering from Kettering University.
---
Kim Boudreau Smith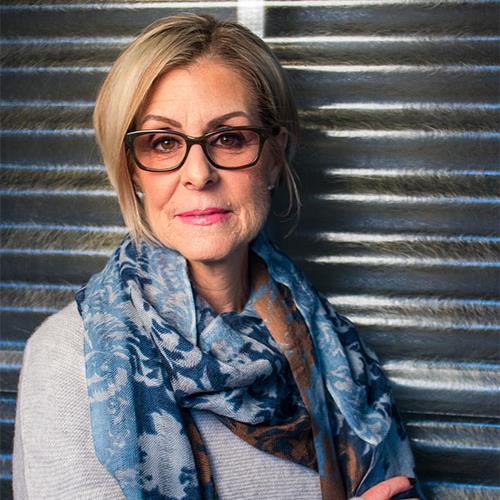 CEO
Kim Boudreau Smith Inc.
Throughout a decades-spanning career, crossing a myriad of job descriptions and industries, Kim Boudreau Smith has achieved success, because she pays attention to and develops Her Bold Voice. She provides support and encouragement, coupled with strategy and tools, to help other women develop their own bold voice. Kim holds space for high level achievers to tune in, employ self-care and set goals for how they want to show up in the world, all through their voice.
Often referred to as a multi-media maven, Kim has experience on a multitude of platforms where she expresses Her Bold Voice. Performing as a dancer since she was seven helps Kim feel comfortable on an international stage sharing her hard-won wisdom. Not only a former radio station owner and host of a weekly show to a global audience, Kim is a frequent guest on radio and podcasts all over the world. She has compiled and co-authored several books that have made their mark in the Amazon Best-seller arena. Through Kim's fitness business she began recording video long before it was popular.
Her training, coaching certification and corporate experience are the winning trifecta for having Kim mentor high achievers to a better media presence and asserting their own bold voice.
---
Paul Ryznar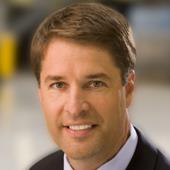 Founder, President and CEO
OPS Solutions, Light Guide Systems
Engineer, inventor and entrepreneur Paul Ryznar created Light Guide Systems and is the founder, president and CEO of Wixom, Mich.-based OPS Solutions. Prior to Light Guide Systems' invention in 2005, he held senior management roles including Vice President of Operations positions at Detroit Diesel, Bosch, and Energy Conversion Devices—more than 30 years of manufacturing experience.
Light Guide Systems provides Industry 4.0 Augmented Reality (AR) Interactive Work Instructions using proprietary software and high-powered projector systems to guide and confirm completion of complex tasks. From assembly to quality control to training, Light Guide Systems' technology provides the visualization, traceability and flexibility demanded by leading companies worldwide. Ryznar and his team have implemented systems in leading automotive manufacturers (including Fiat-Chrysler, Tesla, General Motors, Whirlpool, Faurecia, and Lockheed Martin) as well as for applications in aerospace, heavy equipment and health sciences.
Ryznar earned both an engineering degree (BSME) and an MBA from the University of Michigan.
---
Kristina Karschnia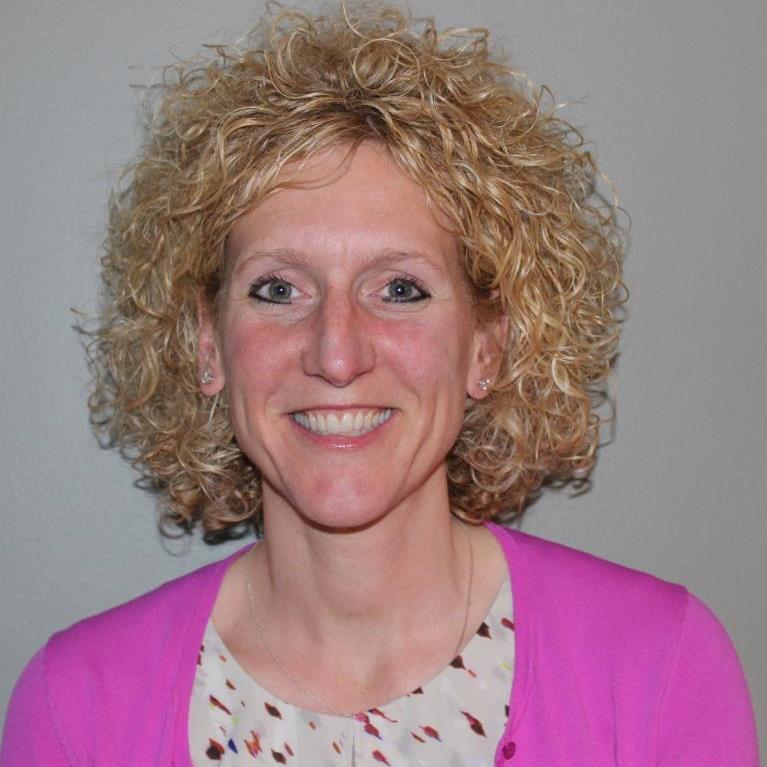 Plant Manager
Ford Motor Company, New Model Program Development Center
Kristina Karschnia began working at Ford Motor Company in 1995 as a temporary, part-time, hourly fork-truck driver in the prototype warehouse. She became a salaried employee a few months later and joined the Preproduction Material Planning group in the New Model Program Development Center. Kristina has held many jobs at the facility and joined the management team in 2000 as a superintendent in the Press/Laser Department, before rotating through all departments (Trim/Paint/Maintenance/Process & Strategy/MP&L) and becoming the facility's plant manager in 2015.
Kristina is an active member of the UAW/Ford Diversity team and has received awards from the Global Diversity and Inclusion Team. She co-chairs the Women in Manufacturing resource group's communication and outreach, and participates in the mentorship program. Kristina also is involved in career days with youth in the community, facilitates Ford College Graduate plant tours, and is a PDC 4 representative that coaches employees regarding career paths. She participates with Vista Maria's mentoring program and supports the team's efforts to end human trafficking.
Kristina has a Bachelor's degree in Marketing/Public Relations from Wayne State University and an MBA from the University of Detroit.
---
Amy Doughten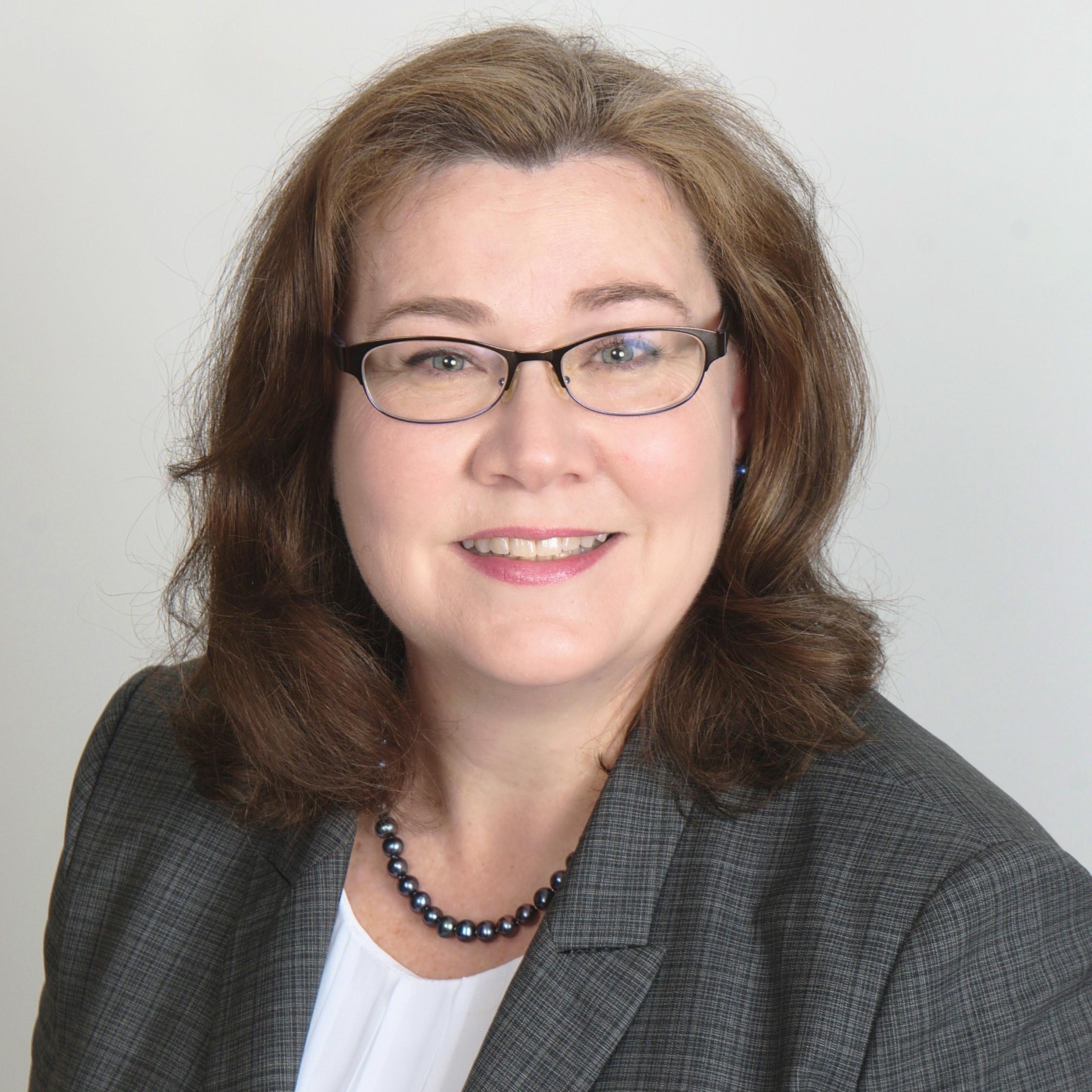 Vice President of Kronos Solutions
EPI-USE
Amy Doughten is the Vice President of Kronos Solutions for EPI-USE, and has over 20 years of experience in enterprise software development and implementation.
With a strong focus on executing workforce management strategy, Amy is highly successful at facilitating successful alignment between business goals and technology deployment. She possesses an effective balance between subject matter expertise and actual execution in the real working world.
Amy's professional philosophy is that creating true strategic advantage must start with nurturing positive, collaborative, and cooperative relationships. Her experience has proven that to create long-term personal and professional success, a thoughtful and methodical approach to expanding opportunity for others must be followed.
Before joining EPI-USE, Amy was the director of a workforce management consulting firm. Prior to that she owned a software development firm which developed one of the first recruiting software applications to move from on-premise SQL database environments to a cloud-based SaaS model.
---
Jessica Robinson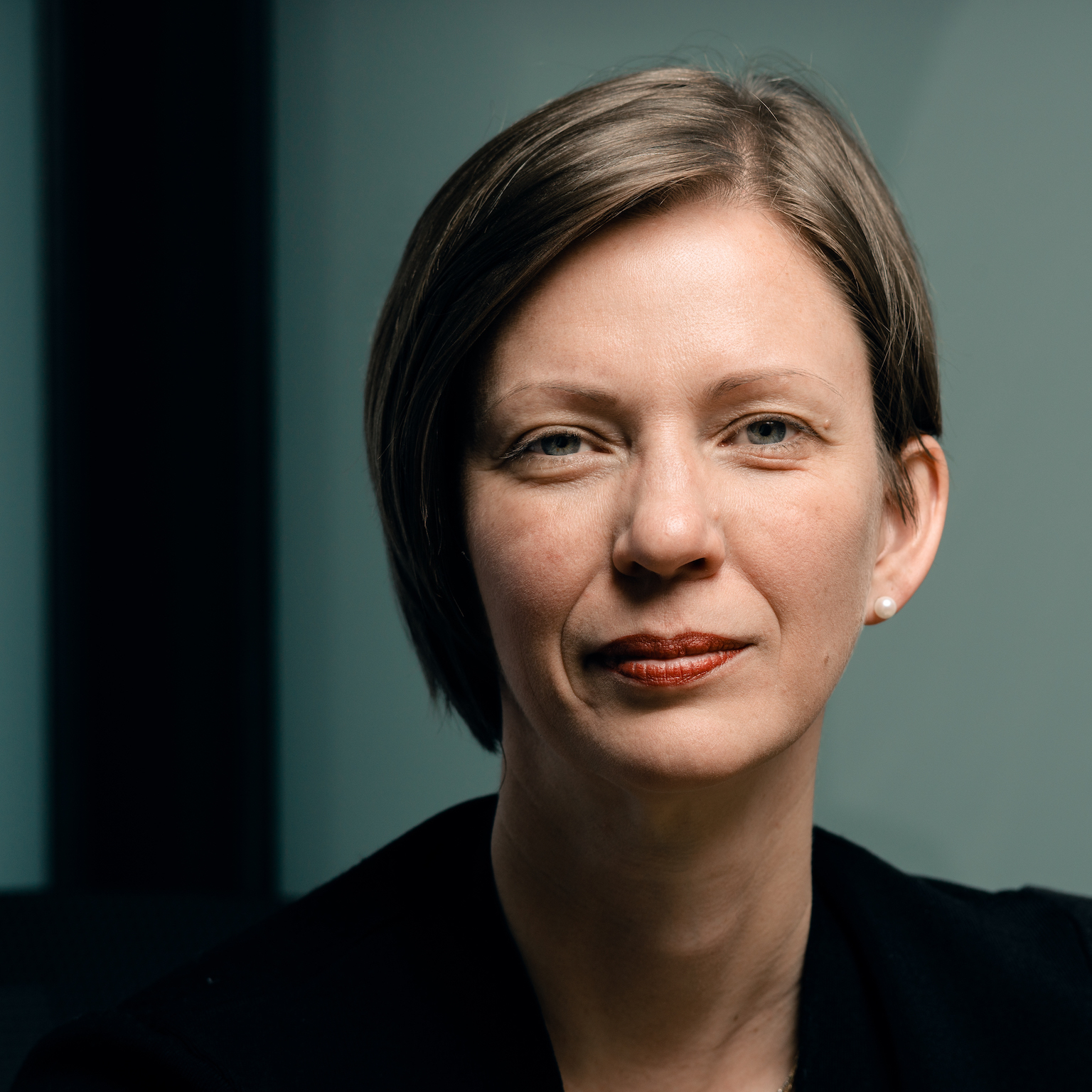 Executive Director
Michigan Mobility Institute
Jessica Robinson is Executive Director of the Michigan Mobility Institute where she works to accelerate the development of talent for the growing mobility industry. Starting in 2021, the Michigan Mobility Institute will offer the first-of-its-kind Master of Mobility program. The Institute is the first initiative of the Detroit Mobility Lab which she co-founded to focus on building the mobility talent infrastructure necessary to shape the sector's future within the City of Detroit.
Jessica previously led the development of next-generation mobility efforts at Ford Smart Mobility where she was Director, City Solutions and at Zipcar where she held roles in growth, operations, and marketing across North America. Jessica's background in technology and innovation includes prior work launching startup accelerator programs at Techstars with industry-leading corporate partners. She is an active startup mentor and micro lender who invests in women entrepreneurs and business owners in Detroit.
---
Telva McGruder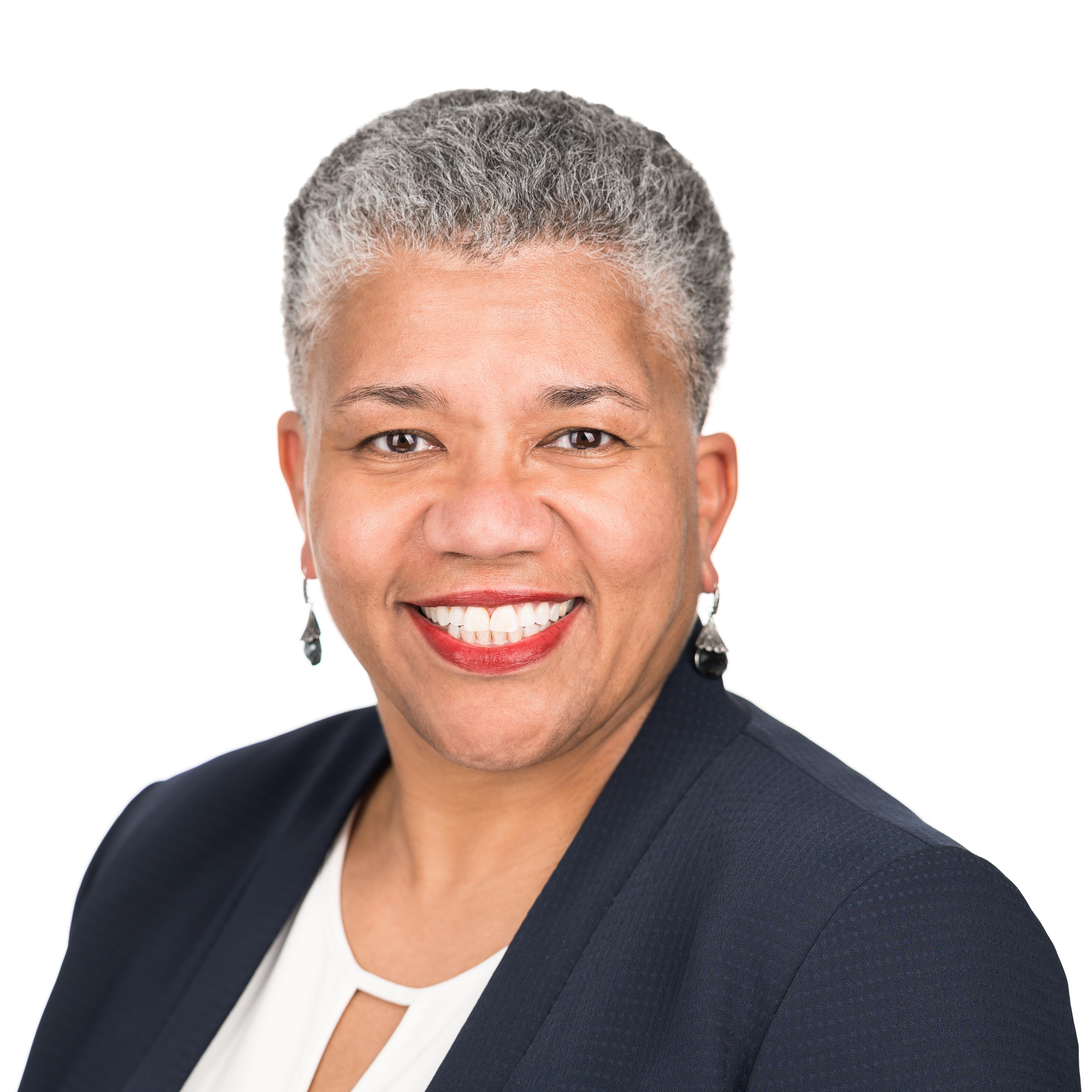 Director, Facility Engineering and Manufacturing Operations
General Motors
Telva McGruder is the Director of Facility Engineering and Manufacturing Operations in the Sustainable Workplaces organization at General Motors. Telva supports the global footprint as she leads facility engineering, technologies, energy strategy and multiple facility management strategies. Her team designs and implements sustainable technical solutions, ensuring environments for successful enterprise operations. Additionally, the team is focused on comprehensive facility management operations through key business partnerships.
Prior to her current role, Telva held positions of increasing responsibility and influence within manufacturing engineering and at several manufacturing locations where she motivated teams to rethink the possible in project execution, maintenance, quality, operations and labor negotiations. Telva earned her BS and MS degrees in Electrical Engineering from Purdue University.
Along with her professional accomplishments, Telva is dedicated to teaching and leading others inside and outside of General Motors. She is the President of the General Motors African Ancestry Network (GMAAN) as well as the Chair of the Board of Directors for the Girl Scouts of Southeastern Michigan. Telva is the Vice-Chair of the advisory board for the Oakland University School of Health Sciences and a member of the advisory board for the University of Michigan School for Environment and Sustainability.
Best of all, she has a great time building memories with her husband and three wonderful children.