Back to Events
Event Details
Wine with Us!
WiM Washington will be hosting Wine with Us Video Chat Sessions every Wednesday in April!
Join us for an interactive call with a night cap of your choice: wine, water, or whatever you wish.
 HR Focus
Wednesday, April 8
8 - 9 PM PDT
Registration is free!
Social Distancing measures will not keep up from connecting and supporting our WiM Community. While there is a topic focus for the chat, our intention is to follow the energy and provide a safe space for us to connect in lieu of being able to meet up for in person events.
We had intended to host Functional Focus Dinners in April and May to establish peer to peer networking groups for our members, and in light of what is going on in our world today, we feel an even deeper drive to help connect our members. Join us to chat with people who "get you".
Registration required! Dial In Link and Instructions will be included in your Confirmation email after registering. 
This virtual chat is intended for Members and Non Members in the state of Washington Only.
We can't wait to see you there!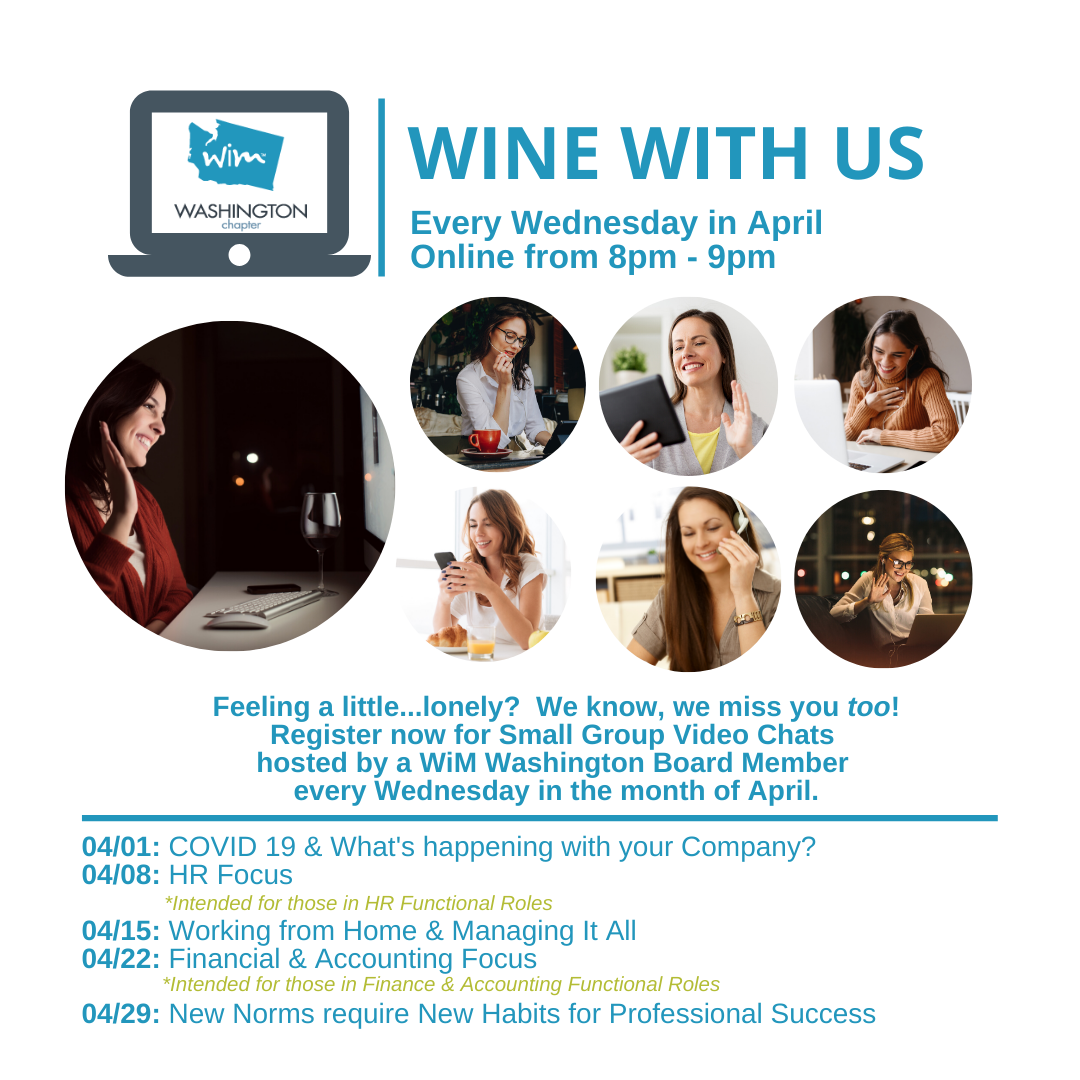 For More Information:
Rachel Camarillo
Chief Financial Officer
Erin Air, Inc.
(509)868-4422
Agenda:

Welcome
Round Robin Introductions
Chat Topic
Open Forum
Announcements