Back to Events
Event Details
Join WiM Wisconsin for a Women Leaders in Manufacturing Panel
Hear from some amazing women about their journey in manufacturing, how they got where they are, and why they're so passionate about manufacturing. You'll be inspired by their stories!
The Panel
Anastasia Kraft - Founder & CEO - Xena Workwear - My background is in mechanical engineering and project management. I speak four languages and love working on international projects in a fast-paced environment. As a project management consultant I helped project teams succeed in delivering critical multi-million dollar construction, manufacturing and event planning projects. While I LOVED working with my teams in the manufacturing environment, there was one aspect I truly hated: my bulky and manly steel toe boots. After years of frustration I decided to solve this issue by designing and manufacturing fashionable steel-toe footwear for women so that they can finally dress like the professionals they are!

Betsy Bear Hoff - President - Alloy Products Co. - Betsy Bear Hoff has been president of the company since 2017. She began as an Assembler/inspector in 1989 and worked her way up to Customer Development Manager and Executive Vice President prior to taking on her latest role.

Alloy Products, a leader in the fabrication of stainless steel and other alloys has been in business since 1929 and in its' current Waukesha location since 1942. The company currently employs 97 employees and has experienced record revenue growth the last four years.

Betsy holds two Masters Degrees in Business Management and Business Administration from Cardinal Stritch University. She and her husband Tim reside in Waukesha with their son Trey.

Lisa Kaplan - Vice President, Marketing & Strategic Planning - M. Holland Company - As the vice president of marketing and strategic planning, Lisa Kaplan drives the evolution of M. Holland's global marketing, branding and strategic planning efforts. As part of the Executive Leadership Team, she is responsible for various internal and market-facing initiatives targeted at creating enhanced customer experiences, scalable commercial operations and strategic market acquisitions. Her portfolio also includes management of the strategic planning function, which produces M. Holland's annual and five year plans for the business. Prior to joining M. Holland in 2016, Lisa was the principal at the strategic marketing consultancy, Roslyn Circle Marketing. Through this consultancy, she provided C-level support for marketing and strategy to business-to-business clients in a variety of manufacturing and services industries. Prior to this, Lisa served as the vice president of corporate marketing and branding at Aon, and the vice president of corporate marketing at Lawson Products. She began her career at Abel, Daft, Early and Ward as a market analyst before joining Loral Skynet as the director of marketing. Lisa has a Bachelor of Arts in History from the University of Michigan and a Master of Arts in International Affairs and East Asian Studies from The George Washington University. Lisa and her husband have three children and live in suburban Chicago.
We can't wait to see you there!
For More Information: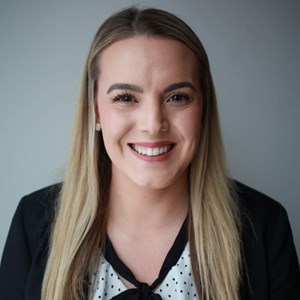 Allison Rickman
3D Strategic Account Manager
M Holland Company
(224)688-0430
Dinner will be provided by Meat on the Street - a woman-owned, family business located in downtown Milwaukee!

---
Agenda
5:30 - 6:00 pm - Check in, Networking & Dinner
6:00 - 7:00 pm - Panel Discussion
7:00 - 7:30 pm - Questions & Networking
---
Thank you to the Benefits Service Group out of Pewaukee, Wisconsin for providing space for this event!