Back to Events
Event Details
Order your
WiM Western Michigan
T-shirt TODAY!
Order before 8:30 a.m. ET on Friday, September 10, 2021
Cost per Shirt: $15
Available Sizes: S, M, L, XL, XXL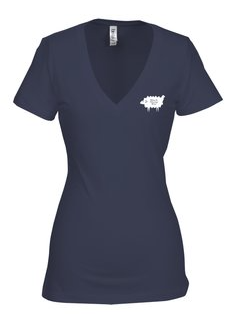 Show your WiM Western Michigan pride! Get your own WiM Western Michigan T-shirt to show your support for the chapter and to identify yourself as a WiM WMI member at WiM's upcoming SUMMIT! Join your WiM WMI leaders in wearing your tee during the conference.
The shirt color is navy blue with white text and graphics. The overall shirt design will be similar to the one pictured, with the WiM Western Michigan Chapter logo on the front, left side. The phrase, "Empowered Women, Empower Women," will appear on the back of the shirt.
For More Information:
Danielle Schneider
Applications Engineer
Pridgeon & Clay, Inc.
(616)570-2242
Please Note: The Western Michigan Chapter will reach out to coordinate pick-up or delivery during the last week of September. Contact Danielle Schneider with any questions.