Back to Events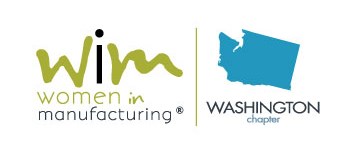 WiM Washington | Overnight in Yakima
Friday, August 11, 2023
at
1:30 PM (PDT)
to Saturday, August 12, 2023 at 4:00 PM (PDT)
* Registration open until 8/10/23 at 4:00 PM (PST)
Event Details
Join us for
Overnight in Yakima
Date:
Friday, August 11, 2023 - Saturday, August 12, 2023

Time:
Friday: 1:30 p.m. - 9:00 p.m. PT
Saturday 11:00 a.m. - 4:00 p.m. PT
Cost to Attend:
WiM Member & Nonmember: $25
Friday

Tour 1: Kwik Lok at 1:30 p.m. PT

Address: 2712 S 16th Ave, Yakima, WA 98903

Please note: Closed toed shoes are required and attendees must sign an NDA

At Kwik Lok Corporation, we are dedicated to creating the best bag closing and printing solutions to the baking, produce and other industries around the world. While implementing responsible manufacturing practices, we provide the highest quality equipment and closures, top-level service, constant innovation and are making aggressive efforts to improve in all areas. This results in one of life's little conveniences, the ability to easily reclose a package.

Tour 2: Yakima Valley Vintners Teaching Winery & Vineyard at 3:30 p.m.- 5:00 p.m.

Address: 110 Grandridge Rd, Grandview, WA 98930

Please note: You must be over 21 to attend, kids can be outside

Learn about the partnership between Yakima Valley Vintners and Yakima Valley College's Vineyard and Winery Technology Program that emphasizes the development of grape production principles and gives students hands-on experience in making wines. Tour includes exclusive wine tasting and appetizers provided by WiM WA.

Dinner: Provisions Restaurant and Market at 7:00 p.m. PT

Address: 2710 Terrace Heights Dr, Yakima, WA 98901

Hosted by WiM Washington & Sponsor, two drink tickets & food provided

Saturday

Tour 3: Mighty Tieton at 11:00 a.m. PT

Address: 608 Wisconsin Ave, Tieton, WA 98947

Please note: Closed toed shoes are required

A food warehouse turned to a mini manufacturing hub to connect entrepreneurs and local resources. Expect to check out the various Mighty Tieton Warehouse studios including Tieton Mosaic, Paper Hammer Letterpress, and more. Do some shopping at Tieton Made and Nomad Mercantile.

Tour 4: Borton Fruit at 2:00 p.m. PT

Address: S Borton Rd, Yakima, WA 98903

Please note: Close toed shoes are required and no loose fitting clothing is allowed. Safety vest and hair net will be provided.

The Borton Fruit Story is a unique mix of family farming history and commitment to innovation into the future. The roots of Borton Fruit can be traced through the lives of the Borton family since 1912. The small beginnings of a 20 acre piece of farmland has blossomed into the Borton Family as one of the Largest single growers of apples, pears and cherries in the United States.
We can't wait to see you there!
For More Information: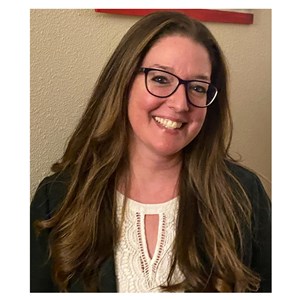 LISA CHILDS
Director of Operations
Pacific Northwest Aerospace Alliance
(206)795-8200
Hotel: The Hilton Garden Inn Yakima Downtown
*Booked by you through link or directly with hotel
Address: 401 E. Yakima Avenue
Phone: 509-494-5003
Rate: $149, Room Block on or before 7/21, if booked after will be on regular rate and availability based, Self Parking $10 per night space available basis
Check-in: 3PM, Check-out: 12pm