Back to Events
Event Details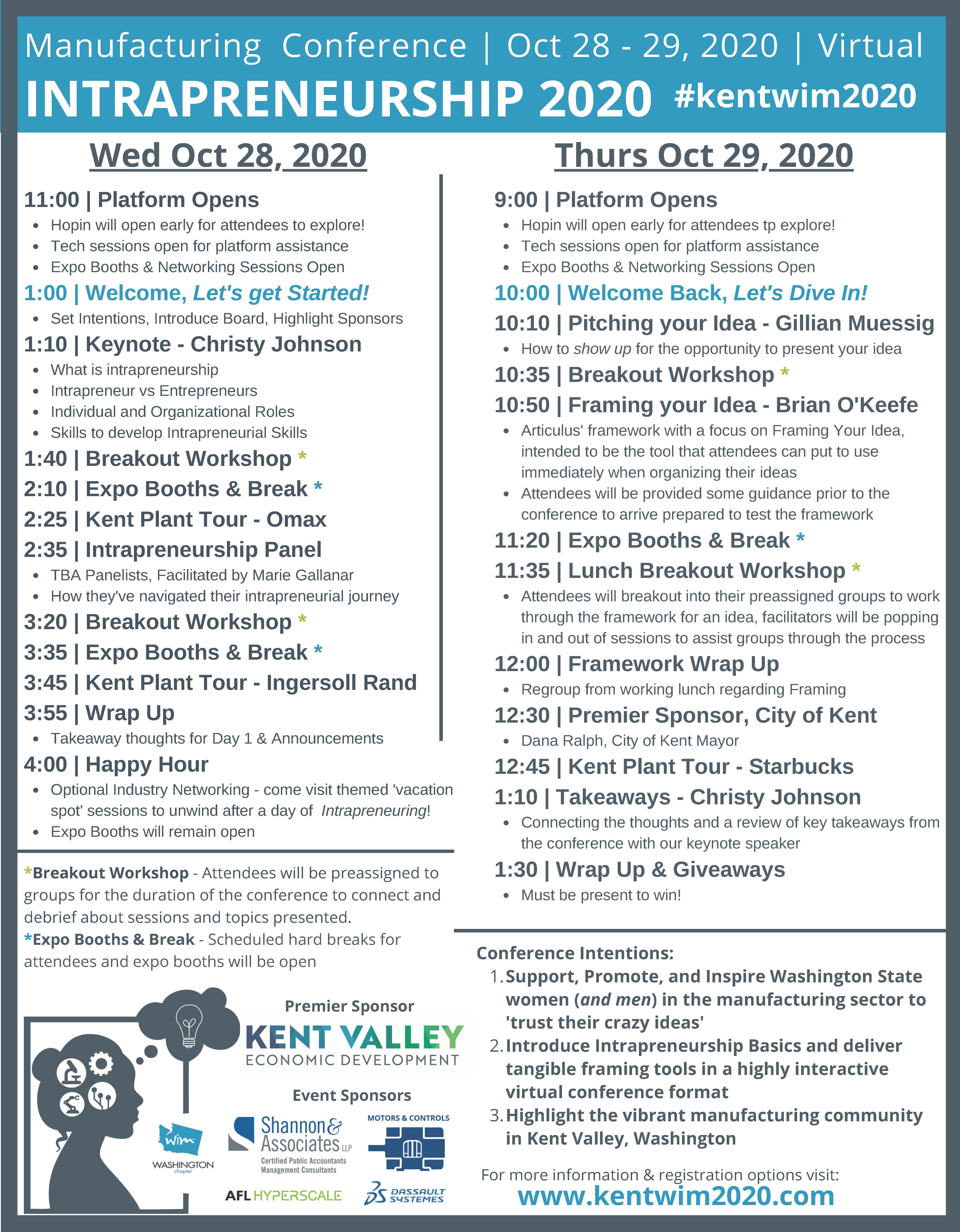 The Women in Manufacturing Washington Chapter is proud to present its first conference in partnership with Kent Valley Economic Development!
Over the course of our first year as a chapter, we've talked to men and women working in the manufacturing industry and are consistently amazed at the amount of talent that our State is blessed with. The focus for this conference, and quite frankly underlying all our professional development workshops, is to hone in on the concept of Intrapreneurship.
INTRAPRENEURSHIP...is thinking outside the box to innovate within an organization. Intrapreneurs are the dreamers armed with skills to turn their ideas into profitable business opportunities for their organizations. By creating a safe space for learning and connection we intend to help kickstart your intrapreneurial journey and continue to be here to support you in the future.
We can't wait to see you there!
---
For More Information:
Rachel Camarillo
Chief Financial Officer
Erin Air, Inc.
(509)868-4422