Back to Events
Event Details

Join WiM Washington for an interactive workshop, sponsored by Clark Nuber!
Words have power. And let's be honest, sometimes it proves to be a difficult task to organize your thoughts, evidence, and information in a way that yields the exact results you intended.
Join WiM Washington for our official Chapter launch: a Corporate Storytelling Workshop on Tuesday, June 25. Brian O'Keefe of Articulus will be joining us to deliver an interactive customized workshop for our attendees, where he'll provide a framework to help you get to the point and make your words matter - when it matters most. Corporate Storytelling can help you persuade or influence others, share a point-of-view, represent an idea, company, or cause, create understanding through outstanding explanations, and more.
Network with local industry professionals and learn more about our upcoming Chapter plans in the Puget Sound area and other regions throughout the state. We'll see you there!
Tuesday, June 25, 2019
6:00 p.m. - 8:00 p.m. PDT
Location:
Clark Nuber
10900 NE 4th St Suite 1400
Bellevue, Washington 98004
Pricing:
WiM Members: $25
Nonmembers: $50
AFA & PNAA Members: $25
Dinner included with registration. Workshop is open to WiM Professional Plus members, all other service provides are invite only.
For More Information: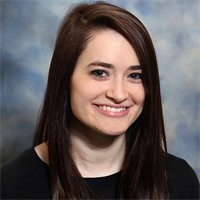 Rachel Pelletier
Membership and Chapter Development Coordinator

Brian started with Articulus in 2006. Before that he was working in the software industry as an Account Manager selling into large enterprises. He likes to help people get the heart of their message and communicate it in an interesting and persuasive way. His background in engineering is especially helpful when dealing with communicating complex ideas. Hear Brian talk about Corporate Storytelling, a skill that companies invest a significant amount in to provide to their teams across the country. We are honored to have Brian provide this workshop for our WiM Washington community.