Back to Events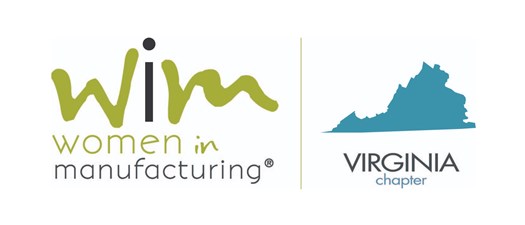 WiM Virginia | Women in Welding Focus Group #1
Wednesday, March 10, 2021
Event Details
WiM-Virginia is partnering with NSRP to host a series of focusgroups to study methods for increasing recruitment of women welders in industry.
Wednesday, March 10 – 11:30 AM to 1:00 PM ET
Focus group participants will discuss reasons why women are reluctant to jointhe welding trade, explore current recruiting practices targeting women andyoung females, share industry best practices, and explore existing trainingprograms specific to women. The goal of this project is to study the issues inthe welding labor market facing women, and how to tailor recruitment andtraining efforts to increase the number of women who are hired and trained inthe welding field.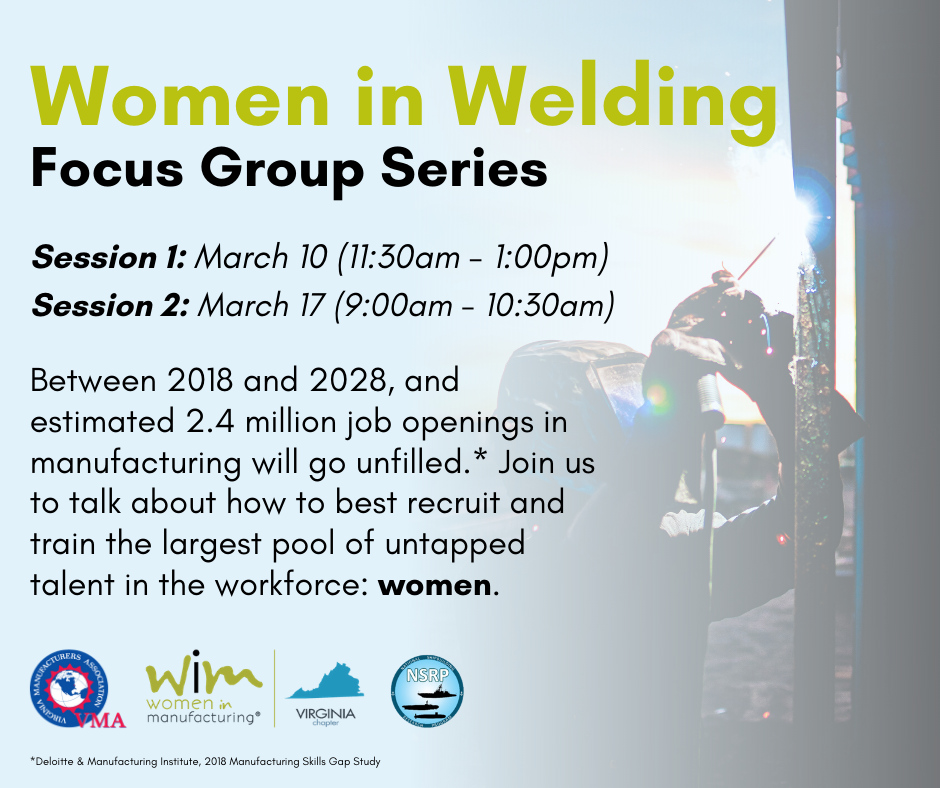 For More Information
Contact Kimberly Noonan at knoonan@vamanufacturers.com with any questions.
The National Shipbuilding Research Program (NSRP) is a sponsor of this research studyto help gauge industry best practices towards recruiting, training and retaining womenin the welding industry. For more about NRSP, go to
www.nsrp.org.
For More Information:
Kimberly Noonan
Director of Member Services
Virginia Manufacturers Association
(804)528-4482