Back to Events
Event Details
Join WiM Southeast Michigan and Walsh College for three professional development sessions!
WiM Southeast Michigan is partnering with Walsh College for three professional development sessions aimed at improving communication effectiveness in oral, written, and digital communications to enhance your career. Each will be led by Dr. Jenny Tatsak, Chair & Professor, Business Communications, at Walsh College.
The first session, "He Said, She Said: Politeness, Power, and Persuasiveness," will use a format applicable to any speech or pitch, and participants will practice ways to avoid negative self-talk and use body language to enhance credibility and have a positive impact. This will take place on Tuesday, October 8.
Using a simple formula for long and short-form communication, participants in session two, "Women Leveraging a Winning Writing Style," will discuss gender-typical writing styles and perceptions to increase communication effectiveness. This will take place on Tuesday, November 19.
At the third and final session, "Design Hacks for Stand Out Slide Decks," participants will learn time-saving creative design options and techniques to unleash the power of PowerPoint to create/build professional presentations to wow any audience. This will take place on Tuesday, January 14.
Light refreshments to be provided. Interested particpants may purchase sessions individually, or all three for a discounted price.
Pricing:
WiM Members: $20 per session
Nonmembers: $30 per session
WiM Members: $50 for all three sessions
Nonmembers: $75 for all three sessions
Learn more about our presenter, Dr. Jenny Tatsak!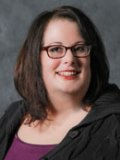 Jenny Tatsak, Ph.D., is Chair and Professor of Business Communications at Walsh College. She has extensive leadership communication experience as a senior strategist and primary spokesperson for municipal, statewide, regional and national campaigns. In addition presentations at regional and national conferences, Dr. Tatsak serves as a contributor to the London School of Economics USAPP-American Politics and Policy blog on issues related to the American political process and persuasive communication. She earned her Ph.D. in Communication from Wayne State University.
For More Information: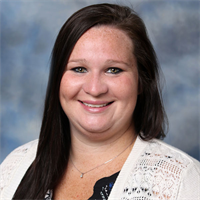 Krissy Kerns (deleted)
Director of Association Services
Women in Manufacturing
(216)901-8800x141