Back to Events
Event Details
WiM Ohio presents
Apprenticeship: Not Just for the Trades
Wednesday, November 10, 2021
11:30 a.m.  - 1 p.m. ET
Join us virtually!
Cost to Attend:
WiM Members = FREE
Nonmembers = $10
The Federal Government has committed $3.5 billion over the next 5 years to expand apprenticeship programs. We ask you to challenge your stereotypes of apprenticeships and find out how companies are using the program to onboard new hires, upskill middle managers, and train tech developers.
Join us for a panel discussion with leaders in a variety of backgrounds who will share their expertise about building effective apprenticeship programs. After the panel, attendees will meet in virtual breakout groups to network and discuss insights and lessons learned that they will take back to their companies.
Meet our Panel
Beth Dawson
Beth Dawson is currently the Apprenticeship Program Manager at Manufacturing Works, an economic development organization that supports the growth of manufacturing in Northeast Ohio. Beth loves workforce development because she can help employers solve workforce problems and help job seekers find career pathways that lead to upward mobility. She has 2 decades of experience and success in program management, business development, strategic partnerships, and client relations.  When she is not working, Beth enjoys spending time with her teenage daughter and volunteering in her local community.  
---
Carrie Marsico
Carrie Marsico is the Membership and Chapter Relations Manager for NTMA (National Tooling & Machining Association).  During her studies at John Carroll University she also worked as a Tool and Die Maker for General Motors.  Carrie completed an apprenticeship through Cuyahoga Community College and then became their Preceptor for PMT and Machine Apprenticeship Trades.  She completed her Masters' Degree from Cleveland State.  Carrie is passionate about manufacturing, technology, and training. In her free time she enjoys traveling and spending time with her husband and six kids, staying very busy attending all of their sporting events!
---
Martha Ponge
Martha Ponge serves as the Director of Apprenticeship for The New York State MIAP (Manufacturers Intermediary Apprenticeship Program).  MIAP is a statewide alliance of manufacturing associations that support the establishment of registered apprenticeships at companies. She has more than 25 years of experience as a workforce development professional, supporting individuals of all ages as they explore employment opportunities in high tech high demand industry sectors.  A graduate of Clarkson University with a degree in Mechanical Engineering, Martha also holds a Master's Degree in Vocational and Technical Education.
---
Maureen Pansky
Maureen Pansky is the Human Resource Manager for Oatey Corporation, a manufacturer and distributor of high quality plumbing products in the Cleveland area.  She has extensive experience in Human Resources and an expertise in staffing and building productive team relations.  Maureen holds HR Certifications from HRCI (HR Certification Institute) and SHRM ( Society for HR Management).  
---
Bonnie Smith
(Facilitator)
Bonnie Smith is an Intellectual Property Lawyer and Partner at Renner Otto, with a focus in patent and trademark protection.  She earned her Materials Science Engineering Degree at University of Michigan and her JD from Wayne State University.  She is involved in the Cleveland Intellectual Property Law Association and serves on the WiM Ohio Chapter Board.  Outside of work, Bonnie enjoys walking her dogs and being a mom to her four-month old son.
For More Information: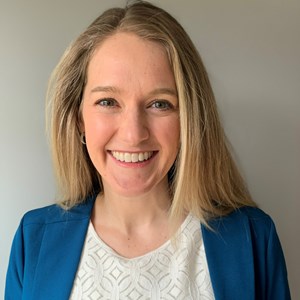 Molly Leitner
Business Development
(615)390-7054
Our Agenda
11:30 - 12:30 | Welcome and Panel Discussion
12:30  - 1 | Small group breakout rooms, networking