Back to Events
Event Details
WiM Minnesota Chapter Graco Inc. Tour and Networking Event
At our first 2020 event this year, WIM Minnesota will be touring and networking at Graco Inc.
Graco Inc. supplies technology and expertise for the management of fluids and coatings in both industrial and commercial applications. A recognized leader in its specialties, Minneapolis-based Graco serves customers around the world in the manufacturing, processing, construction and maintenance industries. For additional information about Graco Inc., please visit www.graco.com.
Come learn about how Graco manufactures thousands of fluid handling products and solutions, and spend some time networking with their team and WiM!
DATE:
Wednesday, February 26, 2020
TIME:
4-6 PM (CST)
LOCATION:
Graco Inc.
1150 Sibley St. NE
Minneapolis, MN 55413
We look forward to seeing you there!
For More Information: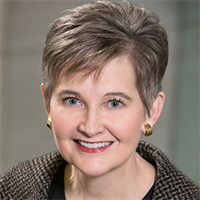 Virginia Harn
Principal, Manufacturing and Distribution
CLA (CliftonLarsonAllen)
(612)376-4718
Sponsored by: