Back to Events
Event Details

Join us for our upcoming panel event,
"The Future of Women in Manufacturing"
Please join WiM Massachusetts and the Associated Industries of Massachusetts (AIM) for a panel of distinguished leaders. Historically, there have been a number of factors keeping women from managerial roles in this industry, not the least of which being gender bias. Furthermore, professions in manufacturing have also brought with them the stigma of being considered "unskilled" and "back-breaking" labor. Both the lack of professional exposure, as well as this outdated concept of manufacturing have critically hindered female career advancement in this industry. However, this is no longer the case as women now more than ever have a strong and bright future in the field of manufacturing!
Hear from a variety of manufacturing leaders as they share career advice and insight regarding opportunities for the future of women in manufacturing. The panel will be moderated by Bradley MacDougall, Vice President, Government Affairs at AIM, and we'll be joined by the following panelists:
Heidi DeMello - Director of Organizational Development-Blount Fine Foods
Natan Linder - Co-founder and CEO of Tulip
Angela Regan - WiM Massachusetts Chapter Co-Chairperson and Director, Global Business Development at Dassault Systemes DELMIA
Cristina Mendoza - Strategic Integration Lead, Capaccio Environmental Engineering
We'll see you there!
For More Information: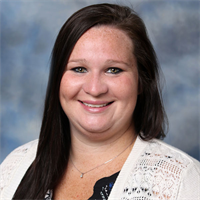 Krissy Kerns (deleted)
Director of Association Services
Women in Manufacturing
(216)901-8800x141
Important arrival instructions - Please read!
You will see a large brick building that appears to be the Taza Chocolate Factory. Walk through the double glass doors to the small lobby. Use the door immediately to your right when you walk in for stairs or take the elevator. Tulip is located on the second floor at B204. If you take the elevator, it will take you straight up to the office space. If you take the stairs, there will be signs pointing you in the right direction. We encourage you to carpool, walk, or Uber as there will be limited parking space available next to the location.

For a paid lot we recommend the One Kendall Square Garage. It is a 15-minute walk away from the venue. There is a daily charge for parking.

If you are driving, we recommend that you plan for traffic near the event.
If you have trouble finding Tulip, you can call the office (833) 468-8547.