Back to Events
Event Details
WiM Massachusetts presents
Student Industry Connects: Inspiring Next Gen STEM Professionals with Mass STEM Hub
Wednesday, April 28, 2021
7 - 8 PM ET
Join us virtually!
Details for accessing this event will be sent via email after registering.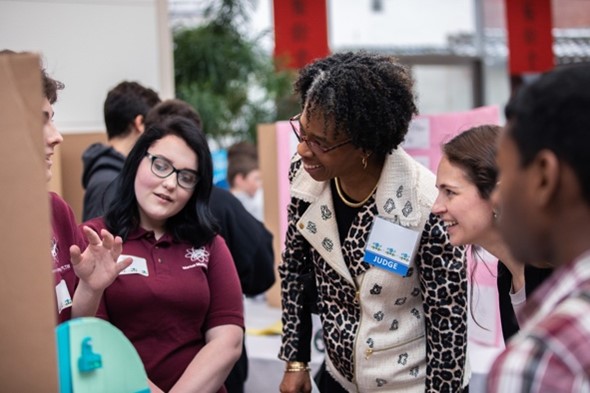 WiM Massachusetts and Andreina Parisi-Amon, Ph.D. invite you to this event to find your next meaningful volunteer opportunity -- Student Industry Connects: Inspiring the Next Generation of STEM Professionals with Mass STEM Hub.
Learn more about WiM Massachusetts, meet professionals from a variety of companies, and learn about how you can share your expertise to inspire budding engineers and scientists as a Mass STEM Hub industry expert judge!
Across MA, middle and high school students are working on real-world projects in Engineering, Computer Science, and Biomedical Science - everything from developing a box manufacturing process to designing affordable housing and creating video games - and they're eager for feedback from professionals like us. Hard to believe? Hear from the students directly!
Learning from professionals is motivating and validating to students. A few hours of your time can change the way they imagine themselves as future STEM professionals. Mass STEM Hub is committed to creating these life changing opportunities for students and making them easy and meaningful for professionals as well.
Join us to:
Learn about Mass STEM Hub and how they're changing K-12 STEM education in MA
Explore the impact you can have on students by sharing your expertise in a flexible format
Dive into some of the real-world projects students are working on right now
Consider spending a few hours of your time in late April and May to connect with students
We can't wait to see you there!
---

For More Information:
Angela Regan
Director, WW Business Development, DELMIA
Dassault Systemes
(562)243-5741
Meet Our Speaker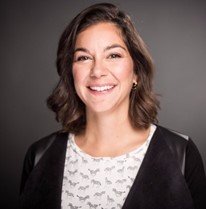 Andreina Parisi-Amon, PhD

MASS STEM HUB, a program of the One8 Foundation
Director of Partnerships | she/her/hers
---