Back to Events
Event Details
We're hosting an educational webinar "Personal Goal Setting: How to Win at Life"
Join WiM Kentucky for an informative webinar led by Rayna Nola, Senior Project Manager at Stryker! Rayna is a passionate personal development coach and will guide listeners through how to set personal goals and meet them.
Rayna lives in Pittsburgh, PA. She has an undergraduate degree in Engineering from The University of Pittsburgh and her MBA from Villanova University. Rayna is a very active in the world of fitness, outdoors, and social scene of Pittsburgh. Rayna has been practicing and helping other on their personal development journeys since 2015 and has some great tips and experiences to share!
How To Access The Webinar:
STEP 1: Click
START MEETING
STEP 2: Dial 1-866-229-0142
STEP 3: Enter conference code 472 563 0763
You will receive a reminder email with the above registration details on October 28. 
For More Information: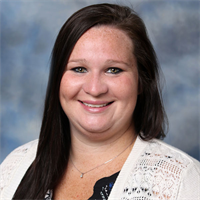 Krissy Kerns (deleted)
Director of Association Services
Women in Manufacturing
(216)901-8800x141