Back to Events
Event Details

Join us for a toast to our manufacturing companies!
It's Manufacturing Month and we are raising our glass to the women in manufacturing! Please join us at Hotel Tango to learn about an iconic Indianapolis distillery, the distilling process, and sample the products!
This is a great opportunity to connect and network with industry professionals over drinks in celebration of manufacturing!
After serving three tours in Operation Iraqi Freedom, Travis Barnes and his wife Hilary opened Hotel Tango in 2014. In honor Travis' military service, they named it based on the NATO phonetic alphabet — Hotel for Hilary, Tango for Travis. Travis learned the importance of surrounding yourself with people you can depend on, and when making whiskey, applies the same rigor, precision and unwavering commitment he learned during his time serving his country. Hotel Tango focuses on crafting exceptional spirits that reflect Travis's exacting standards. Spirits that are fit to serve and made to share.
For More Information: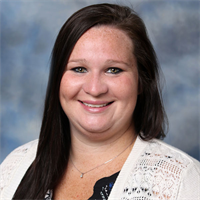 Krissy Kerns (deleted)
Director of Association Services
Women in Manufacturing
(216)901-8800x141