Back to Events
Event Details

We're hosting a tour event at Termax Corp, sponsored by Fifth Third Bank!
WiM Illinois is partnering with Termax Corporation for a tour event on Thursday, October 24! Termax Corporation is a dynamic manufacturing and engineering company specializing in metal, plastic and rubber fastening systems. It was founded by Edward Smith in 1971 and continues to prosper through his sons Bill and Mike. Bill, co-CEO at Termax Corporation, also supports women in the manufacturing industry in his role as a board member on the WiM National Board of Directors!
The event will begin with the opportunity to network with manufacturing professionals over breakfast and hear updates and announcements from the WiM Illinois Chapter board. Afterwards, guests will be joined by Bill for a presentation on the work Termax does in providing manufacturing, engineering and in-house tooling capabilities to better support world-class organizations and their operations.
Guests will also have the chance to tour their facility, a 12,000 ft space located in Lake Zurich, IL.
About our speaker:
William Smith is a talented and energetic executive with over 30 years of experience in finance, financial consulting, mergers and acquisitions and leadership. He has a wealth of expertise in managing intellectual property both domestically and internationally, investment banking, financial strategy, and international acquisition strategy (primarily in Mexico, China, and Canada).
Currently, William serves as the co-CEO and Chairman of the Board of Termax Corporation, a manufacturer of engineered fasteners primarily for the automotive industry. Read more!
For More Information: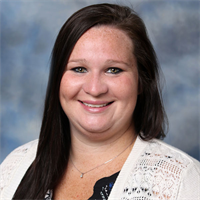 Krissy Kerns (deleted)
Director of Association Services
Women in Manufacturing
(216)901-8800x141
A big thanks to our event sponsor, Fifth Third Bank!