Back to Events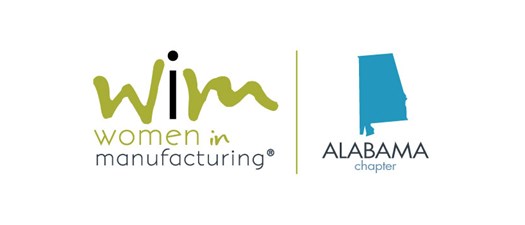 WiM Alabama | What Can Manufacturers Expect From the New Administration
Tuesday, February 23, 2021
Join us virtually! Details for accessing this event will be sent via email after registering.
Event Details
WiM Alabama Presents
What Can Manufacturers Expect From the New Administration?
Tuesday, February 23, 2021
12 - 1 PM CT
The Biden Administration officially took office on January 20, 2021. How will this administration have an effect on manufacturing? Changes in the tax code, regulations, and other government policy will affect manufacturers for better or worse. Learn more from our speakers at this virtual event.
Meet Our Speakers
Governor Kay Ivey

Growing up in the small town of Camden in Wilcox County, Alabama, and working on her father's farm taught Kay Ivey to value hard work and living within one's means. Her parents instilled values of faith, family, and community.


After graduating from Auburn University in 1967, Kay worked as a high school teacher and a bank officer. She served as Reading Clerk of the Alabama House of Representatives under Speaker Joseph C. McCorquodale and was Assistant Director of the Alabama Development Office, where she worked to spur job creation and economic development across the state.

In 2002, Kay became the first Republican elected State Treasurer since Reconstruction and she was re-elected in 2006. As Treasurer, Kay was committed to making the office more open, transparent, and efficient. Kay was elected Lieutenant Governor in 2010, becoming the first Republican woman to hold the office in Alabama's history.

She again made history on November 4, 2014, by becoming the first Republican Lieutenant Governor re-elected to the office. The Lieutenant Governor's primary Constitutional duty is to preside over legislative proceedings of the upper house as President of the Senate.

Kay has been honored to receive numerous awards for her service to the State of Alabama, including the 2015 ALFA Service to Agriculture Award, Newmax's 50 Most Influential Female Republicans in the country and, most recently, the American Institute of Aeronautics and Astronautics (AIAA) 2016 Public Service Award; 2017 Citizen of the Year, by River Region Living Magazine. In September 2019, the Alabama-Florida Council of the Boy Scouts of America distinguished Governor Ivey as a Golden Eagle for her 'scout like service' and being a trailblazer for women.

On April 10, 2017, Kay was sworn in as the 54th Governor of the State of Alabama in the Old Senate Chamber in the Alabama State Capitol by Acting Chief Justice Lyn Stuart. Following a successful nineteen months in office, the people of Alabama made history again in November 2018 by electing Governor Ivey to a full term. She is the first Lt. Governor of Alabama elected to a full term after taking over as governor due to a vacancy in the governor's office.

On January 14, 2019, Governor Ivey was officially sworn in for her full term by Associate Justice Will Sellers. Kay will continue to bring conservative leadership with effective results to make this generation more productive and the next generation more prosperous.

She is a member of the First Baptist Church of Montgomery, the Montgomery Rotary Club, and the Board of Directors of the Montgomery YMCA. Kay is also the first Girls State alumnus to be elected to an Alabama Constitutional Office.

Buddy Cox

Partner | Bradley

Buddy Cox is well known for the depth and breadth of experience and knowledge he has accumulated in addressing environmental issues involving air, water, land and natural resources. He has represented clients before numerous federal and state trial and appellate courts and federal, state and local agencies. Buddy has defended toxic tort and property damage lawsuits ranging from a single individual claimant to over 20,000 plaintiffs in a consolidated action. He has also helped clients undertake a variety of remediation projects involving impacts to water, land and natural resources, has advised clients on permit requirements under federal and state laws governing air, water and land, and has defended citizen suits under a variety of environmental statutes. Chambers reported that his peers described him as an "outstanding lawyer, very knowledgeable of environmental law" and his clients valued his "incredible recall for details, good strategic mind, and proactive approach."

With over 30 years of hands-on experience as an environmental lawyer, Buddy strives to find pragmatic, practical and creative solutions to complex issues under various environmental laws and programs, including CERCLA/Superfund, RCRA, the Clean Water Act, the Clean Air Act, NEPA, the Oil Pollution Act, TSCA and FIFRA and state counterparts. He has handled matters in all environmental media – water, air, land, waste and natural resources. Buddy routinely works with some of the leading experts in the fields of toxicology, epidemiology, hydrology, remediation, engineering, and medicine.

A published author and frequent speaker on environmental compliance and enforcement issues, Buddy has been recognized as a leading environmental lawyer by Chambers USA. He is also listed in Mid-South Super Lawyers, The Best Lawyers in America® and Benchmark Litigation.

Whitney Brown

Shareholder | Lehr Middlebrooks Vreeland & Thompson

Whitney Brown is a shareholder with the firm. Whitney represents employers in a range of employment litigation, including harassment and discrimination cases, Family Medical Leave Act, and cases involving state law claims. Over the past few years, Whitney's practice has led her to manage the defenses of three multi-plaintiff race or national origin discrimination and retaliation cases. This included mapping a course that led to our client's receiving summary judgment on all of the claims by ten individual plaintiffs. A significant focus of her litigation has been on health care facilities and restaurants. Whitney enjoys helping these employers come up with solutions to the particular challenges they face.

Whitney also counsels and educates employers on all employment related topics and especially navigating employee health issues at the intersections of the FMLA, ADA, PDA, and attendance policies. Whitney leads the firm's Effective Supervisor® program on a regular basis and is also frequently invited to speak to clients, industry associations, and human resources groups about a variety of emerging trends in employment law.

Whitney was named a "Rising Star" in the 2013 and 2014 edition of the Alabama SuperLawyers Magazine and was also named a "Top Attorney" in Labor and Employment by Birmingham Magazine in 2014. She has been a contributing editor to the Alabama sections of the State by State Survey Series on Employee Duty of Loyalty; Trade Secrets; and Covenants Not to Compete. Whitney also regularly writes caselaw summaries for the Society for Human Resources Management (SHRM).

Originally from Birmingham, Alabama, Whitney left her hometown to earn her law degree in Nashville, Tennessee, at Vanderbilt University Law School, where she was the recipient of a Dean's Scholarship. Prior to that, she graduated cum laude from Birmingham-Southern, where she received a B.A. in English, and served as president of the Honor Council. Whitney remains involved as a alumna of the school.
For More Information: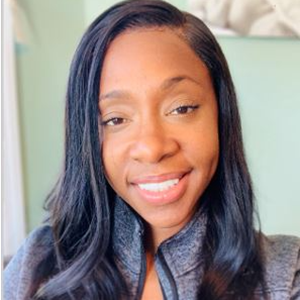 Marsha Cantrell
IT Manager
Toyota Motor Manufacturing - Huntsville, AL
(256)714-8804