Back to Events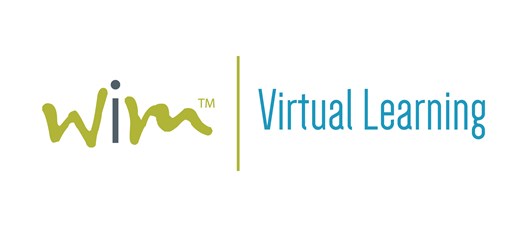 VLS Webinar | Your Best Just Got Better - Effective Time Management
This webinar is part of the WiM Virtual Learning Series.
Wednesday, December 14, 2022
This event will take place on Zoom; details will be sent via email after registering.
Event Details
Your Best Just Got Better - Effective Time Management
When: December 14, 2022
2 - 3 PM EST
Presented by Jason Womack
Being productive is not the same as feeling productive; why do you end days feeling as if you're further behind? JW will share repeatable tactics you can use to relieve the pressure and sit up straighter as you face the uncertain times that lay ahead. Attend this experiential program and change the way you think about work AND get things done.
After registering, you will receive a confirmation email with instructions for accessing this webinar via Zoom.
---
More About Jason Womack
Jason 'JW' Womack is currently an instructor at Air University's Leadership Development Course at Maxwell Air Force Base, Alabama, where he helps emerging Air Force leaders sharpen their human domain leadership, including self-reflection and storytelling. 
He is a Doctoral Candidate in Organizational Leadership at the University of Southern California. His research is dedicated to both theory and implementation of reflective practice so that leaders become more aware of their impact on the organizations they lead.

JW is a Nationally Board-Certified Coach (BCC), co-author of Get Momentum: How to Start When You're Stuck, and author of Your Best Just Got Better: Think Bigger, Work Smarter, Make More. 

His many accolades include earning the 2021 Secretary of the Air Force Leadership Award, multiple excellence in teaching awards, and working with teams who have earned multiple diversity and inclusion awards.

JW is widely hailed for his engaging presentations and workshops, and recently spoke for TEDx JBSA Lackland on reflection, leadership, and creating a positive work culture. 

For More Information:
Audrey Imes
Chapter Relations & Development Manager
Women in Manufacturing
(216)503-5700