Back to Events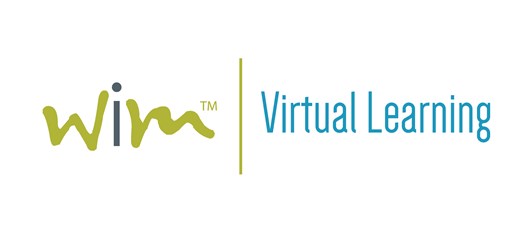 VLS Webinar | Conquer Imposter Syndrome to Advance Your Career
This webinar is part of the WiM Virtual Learning Series.
Tuesday, May 9, 2023
11:00 AM - 12:00 PM (EDT)
This event will take place on Zoom; details will be sent via email after registering.
Event Details
Conquer Imposter Syndrome to Advance Your Career
When: May 9, 2023
11:00 am - Noon EST
Presented by Kim Meninger
Do you ever feel like a fraud? Do you ever feel like a fraud? Do you ask yourself, "Who am I to…?" Do you worry that the people around you are smarter and more qualified than you are?
If so, you likely struggle with impostor syndrome, a term for the feelings of self-doubt and inadequacy many professionals face despite all evidence to the contrary. Impostor syndrome strikes roughly 70% of the population and is very common among those who feel different from the majority culture. This is why impostor syndrome is so pervasive among women in traditionally male-dominated fields.  
In this webinar, you will: Develop a greater understanding of impostor syndrome, including its manifestations and root causes; Learn why impostor syndrome is not only a threat to individuals but also to businesses' Gain clear, actionable strategies to build your confidence and achieve your professional goals; and Explore opportunities to create more inclusive work environments that minimize the threat of impostor syndrome across the organization.
After registering, you will receive a confirmation email with instructions for accessing this webinar via Zoom.
---
More About Kim Meninger

Kim Meninger is a leadership coach and TEDx speaker focused on empowering professionals and organizations to reach new heights by making it easier to be human at work. As a certified coach with a background in psychology, Kim offers strategies to overcome impostor syndrome and grow professionals' overall confidence, visibility, and influence. She believes that everyone deserves a seat at the table and that an authentic commitment to inclusion and psychology safety is the key to long-term corporate success. Kim also hosts The Impostor Syndrome Files podcast and leads a weekly Leading Humans discussion forum, which is open to all.

Kim has a BA in psychology and an MBA from Boston College. She is an ICF Professional Certified Coach and CCE Board Certified Coach with certifications in confidence, career, executive and leadership development coaching. Kim also holds a certificate in Executive Leadership from Cornell University. 
For More Information:
Gretchen Moore
Executive Director, WiM Education Foundation
Women in Manufacturing
216-503-5700